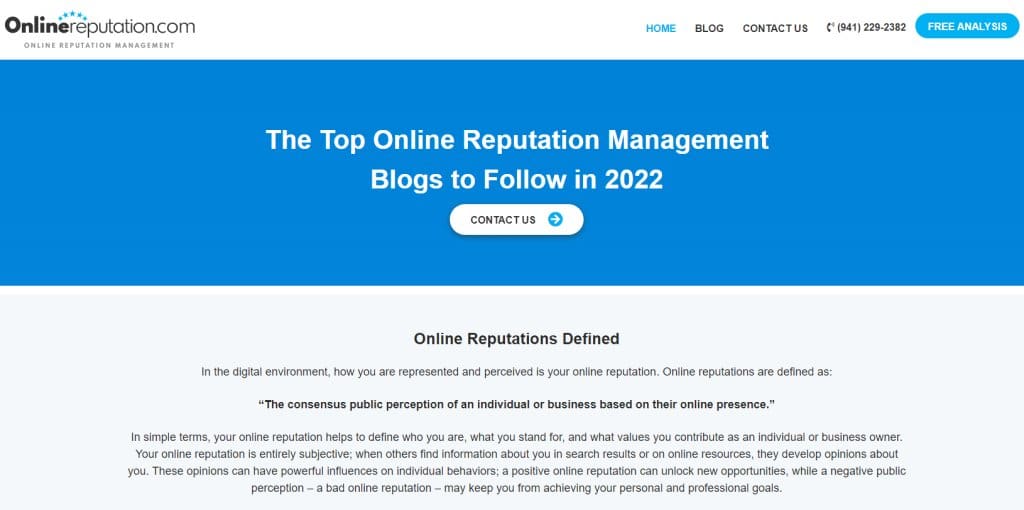 The NetReputation acquisition of OnlineReputation.com will provide users with access to industry-leading guidance about online reputation management. 
NetReputation, the leading provider of customized online reputation management solutions, recently acquired OnlineReputation.com. The acquisition gives NetReputation users access to a wide range of tailored and niche reputation management content.
The strategic acquisition of OnlineReputation.com comes as NetReputation continues to grow exponentially in the ORM space. The company has been recognized four years in a row in the Inc. 5000 fastest-growing companies. Clutch, the B2B information resource, also recognized NetReputation in the Top 100 sustainable-growth B2B firms in the world. The company continues to add products and services to its roster, giving thousands of clients the tools and strategies they need to position themselves favorably in the online environment.
As the leading provider of ORM services, NetReputation leverages a proven five-step process to establish, build, or repair online reputations for both individual and business clients. A careful and in-depth analysis of each client's existing digital presence kicks off the process, allowing the team to identify any positive and negative information that influences the client's current reputation. Armed with this data, the NetReputation team is able to develop strategies that create brand awareness, improve visibility in online search results, and remove harmful content that puts online reputations at risk.
Read the press release announcing the NetReputation acquisition of OnlineReputation.com by clicking here.
A Range of Reputation Management Services Tailored to Clients' Unique Needs
Leading the online reputation management industry requires a deep understanding of the digital environment and a broad range of skills. To better serve clients — each with their unique needs and goals — NetReputation has built a host of customized services that deliver results time and again. These services include:
In the digital world, your online reputation influences the behaviors and perceptions of others. With a negative online reputation, you may be unable to achieve your personal or professional goals. With a positive reputation, new doors of opportunity await as NetReputation builds and supports a robust digital footprint that helps you stand out in your field.
About OnlineReputation.com
OnlineReputation has been a valuable information resource on topics related to brand reputation, online reputation management, and reputation repair since it was first launched in 2003. Some of its more popular blog posts include details like:
This is what NetReputation founder and CEO Adam Petrilli had to say about the acquisition:
"Created in 2003, OnlineReputation.com has served as a valuable resource for Reputation Management related content for almost 20 years. We are excited to add this domain property to our company and to continue to provide valuable content related to Online Reputation Management."
OnlineReputation.com's blog archive is packed with information, helping site visitors to gain a clear understanding of online reputation management and solutions used to create a powerful online presence. Visit OnlineReputation.com today to learn more, or contact NetReputation by dialing 844-461-3632 to schedule a free consultation. Alternatively, you may complete the online form below to connect with one of our representatives.
Request a Free Consultation