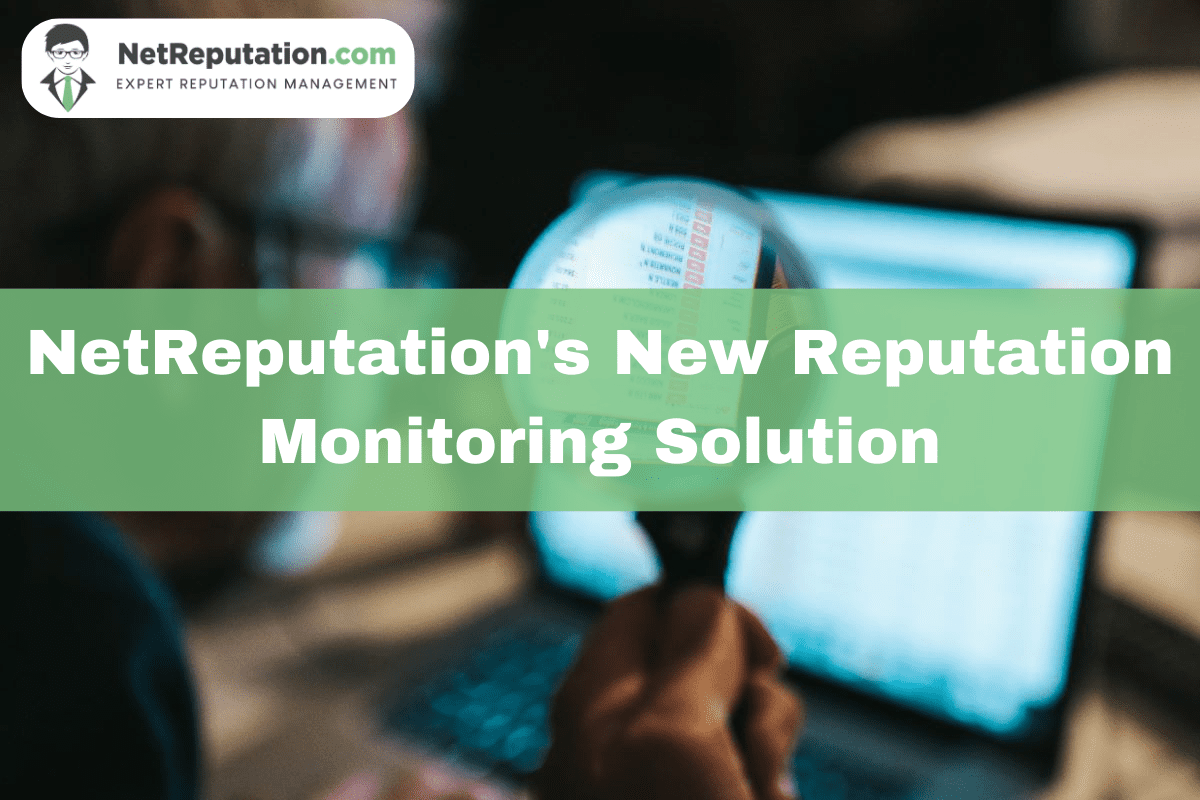 NetReputation's new reputation monitoring solution offers actionable insights, helping businesses and individuals accurately assess the strengths and weaknesses of their reputations.
NetReputation is proud to announce a powerful new reputation monitoring solution for individual and business clients. 
Reputation monitoring is the concept of using listening tools to scour the web for brand and name mentions on a variety of platforms, including social media, online/print news outlets, broadcast media, and user-generated content sources like blogs and forums. Monitoring is critical to maintaining the health of your digital reputation; by keeping tabs on what is being said about you and your brand, you can proactively address issues before they can cause damage. 
With an integrated dashboard and a range of tools, NetReputation's reputation monitoring solution promises ease of use and actionable intelligence designed to help you build, maintain, and protect positive online reputations.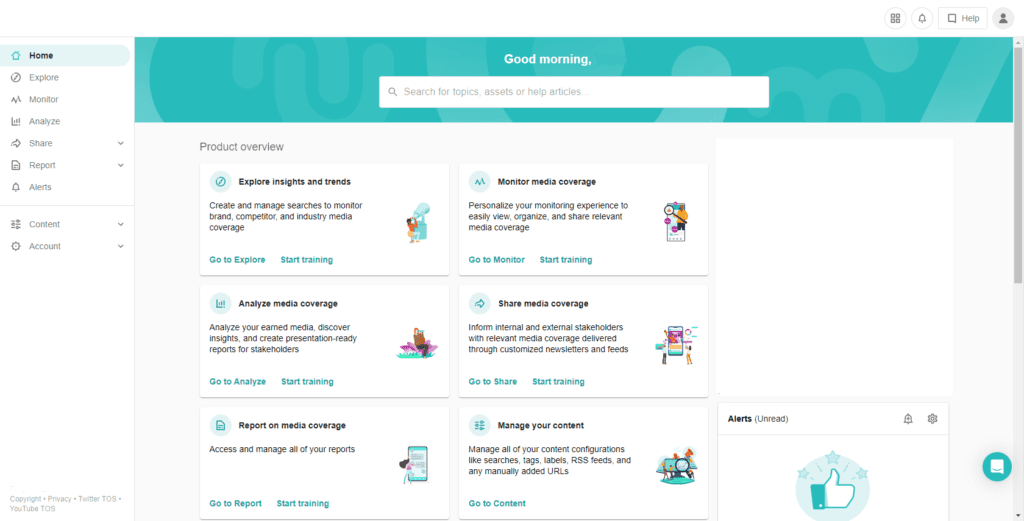 Key Aspects of the Reputation Monitoring Solution
NetReputation's new reputation monitoring service is designed to help businesses and individuals track, measure, and manage their brand reputation across various media channels. Here are some key aspects of this service:
Media Monitoring:

NetReputation''s service scans a wide range of global sources, including online news, print media, broadcast media, and social media platforms, to track mentions of a company or brand. This allows businesses to keep an eye on what's being said about them in real time.

Sentiment Analysis:

NetReputation can analyze the sentiment of the mentions, helping companies understand whether the overall perception of their brand is positive, negative, or neutral. This can provide valuable insights into public opinion and help identify potential reputation risks.

Competitor Analysis:

The service can also monitor mentions of competitors, giving businesses a comparative view of their reputation in the market.

Alerts and Reports:

Users can set up alerts to be notified about critical mentions as they happen, and they can receive regular reports summarizing their media coverage and reputation metrics.

Crisis Management:

In case of a potential crisis or negative publicity, the NetReputation reputation monitoring solution can help businesses and individuals track the spread of the news, respond quickly, and manage their communication strategy effectively.

Data Visualization:

the reputation monitoring tool provides interactive dashboards and data visualization tools to help businesses understand their reputation data and trends at a glance.
Reputation monitoring has always been a part of NetReputation's service offerings, but our solution's new features and tools allow for seamless reputation monitoring, further enhancing any online reputation management campaign. 
Why is Monitoring Your Online Reputation so Important?
In the online environment, individuals and businesses are at the mercy of others on the web. Whether your reputation has been damaged through customer reviews, embarrassing news articles, or attempts at defamation, a few bad search results on Google can spell disaster for your brand. 
As a proactive approach to protecting one of your most important assets, reputation monitoring is crucial for businesses for several reasons:
Brand Image:
In an era of digital media and online reviews, a company's or person's reputation can significantly impact its brand image. Positive mentions can boost a brand's image, while negative publicity can quickly harm it. Monitoring allows companies, individuals, executives, and celebrities to understand how they're perceived and take steps to improve their image.
Customer Trust:
A strong, positive reputation fosters trust among customers and potential customers. Trust is a crucial factor in decision-making for consumers, and a good reputation can directly influence sales and customer loyalty.
Competitive Advantages:
Understanding your reputation relative to competitors can offer valuable insights and provide a competitive edge. It can help identify what differentiates your brand and highlight areas for improvement.
Crisis Management:
In case of a potential crisis or negative publicity, real-time reputation monitoring allows for swift action to mitigate damage. Companies and individuals can respond promptly to address issues, correct misinformation, and communicate effectively with their audience.
Strategic Planning:
Reputation insights can inform strategic planning. Understanding public perception can guide marketing strategies, product development, and customer service improvements.
Investor Relations:
A company's reputation can impact its relationship with investors and shareholders. A strong reputation can attract investment, while reputation risks can affect investor confidence.
Employee Satisfaction:
A positive corporate reputation can also enhance employee morale and help attract top talent. People prefer to work for and remain with companies that are respected; a positive online reputation serves as a powerful employee acquisition and retention tool. 
In today's fast-paced and competitive digital environment, reputation monitoring is an essential tool for managing a company's or individual's brand image, understanding and engaging with target audiences, mitigating risks, and making strategic decisions. With the NetReputation reputation monitoring solution, you can leverage data like never before.
Contact NetReputation Today
Since 2015, NetReputation has provided cutting-edge online reputation management services to thousands of clients. If you're struggling to keep tabs on how you are perceived in the digital environment, we can help.
To learn more about the NetReputation reputation monitoring solution or to begin your free consultation, call NetReputation today at 844-461-3632 or complete the form below to get in touch with one of our representatives.