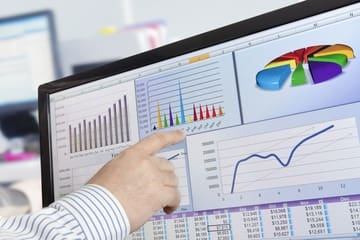 Webpage analysis is crucial to any successful marketing/online reputation improvement strategy. Much like measuring marketing ROI and evaluating social media profile engagement, analyzing web page performance provides critical insight into customer interaction and where your brand could use some attention. 
The experts at NetReputation take an in-depth look at webpage analysis and its essential role in understanding what is negatively affecting your ROI.
Webpage Analysis: Research Process
The first phase is where we consider every detail of your company's website and presence online. Top search phrases, names, key titles, and services are highlighted in order to recognize which words are used by the target audience to find you. This data defines your space on the whole web, and how you can reach every customer in a better way, so their needs can be fulfilled with your product.
These are some of the elements we measure for our clients today thanks to efficient methods of webpage analysis:
Problematic, neutral or ambiguous search results and content.

Positive search results.

Web properties controlled by you.

Similar profiles and sites that belong to people or companies with look-alike or near-identical names, plus people or companies that perform similar functions.

Third-party review sites and more.
Webpage Analysis: Development Process
Once your webpage analysis has been determined, next comes a stage time where development stages are implemented regarding content, branding, and promotion. To achieve success we build various platforms so your brand can communicate well. An effective message can reach the masses while pinpointing your target market.
These are some of the channels we develop for you:
The main website (EMD).

Charity website.

Blogs.

Social media profiles.

Image sharing profiles.

Video profiles.

Seo/marketing tactics and more
The idea is to construct a network in which your brand distributes content easily so it can generate more awareness, a better online reputation and an environment conducive to great customer response.
Net Reputation is the Leader in Brand Monitoring
Webpage analysis is just the jewel of the crown for a whole marketing campaign. Complexity is always present with these issues, graphs and stats may seem a little bit stressful, but once you know your niche on the web (thanks to accurate measuring methods that we can provide) it gets a lot easier to power up the engines of your whole business plan, on and offline.
NetReputation.com has been advising clients for more than 4 years on Poor Online Advertising ROI caused by a negative reputation.  Call:  844-461-3632 to learn more about.