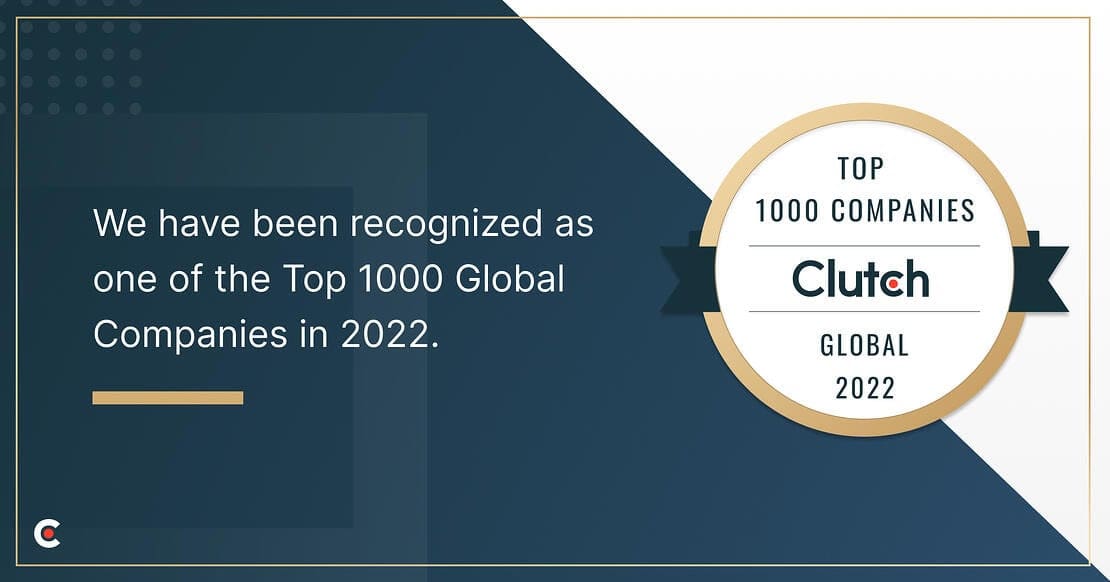 NetReputation was selected for the Clutch 1000 in 2022. Read about our most recent company achievement below.
There are hundreds of articles online talking about the secret to success. But in our experience, there's only one sure way of reaching the peak of any industry — and that's customer service. Ensuring customer satisfaction has consistently been one of the best strategies in the business world, and nothing will topple it any time soon.
Our team has put every effort into ensuring all clients get the best possible experience. We're happy to say we've succeeded because NetReputation was recently included in the top 1000 companies list on Clutch. We've secured the #4 position in digital strategy on the Clutch 1000. 
Read the full Clutch press release by clicking here.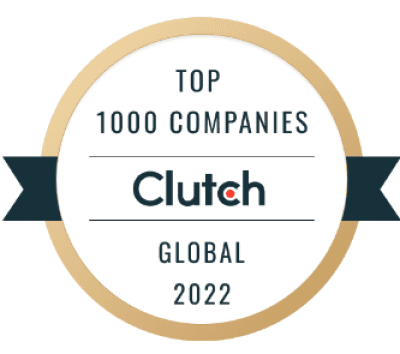 Clutch is an online review and rating platform primarily serving the B2B industry. It utilizes a unique verification process to authenticate the information sent to the platform. Client submissions that make it through are processed as reviews on the Clutch website.
When a company is featured in one of these lists under the Clutch criteria, it means the company was able to earn a lot of high-quality reviews from its clients. We approve of this system because it places all the power in the hands of people with direct experience of our work.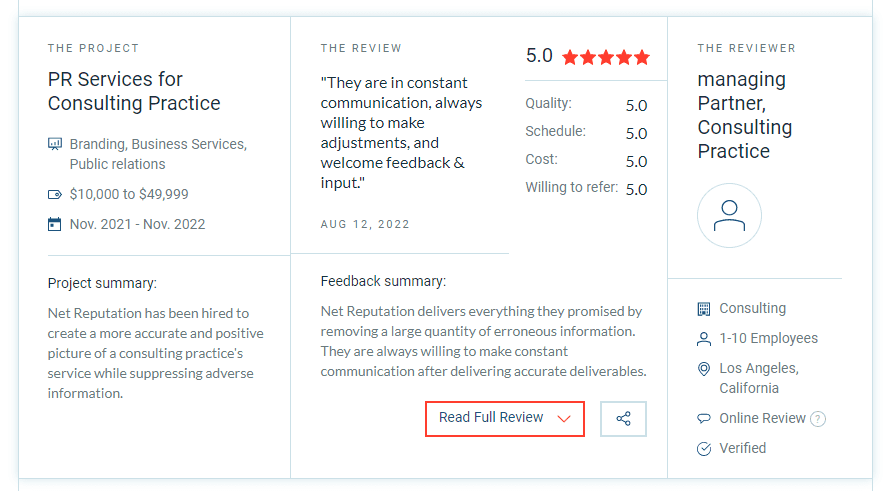 "We are so proud to be recognized as a Clutch 1000 company and to be featured among so many exceptional brands that place such a high value on award-winning customer service. This award demonstrates NetReputation's unwavering focus on delivering results-based ORM solutions at the heart of every customer experience we provide. Our commitment to customer service remains unmatched in the reputation management industry." – Adam Petrilli, founder and CEO of NetReputation.com. 
Recognition by Clutch
The Clutch 1000 recognition is not the first time the B2B review platform has singled out NetReputation. In April 2022, our company was recognized as one of the top sustained growth B2B firms.
In July 2021, Clutch also recognized NetReputation as one of the top B2B service providers in the state of Florida. In 2020, NetReputation was listed by Clutch as a top advertising & marketing agency; we continue to lead this segment and have been recognized for our achievements in some of the most prominent business journals time and again. 
A Year of Company Achievements
2022 marked an exciting year for NetReputation. In addition to being selected as a Clutch 1000 firm, we kicked off the year with recognition by Newsweek as the Best Online Reputation Management Agency for 2022. 
For the fourth consecutive year, NetReputation achieved recognition on the prestigious Inc. 5000 list. Our revenue growth and expansion of offices were responsible for our achievement – a testament to the unparalleled customer service excellence we strive for with every client interaction.
Not only is NetReputation a leader in digital strategy and online reputation management, but it's also a great place to work. Fortune ranked our company at #28 in the Top 50 Best Workplaces in Advertising & Marketing in 2022. The Sarasota Herald-Tribune selected our firm as a Top Workplace for the year as well. 
About NetReputation
Launched in 2015 and quickly becoming a leader in online reputation management services for clients in the United States and abroad, NetReputation is known for its ability to establish, build, repair, and protect the digital reputations of individual and business clients.
NetReputation offers a wide selection of services, each tailored to the unique needs and goals of our clients. From review management to personal branding, search engine optimization, public relations, negative content removal, and social media management, our expert teams have the skills and experience needed to stand out in a highly-competitive industry. 
If you want to learn more about our services and how we can apply them to the benefit of your brand, visit our website. Contact us today and speak to one of the best and most trusted reputation management teams in the world.