How to Create A Wikipedia Page for Business in 2019
If you're an online user, odds are you certainly are since you are reading this. You may have noticed that any Google search can lead to its connected Wikipedia page, most of the time business Wikipedia listings are towards the top of the search engine results page (SERP).
So it's quite evident that making a page for your company on Wikipedia can mean instant visibility and additionally the boost in the reputation that comes with it. Moreover, a Wikipedia page can permit several users to grasp what your business does and the way it's done.
Wikipedia is a highly trusted source for consumers, even though the content is moderated Wikipedia does a superb job at making sure the published information is indeed factual.
Create a Wikipedia Page for your Company
Let NetReputation help you breakdown the process so you can quickly design and publish your business's Wikipedia page for the world to see.
1. Account Creation
Make sure you really have a Wikipedia account before you begin making pages. It is important that you have an account because Wikipedia tracks your IP address, this limits the amount of false information being published as Wikipedia will simply ban your account.
In any case, having a registered account provides additional quality and assistance gaining the trust for consumers to see. This alone should be enough to cause you to create a business page. For starters, you'll make an account by clicking on the create account located on the top right corner.
2. Develop a Reputation with Wikipedia
Jumping ahead, making a page isn't the simplest strategy. Begin with some authentic edits to prove you are serious about Wikipedia. After roughly 10 edits (that stick) your account will become verified within the eyes of Wikipedia. This makes the process of creating your own business page much easier.
After you have got contributed around ten edits and your account is older than four days, you'll get promoted to a verified user. This means your edits are confirmed without moderation. The more practical edits Wikipedia can see from your account, you are less likely to have your page questioned or deleted. That is the last thing you need after going through all the effort or creating a profile.
To edit, you'll realize this 'edit this page' tab at the top of the page. If you simply need to edit a tiny low portion, you can do so now. Visit Wikipedia topics you are knowledgable in, with low amounts of moderators or high spiked in inactivity.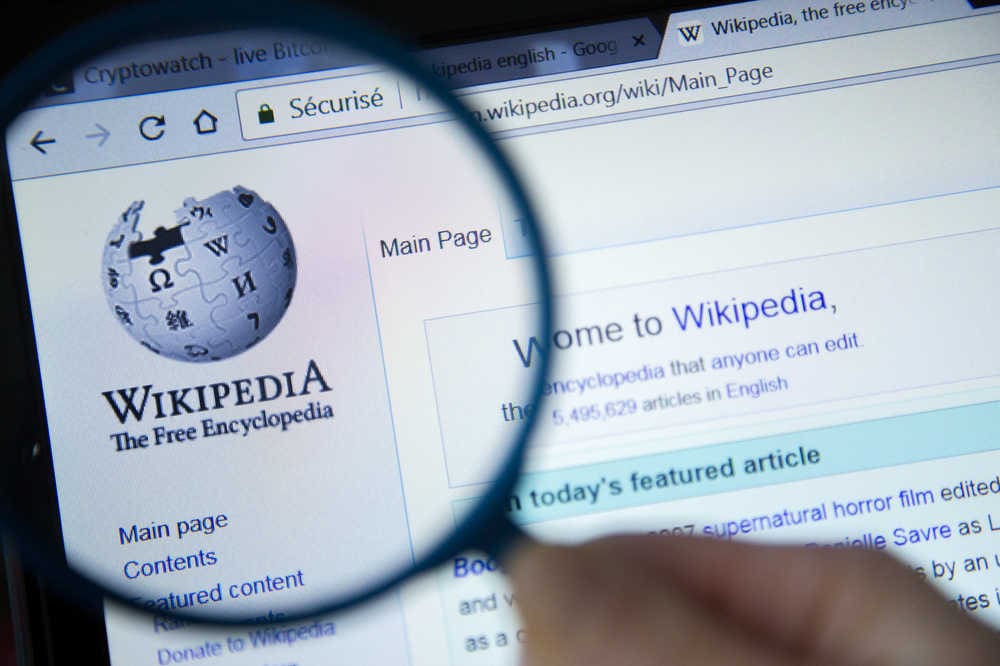 3. Determine Content You Will Write About
Keep in mind that Wikipedia is still a professional forum. When users search desired keywords or topics, they trust the article they're reading to supply you with the correct answer. Remember this as you publish content for yourself. Do not publish what "sounds" good, publish the facts and any informative bits of information you think readers want to know.
Decide what angle you are going to follow when making a page for your company. Bear in mind, Wikipedia features a routine check to see whether or not your submission gets approved or not – therefore your new page should not be a recreation.
Add information that is distinct such as competitive advantages, service/product offerings, case studies. The goal is to make it as personable as possible. If you simply post generic content users will get bored and gain those insights from pre-existing articles with more content than yours.
4. Research Your Industry & Topics on Wikipedia
To make positive your work is original and not a recreation, look it up on Wikipedia. Be 100% sure you are added fresh content. You can do this by visiting the search bar in the right-hand corner at the top of the page. Type in your company's name, as an example, 'NetReputation' and see what pops up. If nothing shoes, you are good to go, start creating your page.
The odds are if your company's name is unique, it will prompt you with "no results", this is good. This then allows you as a new page owner to publish all types of pertinent information in regards to your business.
Another upside is that if users were to search for you, you would show up at the top. Making your Wikipedia page easy to find should be one of your primary goals.
5. Page Creation
Now let's dive into the fun stuff. Creating your Wikipedia page. There is a link for 'ask for the page to be created' in the line where it states that page doesn't exist (as you search prior for your business before creating the page itself).
Now you can go directly to this page option where you will discover all options in order to create your own Wikipedia page.
6. Visit Wikipedia Article Wizard
After creating on the link to request a new page be created. Wikipedia will take you to a page where you will be prompted with essential warnings and directions from Wikipedia directly. It is important that you read the terms thoroughly before building out your page.
To create your page, you must click on the Wikipedia Article Wizard in the upper right-hand corner listed above any recent published articles' subheadings.
7. Wizard & Sandbox
When you click on the Wizard link, it'll prompt you with 2 choices – you can either select to immediately start creating your page or to practice your editing skills within what Wikipedia calls their "Sandbox".
For writing your page, you'll either write your draft in your device's text editor or write directly within the Article Wizard of Wikipedia.
Visit this link if you wish to skip any of the previous steps: https://en.wikipedia.org/wiki/Wikipedia:Article_wizard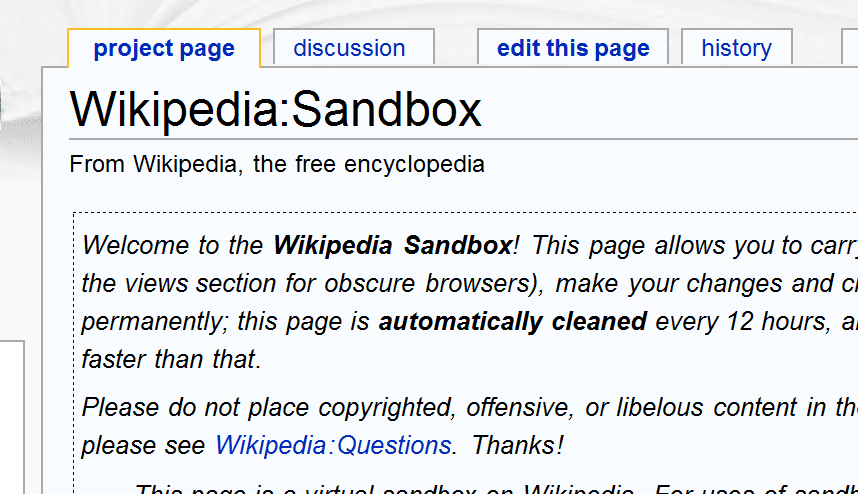 8. Citation References
The numbers you see beside the texts of Wikipedia are references to the links from wherever you obtained your data. However, keep in mind that you must place in the right citations as well. This helps in building trust and reliability amongst those who eventually visit your business's Wikipedia page.
Make sure that as you create your page and add reference links within the bodies of text you must include citations. This includes any third party sites that have ever given you a backlink.
Citations provide your Wikipedia page credibility and tell the readers to trust the data offered on your page.
9. Page Submission for Review by Wikipedia
Once you're through with writing, submit your page for review.
Wikipedia will check your article, where they will deem your page worthy or not of being featured on Wikipedia.
Once you pass the check, your articles are then uploaded as a legitimate Wikipedia page with the positioning. This will enable others to find you easily simply by typing in your business name or a popular solution you offer.
At first, it will seem as if you see no traffic at all. That is why it is so important to consistent update your Wikipedia. This can be minor changes can as swapping out words for synonyms etc. You need to make it seem as if your page is routinely monitored and updated. Users love this, they think the information is always fresh. Constant updates further create a sense of trust amongst your readers.
10. Revision & Updates on Wikipedia
After you are approved your job is not over yet. As stated earlier, make sure you edit your profile regularly. I safe bet is one or two minor edits per week.
In this digital era is it especially important for consumers to be able to find answers to all of their questions and concerns. Just like Google, Wikipedia is a place where people come to find everything from how to fry an egg to how to become a CEO. The opportunities are endless.
In conclusion, if you are an information-based company Wikipedia is a must have for you. Creating Wikipedia pages is a great way to not only increase your exposure and awareness efforts. It is also a great way to funnel new users to your website who may be seeking the product/service you offer.
Request a Free Consultation