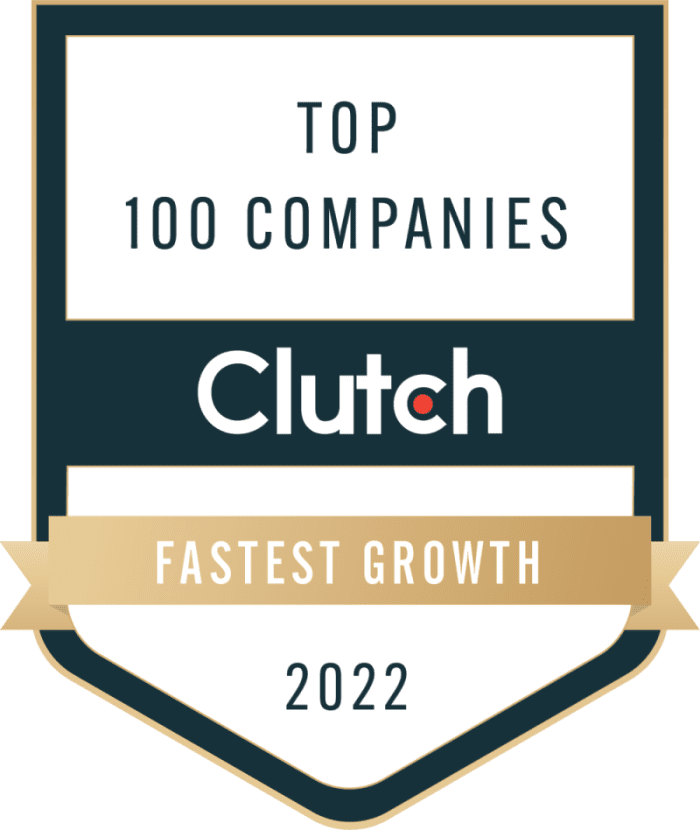 NetReputation is recognized as one of the top sustained-growth B2B companies by Clutch in 2022 – Best Reputation Management Company of 2022
Here at NetReputation, we aid clients of all sizes to manage their online reputation through results-oriented strategies. Founded in 2015, we've been the go-to partner for multiple organizations for the restoration, improvement, and management of their brand's positive reputation. We are a team of skilled PR professionals that's always ready to help you mitigate negative search results through positive content.
Today, we're excited to share with you that we've been recognized as a leader on Clutch, a B2B resource for companies. Their latest research shows that NetReputation is one of the top 100 companies in terms of sustained growth for 2022!
For context, Clutch is a B2B ratings and reviews platform committed to connecting small, mid-market, and enterprise organizations with the best-fit services to tackle their toughest challenges. Clutch fosters an easy, comfortable, and unfiltered review process, encouraging clients to leave their genuine feedback about the companies they've worked with.
One of the many factors that Clutch takes into account for this award is the quality of feedback that each vendor receives. We're proud to say that we've maintained a perfect overall rating of 5-stars across 11 reviews since we've partnered with the platform.

Take a look at the latest feedback from our NetReputation partners:
"They're excellent at setting and managing expectations, and they always do what they say they will."
— John Craig, Owner, Allstate Financial Services LLC
"Their communication style was exact, timely, and professional while still being convivial."
— Physician, Aesthetic Surgery Clinic
"They're always up for challenges. No matter how difficult, they will try until it's done."
— Owner, DominiqArt
Read the full Clutch press release by clicking here.
Thank you so much to everyone who shared their honest opinions about our solutions. Be sure to read the full reviews on our Clutch profile for an in-depth analysis of our projects. Also, we're named alongside the many agencies serving global clients with top-rated PR solutions on Visual Objects. Visual Objects is Clutch's sister portfolio-listing website.
We deliver top-notch reputation management services. Get in touch, and let's talk about what we can do to help you improve your brand's online image.