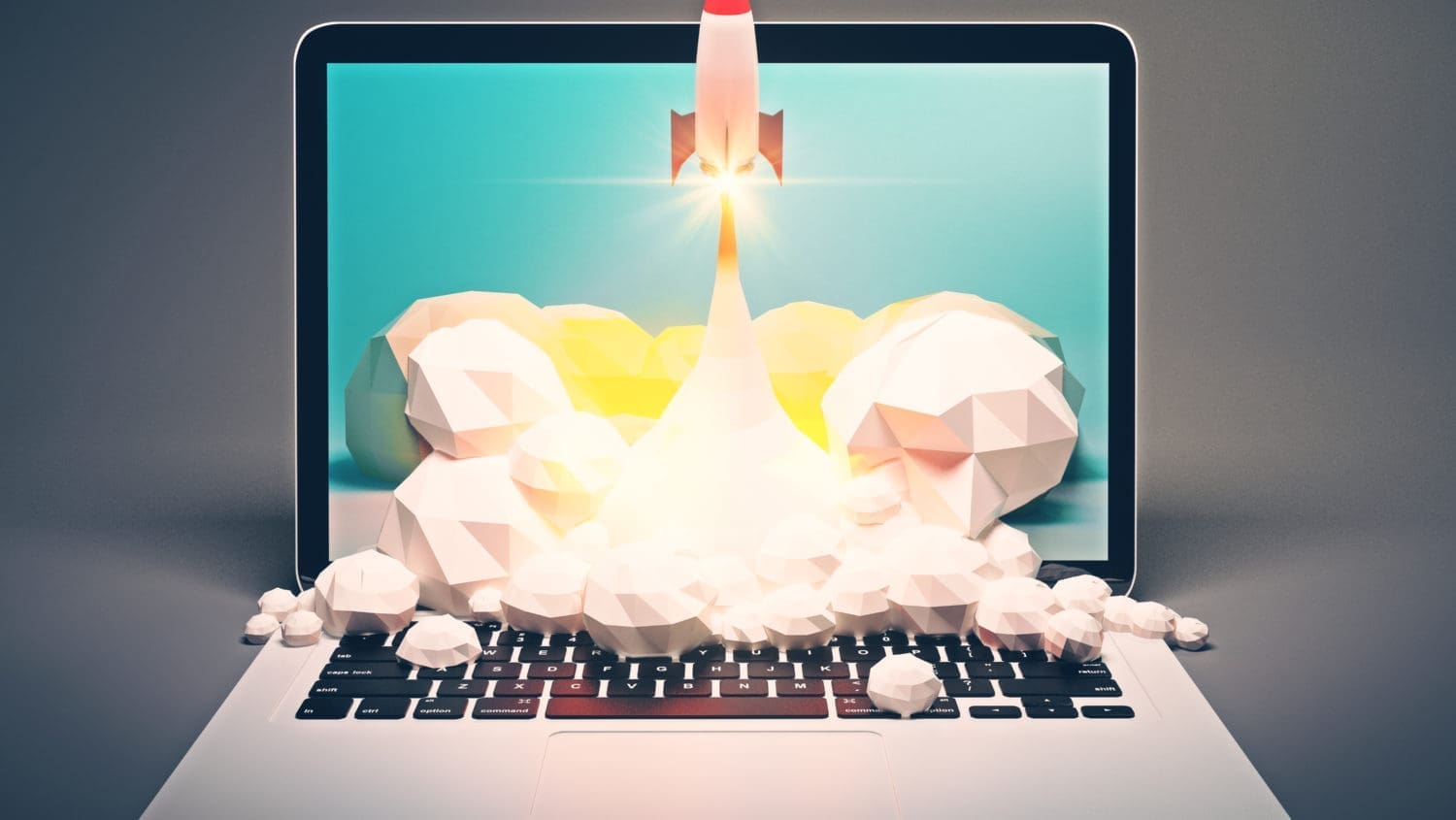 Reputation marketing is vital in building a strong and credible online brand. With the internet's and social media's increasing influence, managing and maintaining a positive reputation has become more important than ever. This article will guide you through building a stellar online brand through reputation marketing strategies and techniques.
Building trust and credibility are essential components of good reputation marketing. A positive online reputation helps establish trust with potential customers and enhances credibility in the market. It influences consumer decisions, as customers are likelier to choose a brand with a reputable online presence.
Creating a strong online presence is important to manage your online business reputation effectively. This includes building a professional website, optimizing social media profiles, and consistently posting valuable content. Monitoring online conversations and responding promptly to customer feedback is crucial in maintaining a positive reputation.
Building a stellar online brand requires defining your identity and creating a consistent voice. Communicate your brand values and mission to resonate with your target audience. Deliver exceptional customer experiences at every touchpoint to leave a lasting impression.
Leveraging the power of customer reviews and testimonials can significantly enhance your brand's reputation. Encouraging customers to leave reviews and showcasing positive ones helps build trust and credibility.
Social media plays a crucial role in your reputation marketing efforts. Create engaging and shareable content that reflects your brand's values and resonates with your audience. Actively engage with your audience, respond to their comments and inquiries, and address any negative feedback promptly and professionally.
Measuring and monitoring your online reputation is essential for continuous improvement. Track key metrics and analyze data to gain insights into your brand's reputation. Utilize online reputation management tools to manage and monitor your brand's online presence effectively.
By implementing these reputation marketing strategies, you can build a stellar online brand and differentiate yourself from the competition, gaining the trust and loyalty of your target audience.
The Importance of Reputation Marketing
A strong online brand can make or break a business. We'll explore two key aspects: building trust and credibility and the power of influencing consumer decisions. Understanding these dynamics gives you the insights needed to enhance your brand's reputation and thrive in the digital landscape.
Building Trust and Credibility
"Building Trust and Credibility" is essential to any reputation marketing strategy. To build trust and credibility, consistently deliver on promises and commitments. By meeting customer expectations, establish a reputation for reliability and dependability.
Transparency is also important in building trust. Share information about your brand, products, and services openly to create an environment of honesty and authenticity.
Maintaining professionalism in all interactions helps establish trust and credibility. This includes providing prompt and courteous customer service, addressing concerns promptly, and treating customers with respect and empathy.
Positive customer reviews and testimonials greatly contribute to building trust and credibility. Encourage satisfied customers to share their experiences and showcase these positive reviews to enhance your reputation and attract new customers.
Consistency in branding is also significant. You create a cohesive and trustworthy image by consistently presenting your brand identity and values across different platforms.
Influencing Consumer Decisions
When it comes to reputation marketing, influencing consumer decisions is crucial. To effectively influence consumer decisions, businesses can incorporate the following strategies:
 Highlight positive feedback: Showcasing positive reviews and testimonials from satisfied customers can naturally influence potential consumers by providing social proof of the quality and reliability of your brand.
Create engaging content: Engage your audience through informative and compelling content that naturally educates them about your products or services. This can help build trust and establish your brand as an industry authority.
Offer social endorsements: Collaborate with influencers or industry experts who can publicly endorse your brand. Their endorsement can naturally influence consumer decisions by leveraging their credibility and expertise.
Provide personalized experiences: Tailor your products or services to meet your target audience's specific needs and preferences. Personalized experiences can naturally enhance consumers' perception of your brand and influence their decisions.
Utilize social proof: Display customer ratings and reviews on your website or social media platforms to influence consumer decisions. Positive reviews and high ratings can boost consumer confidence and trust in your brand.
The Basics of Online Reputation Management
Online reputation management is crucial for building a stellar brand in today's digital landscape. Get ready to dive into the art of monitoring online conversations and learn the art of crafting thoughtful responses to customer feedback. Buckle up as we explore the key strategies for protecting and enhancing your brand's reputation in the virtual world.
Create a Strong Online Presence
Creating a strong online presence is crucial for businesses today. It helps establish brand identity, connect with the audience, and attract potential customers.
To create a strong online presence:
Develop a user-friendly website that is visually appealing and easy to navigate. This helps visitors find information and leave a positive impression.
Optimize your website for search engines by including relevant keywords, meta tags, and descriptions. This improves visibility in search results and attracts organic traffic.
Utilize social media platforms to engage with the audience. Regularly post relevant and engaging content, respond to comments and messages, and actively participate in industry conversations.
Create and publish valuable content such as blog posts, articles, and videos. This demonstrates expertise and provides value to the audience.
Implement search engine optimization (SEO) strategies to improve website ranking. This includes optimizing loading speed, using relevant keywords, and building quality backlinks.
Monitor online presence by regularly checking website analytics, search engine results, social media insights, and reviews. This helps identify areas for improvement and address negative feedback promptly.
Regularly update online profiles and directories for accurate and consistent information across all platforms.
By following these steps, businesses can create a strong online presence that enhances brand visibility and credibility and attracts potential customers.
Monitor Online Conversations
Monitoring online conversations is crucial for effective reputation management. It is important to stay vigilant and proactive in monitoring what is being said about your brand online. This will enable you to successfully manage your company's reputation and address any issues or concerns that may arise.
To effectively monitor online conversations about your brand's image, it is essential to follow these key steps:
Stay alert: Regularly monitor social media platforms, online review sites, and forums to stay up-to-date with conversations about your brand.
Utilize monitoring tools: Use reliable online reputation management tools that can automate tracking online conversations and mentions of your brand.
Respond promptly: It is important to address any negative feedback or complaints promptly and professionally. This demonstrates active engagement and a commitment to resolving issues.
Engage with positive feedback: Take the time to acknowledge and respond to positive comments and reviews about your brand. This not only helps cultivate a positive online reputation but also helps build strong relationships with satisfied customers.
Identify trends and patterns: Look for recurring themes or patterns in online conversations. This will allow you to identify areas for improvement or opportunities to enhance your brand.
Monitor competitors: It is also crucial to monitor what is said about your competitors. This provides valuable insights into industry trends and helps you stay ahead.
Track key metrics: Measure the impact of your online reputation efforts by tracking customer sentiment, brand mentions, and online engagement. This will help you gauge the effectiveness of your reputation management strategies.
By incorporating these practices into your reputation management approach, you can effectively monitor online conversations about your brand and ensure a positive online presence.
Respond to Customer Feedback
Regarding reputation management, it is crucial to respond to customer feedback. Responding promptly and promptly is one of the key ways to address customer feedback, as it shows your commitment to resolving any issues.
Listening actively to your customers' concerns or compliments and showing empathy by understanding their experiences is important. Offering solutions and providing helpful alternatives when customers have complaints or concerns demonstrates your dedication to resolving their issues.
Expressing gratitude to customers who share positive feedback helps build a strong and loyal customer base.
Building a Stellar Online Brand
Building a stellar online brand is crucial in today's digital age. From defining your brand identity to creating a consistent brand voice and delivering exceptional customer experiences, we'll explore the strategies and techniques that will set your brand apart from the competition. Get ready to unlock the secrets of building a powerful online presence that leaves a lasting impression.
Define Your Brand Identity
Defining your brand identity is crucial for establishing a strong online presence and attracting your target audience. Consistently employ your brand's values and mission across all marketing channels to create a cohesive identity. Develop a distinct brand voice that reflects your company's personality and resonates with your customers. Use visual elements such as colors, typography, and logo design to create a recognizable brand image. Ensure your brand identity aligns with your target audience's preferences and interests. Tailor your messaging and communication strategies to effectively connect with your audience and convey your brand's unique value proposition. Consistently deliver exceptional experiences that align with your brand identity, building customer trust and loyalty. By defining your brand identity, you create a strong foundation for reputation marketing and position your company as a trustworthy and reputable brand online. Remember to monitor customer feedback, respond to inquiries and reviews, and continuously evaluate and refine your brand identity to ensure its relevance and effectiveness.
Create a Consistent Brand Voice
In reputation marketing, a consistent brand voice is crucial. It establishes recognition and builds trust with your audience. You effectively convey your brand values and personality by consistently using your brand's voice across all platforms and communication channels.
One way to create a consistent brand voice is by developing brand guidelines. These guidelines outline all brand communications' tone, language, and style. Following these guidelines ensures that all messages and content align with your brand's identity.
Maintaining a cohesive message is another important aspect of creating a consistent brand voice. All marketing materials, including social media posts, website content, and advertisements, should convey a unified message that aligns with your brand values and goals. This reinforces your brand's identity and ensures your audience receives a consistent and coherent message.
Consistency also applies to how you interact with your audience. Whether responding to comments on social media or addressing customer feedback, maintaining a consistent and professional approach is essential. By consistently engaging with your audience positively and helpfully, you reinforce your brand's voice and cultivate a positive reputation.
Deliver Exceptional Customer Experiences
To deliver exceptional customer experiences, businesses should prioritize customer satisfaction and exceed expectations. This can be achieved through the following strategies:
Personalized Service: Tailor interactions with each customer, addressing their needs and preferences. Use their names, remember previous interactions, and offer recommendations based on their interests.
Prompt Response: Respond to customer inquiries and issues promptly. Use various communication channels such as phone, email, and social media for accessibility and convenience.
Efficient Problem-solving: Resolve customer challenges or complaints quickly and efficiently. Empower employees to make decisions and take action for a positive resolution.
Consistency: Strive for consistent quality in products, services, and customer interactions. Provide a consistent brand experience across all touchpoints, from in-store to online.
Going the Extra Mile: Exceed customer expectations by surprising and delighting them. Offer unexpected perks, rewards, or personalized gestures to show appreciation for loyalty.
By delivering exceptional customer experiences, businesses can cultivate customer loyalty, enhance brand reputation, and increase customer referrals.
The Power of Customer Reviews and Testimonials
Customer reviews and strong testimonials are powerful in building a stellar online brand. From encouraging customers to leave reviews to showcasing the positive experiences shared by your satisfied patrons, we'll uncover the secrets to leveraging the power of customer feedback to establish trust and credibility in the digital world.
Encourage Customers to Leave Reviews
Provide a user-friendly platform for customers to leave reviews.
Offer incentives, such as discounts or rewards, for customers who leave reviews.
Send personalized follow-up emails or messages to customers after purchasing, requesting them to leave a review.
Make it easy for customers to find where they can leave reviews by including links on your website and social media profiles.
Respond to positive and negative reviews to show that you value customer feedback.
Showcase Positive Reviews and Testimonials
Regarding reputation marketing, showcasing positive reviews and testimonials is crucial. Here are strategies to effectively showcase and leverage positive content and customer experiences:
Create a dedicated section on your website or social media platforms to showcase positive reviews and testimonials. This allows potential customers to easily access and read about other customers' positive experiences with your brand.
Highlight specific quotes: Take impactful quotes from positive reviews and testimonials and highlight them on your website or social media. This draws attention to the key aspects that customers appreciate about your products or services.
Include customer photos or videos: If customers have provided photos or videos alongside their reviews or testimonials, include them in your showcasing efforts. Visual content adds authenticity and further engages potential customers.
Show diversity: Showcase positive reviews and testimonials from a diverse range of customers, including different demographics, industries, and use cases. This demonstrates the broad appeal and effectiveness of your business listings and offerings.
Request permission: Reach out to customers who have left positive reviews or testimonials and ask for their permission to showcase their feedback. This ensures that you are respecting their privacy and building a trustworthy relationship.
Update regularly: Keep your positive reviews and testimonials current. Regularly add new ones to show potential customers that your brand delivers exceptional experiences.
Effectively showcasing positive reviews and testimonials helps build trust and credibility in your brand, influences consumer decisions, and cultivates a stellar online reputation.
Leveraging Social Media for Reputation Marketing
Leveraging the power of social media is key to building a stellar online brand. From creating engaging and shareable content to interacting with your audience, we'll explore how these tactics can amplify your online presence. We'll address the challenge of managing negative feedback on positive brand content on social media and turning it into an opportunity for growth. Get ready to harness the full potential of social media to enhance your brand's reputation!
Create Engaging and Shareable Content
Creating engaging and shareable content is crucial for a successful online reputation and brand presence. Here are tips to help you create content that captures your audience's attention:
1. Know your target audience: Research and understand their interests, preferences, and needs. This knowledge will guide you in creating relevant and engaging content.
2. Use visuals: Incorporate eye-catching images, videos, or infographics. Visuals capture attention and increase social media shares.
3. Tell a story: Share compelling narratives that resonate with your brand values and identity.
4. Be informative and educational: Provide valuable information, insights, and solutions to your audience's pain points. Position yourself as a trusted authority in your industry.
5. Ask questions and encourage interaction: Spark engagement by conducting polls or seeking opinions. Encourage your audience to share their thoughts and experiences.
6. Be entertaining and humorous: Inject humor and entertainment into your content. Make your audience laugh or smile, making them more likely to share your content.
7. Optimize for social media platforms: Tailor your content to each platform. Use appropriate hashtags, captions, and formats that are popular and shareable.
8. Include a call-to-action: Encourage further engagement by including a clear call-to-action. Ask your audience to like, share, comment, or visit your website.
Engaging and shareable content can boost your online reputation and brand visibility. With these strategies, you can create content that resonates with your audience and encourages them to share your brand message.
Engage with Your Audience
Engaging with your audience is crucial for successful reputation marketing efforts. As a marketer, you aim to interact with your audience and foster a sense of connection. Here are some effective strategies to engage with your audience:
Interact on social media: Participate in discussions and respond to comments and messages from your followers. By actively engaging with your audience on platforms like Facebook, Twitter, and Instagram, you show that you value their input and are attentive to their needs.
Personalize communications: Address your audience by name when replying to their emails or comments. This creates a more personalized experience, making them feel appreciated and more likely to engage further. Personalization is key to building a strong relationship with your audience.
Facilitate dialogue: Encourage conversations by asking open-ended questions, seeking opinions, or hosting live Q&A sessions. By providing a platform for your audience to express themselves and share their thoughts, you foster engagement and gain valuable insights into their preferences and concerns.
Provide valuable content: Share informative, educational, or entertaining content that resonates with your audience's interests. By offering content that adds value to their lives, you establish yourself as a trusted resource and encourage them to interact and share your content.
Show appreciation: Acknowledge and thank your audience for their support and contributions. Whether through personalized messages, exclusive offers, or customer appreciation events, demonstrating gratitude strengthens the relationship and loyalty. Make your audience feel valued, and they will willingly engage with you.
Offer incentives: Encourage audience participation by offering contests, giveaways, or exclusive discounts. This boosts engagement, attracts new followers, and expands your reach. Incentives can be a powerful tool in motivating your audience to interact with your brand.
By actively engaging with your audience, you can build a loyal community, increase brand awareness, and enhance your online reputation. Remember, every interaction is an opportunity to strengthen your relationship and cultivate trust with your audience. Engage with your audience and reap the benefits.
Addressing Negative Feedback on Social Media
Addressing Negative Feedback on Social Media is an essential task that businesses should regularly undertake.
Monitoring social media platforms regularly is crucial to identify negative customer feedback or complaints.
To maintain a positive image, promptly and professionally respond to such feedback by addressing specific concerns.
Showing empathy and understanding toward the customer's feelings can help resolve their issues effectively.
Offering a suitable solution or remedy, such as a refund or replacement, can go a long way in satisfying the customer.
Take the conversation offline and provide contact information to ensure further assistance.
Transparency and honesty are key elements while responding to negative feedback, so provide accurate information without being defensive or confrontational.
Businesses can build customer trust by demonstrating a commitment to customer satisfaction and resolving issues quickly.
Negative feedback should be viewed as an opportunity for improvement, and necessary changes should be made accordingly.
After resolving the issue, following up with the customer is essential to ensure their satisfaction and rebuild trust.
Measuring and Monitoring Your Online Reputation
Tracking and monitoring your online reputation is crucial in building a stellar brand. By measuring key metrics and analyzing data, you gain valuable insights into how your brand is perceived. Utilizing online reputation management tools can give you the upper hand in maintaining a positive online presence. Stay ahead of the game, protect your brand, and make informed decisions to enhance your reputation.
Track Key Metrics and Analyze Data
Regarding the benefits of reputation marketing, tracking key metrics and analyzing data to evaluate your online presence is crucial. By monitoring metrics, you can gain insights into the effectiveness of your reputation management. Here are some steps to take:
 Track website traffic: Utilize tools such as Google Analytics to measure the number of visitors, their sources, and the most engaging pages. This will help you understand which channels are driving the most traffic.
Monitor online reviews: Monitor customer feedback by tracking reviews on platforms like Google My Business and your social media accounts. Analyze the sentiment, frequency, and overall rating to identify areas for improvement and celebrate positive experiences.
 Analyze social media engagement: Measure reach, engagement, and followership. Pay attention to likes, comments, shares, and click-through rates to gauge the effectiveness of your content strategy and customer engagement.
Evaluate brand mentions: Monitor brand mentions across online platforms and social media comments and outlets. Analyze the sentiment and context to identify potential reputation risks or opportunities for positive brand exposure.
Monitor customer satisfaction surveys: Implement surveys to gather customer feedback. Analyze the responses to track satisfaction, identify areas for improvement, and measure changes over time.
Consistently tracking these metrics and analyzing the data helps you make data-driven decisions to enhance your online reputation, identify areas for improvement, and cultivate a positive brand image.