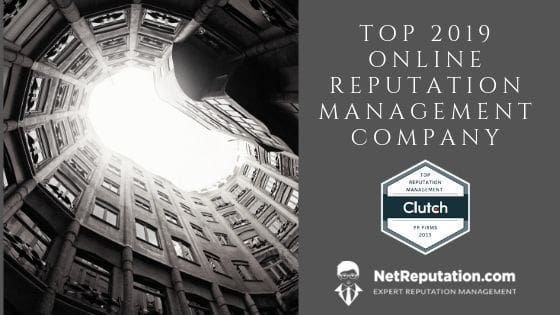 After a year of expert analysis and review, Clutch.com has named NetReputation.com a top online reputation company of 2021!
As a specialist in individual reputation management, business reputation management, review management and online removals, Net Reputation is proud to receive this coveted honor – particularly from one of the top marketing agencies in the world! We are also proud to be recognized in one of Clutch's more competitive categories, ranking as a top online reputation company in the PR sector in 2020.
We provide world-class online reputation management solutions to rid the internet of negative personal information. We help remove and suppress negative information about your personal brand and your business. Our specialties include information removal, suppression, repair and monitoring.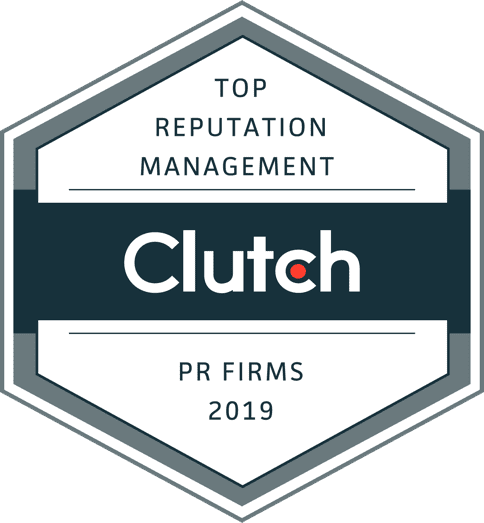 "The marketing and creative sectors are increasingly adopting a digital-first mentality," said Clutch Senior Business Analyst Sara Philibotte. "The best agencies must effectively incorporate creative strategy with the most cutting-edge technologies. These agencies have proven their ability to excel as versatile and adaptive leaders in this new market."
We are honored to receive this recognition. We are devoted to our clients, and we can't wait to continue providing our clients with the highest quality service possible.
NetReputation: A Top Online Reputation Company and Industry Leader
Net Reputation provides high-class online reputation management solutions to rid the internet of negative information. Remove negative information about you or your company. Remove, Suppress, Repair, and Monitor your online presence with the experts.
We have created exclusive partnerships with high authority domains within Google search results to create positive content associated with your business. By creating positive content we are able to replace the negative search results with positive content you control.