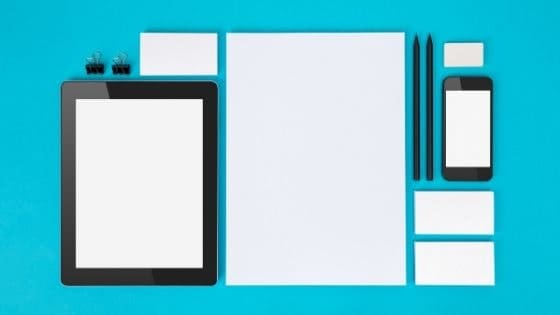 Ask yourself two important questions that will help determine your brand objectives. What's it that you want your brand to perform for your organization? And exactly what do you want other people to know and say about your services or products?
Some sample goals might include being realized by acquiring a particular award, picking up a particular number of alternative jobs, gaining a particular number of new customers within the following year, or positioning your business as a business leader within the upcoming few months.
There has always been confusion about branding and marketing circles not only to the gaps among targets, goals, and strategies but the way they relate to–and therefore are dependent on–every other. It is important to understand these distinctions and associations, as they are crucial to creating a detailed, measurable, and viable promotion and branding strategy for the company.
9 Core Elements of Brand Objectives
Brand objectives are the goals of a brand. Objectives include both end-goals such as revenue and steps towards end-goals such as the image of a brand in the market. The following are common brand objectives. As you learn to grow your brand you will need to perfect these 9 core principals in order to truly be confident in your branding objectives.
Image: Establishing an identity for a brand in the market. Measured with surveys that discover how a brand is viewed by your target market.
Image
One of the best things a startup or small business owner can do it work tirelessly on word-of-mouth marketing and other inexpensive tactics to increase your notoriety. Start local then grow, this will give you a chance to build a strong foundation of loyal customers and clients before expanding your audience further.
Online and in-person surveys can be an extremely productive way to do market research on a limited budget.
Recognition
The percentage of customers who recognize your brand name and visual symbols such as logo, packaging, brand colors, and products.
Brand recognition is the point to which a customer may properly identify a certain product or service by simply viewing the item or service's logo, tag line, packaging or marketing effort.
Brand recognition may also be triggered via a sound cue, like a jingle or theme tune related to a new.
One of the best examples of this would be the "Can You Hear Me Now?", the jingle from Verizon Wireless. Another prime example would be the spokesperson for Progressive, also known as Flo. These are key indicators are a specific brand.
Regardless of whether there is a logo or not you know Flo is with Progressive. Due to attrition marketing tactics via television commercials and online ads you will always associate the two together.
Awareness:
Brand awareness represents how comfortable your target audience is with your brand and how nicely they comprehend it. Brands with higher brand recognition are usually known as "trending," "buzzworthy", or just "popular".
Establishing brand awareness is valuable when promoting and marketing your organization and products, particularly in the first phases of a business enterprise.
Brand awareness among your audience and the general populace does not happen overnight. Additionally, it does not occur out of a very simple advertisement or advertising effort.
Strong brand awareness is due to multiple simultaneous campaigns that extend beyond attempting to get paying clients.
Should you expect to boost awareness of your brand by conducting a couple of merchandise ads on Facebook, you won't get very much.
Not only will the customer be concentrated on the merchandise (not the manufacturer ), but the advertisement will even lack influence beyond an easy sale or discount.
Loyalty
The number of customers who regularly purchase your brand. Brand loyalty is the propensity of customers to always purchase 1 brand's products on the other.
Consumer behavior patterns reveal that consumers will continue to purchase goods from an organization that has fostered a trusting relationship.
Loyalty is very beneficial to companies as it contributes to replicate purchases by customers, higher earnings, and client referrals.
A fantastic way of nurturing new loyalty is using a rewards program. Many businesses lure customers to make a purchase by providing a similar thing to be redeemed for awards and prizes.

Brand Advocacy
Brand advocacy simply suggests people who love your brand will continue to encourage your organization and promote your products or services to new clients.
Therefore, helping you become visible to bigger audiences and boost earnings without needing to spend on advertisements or other conventional marketing and advertising initiatives.
The number of customers who recommend your brand to others. A new advocate is an individual, or client who speaks positively about a brand or product, then moves on optimistic word-of-mouth (WOM) messages concerning the new to other men and women.
Brand Equity
The estimated value of your brand. Brand equity refers to a brand's worth, which can be set by customer experiences with and general perception of their brand.
Positive experiences and senses equivalent favorable brand equity, and the exact same holds for negative thoughts.
Listed below are a couple of valuable items that come from favorable brand equity:
Higher costs because of high perceived worth.
A greater stock price.
The capacity to expand business through service or product line extensions.
Greater societal effect because of brand name worth.
Market Share
The percentage of your target market that are customers. Market share is employed as a measure of an organization's market leadership and its achievement relative to other businesses in precisely the exact same sector.
Although typically market share is expressed as a proportion of the entire amount of dollars spent by customers in a marketplace.
The market share percent are seen by dividing the entire amount of consumer dollars invested in a marketplace by the number of dollars in earnings to the subject business.
Also known as a proportion of all the merchandise offered in the industry. These proportions give a fast reference to an organization's relative weakness or dominance.
Market share is the relationship of an entire market's transactions. Known as the percentage of the market. Moreso, to determine market share, divide the business' sales by the sales of the entire market industry for a designated period of time.
Company sales ÷ Entire market sales = Market share
Margins
Revenue margins of a brand driven by factors such as brand identity, brand awareness, brand legacy, and premiumization of products.
Create Brand Awareness Objectives
Branding objectives are the goals you've got for your own brand. Clear branding aims to help direct you and your staff by establishing readily understood, measurable performance expectations. They also encourage you to seriously analyze your current methods for chances to enhance and develop.
Furthermore, they can also enable you to compare your organization to your competitors in a means which could enable you to leverage your competitive benefits. But, you shouldn't choose any goal as a goal.
So, discovering brand goals starts with a transparent comprehension of exactly what engages your intended audience. Hence, goals also should hit the ideal balance between being viable and challenging.
This guide will teach you how you can discover precisely who your clients are, the way to develop a new identity that they resonate with, and how it is possible to create brand goals that can allow you to produce your overall company goals a reality.
Basic Marketing Research Questions
Which state do they live in?
What is their age?
Do they have any interests?
Can you contact them in the future?
Lastly, sit down for an hour or so and really think about what you want your brand to be. Here are a few brand objective examples:
Establishing or raising brand awareness.
Increasing customer engagement with your brand.
Improving the value of your brand (brand equity).
Creating loyalty to your brand.