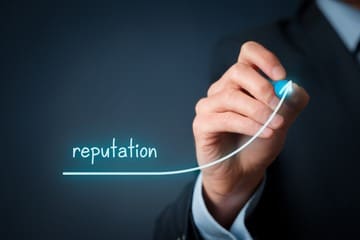 Brand Reputation Management
Brand Reputation Management. The return on investment (ROI) is a crucial element when you are trying to measure
the success/failure of your brand reputation in any marketing dynamic it embarks. The cost of all your business endeavors must always be lower compared to your ROI in order to keep the company operating efficiently. When negative content gets developed around your service gets noticed in search engines, your brand reputation gets jeopardized. It is critical to counterattack those urgencies with solid strategies related to not only great content and review assessment, but also towards the positive influence of your brand reputation management strategy.
The Real Importance of ROI
The accomplishment of your goals doesn't depend at all on your newly hired manager,
director or CEO. If you don't know how much ROI you are getting through every decision you make, your efforts will be futile. This factor can tell how your company is behaving against market changes, and which areas do you need to optimize in order to make ends meet. You can calculate it by this simple formula:
ROI = Gross profit − Expenses
ROI = Revenue − Cost of goods sold / Cost of goods sold
Taking that into account, you would be able to purchase new tools that can bolster
your process, hire new employees, acquire a new department for your brand reputation, or even bulletproof all your sales strategies suited to industry alterations.
Word of Mouth, Opinion and Employee Testimonial Equals Brand Reputation
According to Forbes Magazine: word of mouth is single-handedly the most valuable
form of marketing that exists, and that has ever existed; all because 92% of customers
value recommendations from friends and family over every other form of advertising.
It is imperative to say that not so many businesses know how to master this skill,
leaving a great void for your brand reputation to succeed. Your ROI can be boosted thanks to brand reputation management services that would address every point in your marketing effort: going from website analysis, smart review reporting, content creation and assistance to every client that can lead to an improved
brand reputation on the internet.
3 Appealing Digital Content Reflects Your Brand Reputation
1. Content is for the masses: Can fuel that email marketing strategy you're
developing, it is essential for media campaigns, obligatory for blog posts, and
useful for getting trust from your buyers while elevating the brand's reputation.
2. Builds strong relationships: Backlinks are an essential part of any SEO criteria,
if you reference the content of other editorial partners, they will be grateful
enough to give that gift back.
3. It is great for your ROI: Native advertising is the champion of customer
retention and at the same time creates a top of mind. Content needs low
investment and can lead to great results according to Entrepreneur.
It's never too late to push boundaries for a better digital footprint, your brand is the
most important asset; it connects, sells and represents you in front of the target
audience, that's why every detail must be measured. Positive or negative, it all comes
down to one thing: be remembered.
NetReputation.com has been advising businesses for more than 4 years on Poor
Online Advertising ROI caused by a negative brand reputation management. Call: 800-989-8136 to learn
more!