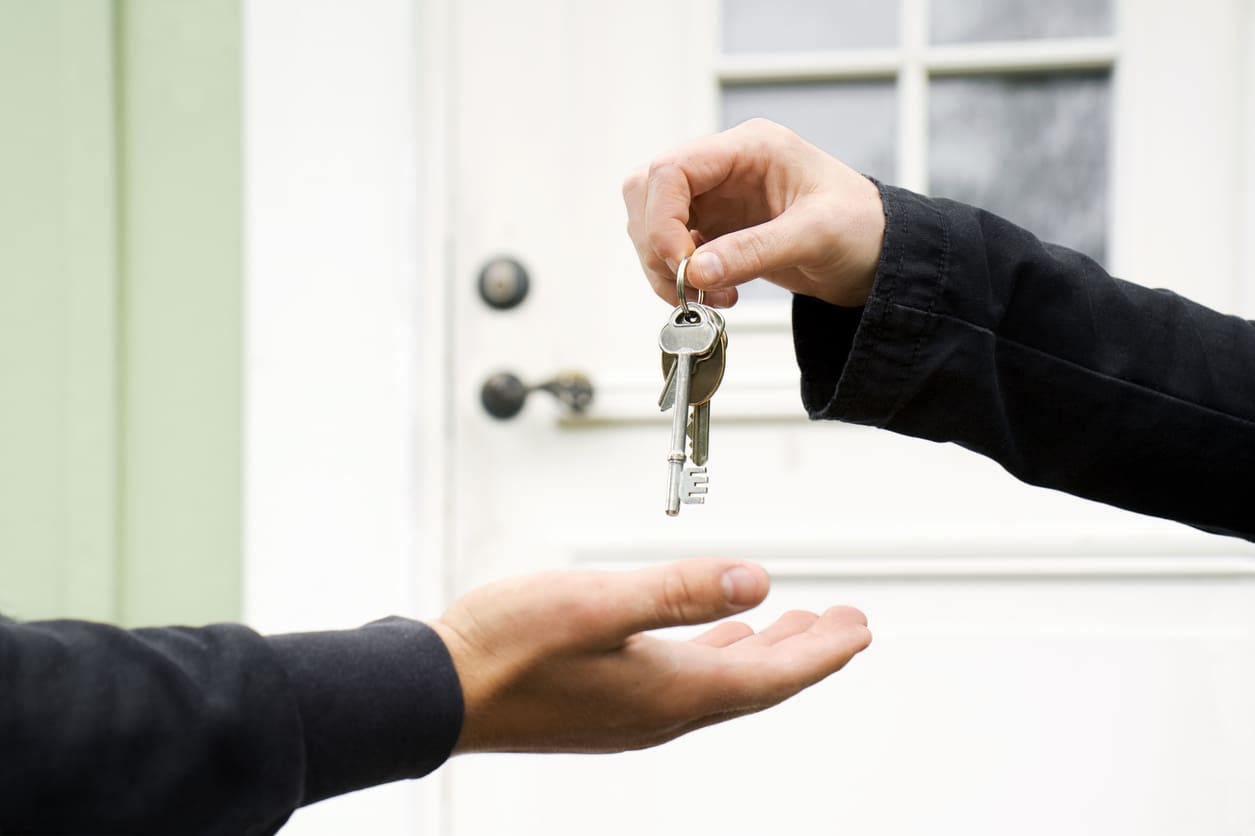 If your company needs or wants to transfer ownership of a Google My Business account, our step-by-step guide below will show you the most efficient way.
As more and more customers turn to the web to learn about local businesses in their area, getting listed in online directories is a mission-critical step for business owners.
One of the best ways to secure top rankings and great visibility in Google search is to claim your business listing on Google Business Profile. This free service puts your company's information in front of the people who matter most: those potential customers searching for you online.
What if you already have a profile but need to transfer primary ownership of a Google My Business account? What if you need to add a team member, update your business listing, or navigate the tools in the Google Dashboard?
These questions and more are answered in our ownership transfer guide below. Learn how to transfer your Google My Business account to another primary owner, add a site manager, and many more tips for leveraging this powerful tool for your company's online reputation.
What is Google My Business?
Google My Business is the evolution of a business service launched by Google in 2004. At first, it was known as Google Local and was designed as a digital version of the Yellow Pages; in other words, it was an online business directory.
A year later, Google Maps was added to the service. Also in 2005, the Google Local service was enhanced with the creation of Google Local Business Center.
Incremental changes continued until 2014, when all the business listing services were rolled into one dashboard called Google My Business, often known as GMB.
The evolution and rebranding weren't over, though. In 2021, the service was renamed Google Business Profile (GBP). The same features and functionality remain, and Google Business Profile stands at the top of the online business listing services. Despite the rebranding, many business owners still refer to the service as GMB. GMB is available on the desktop as well as a smartphone app.
What Does the Google My Business Listing Display?
Once a business claims primary ownership of a Google Business Profile, that company can add many details to its listing. These details can include the following:
Name of business
Physical location address or addresses of multiple locations
Phone numbers
Business category
Contact emails
Operating hours
Services available
Links to the company website
A brief overview of the company, including its history, products, and services
The primary owner and site managers of the profile can make updates as the company's needs change. By claiming ownership of a Google My Business account, businesses can achieve great visibility in Google search results and on Google Maps.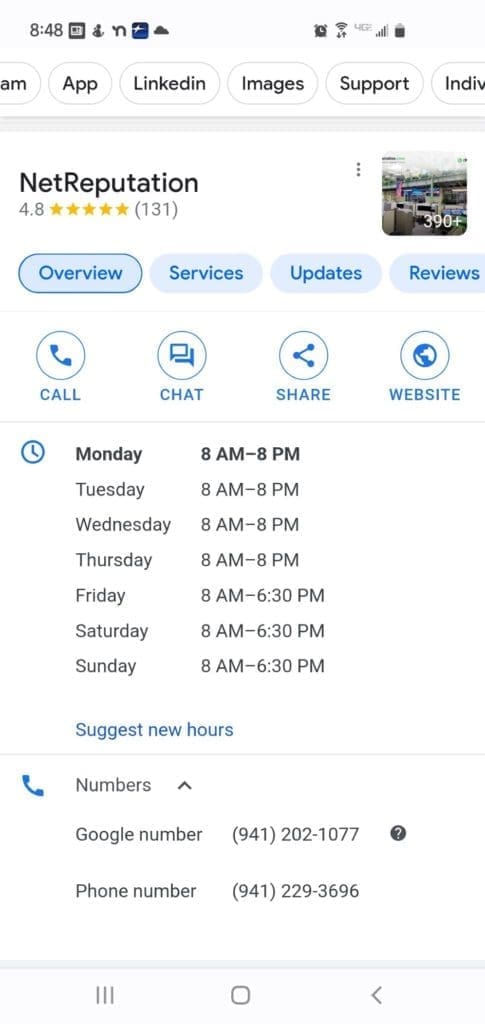 Understanding Primary Ownership of a Google Business Profile
Business ownership of your Google My Business profile allows you to share information with customers searching for you online. The primary owner is the account holder with access to the most features; this primary owner can also make the most changes to the business listing.
What the Primary Owner Can Do
The primary owner can:
Manage users
Assign a site manager or site managers to access the account
Update relevant business information, including operating hours, phone numbers, and website URLs
Add or remove photos for the business profile
View insights for the business account, including number of visitors, answered phone calls, and other details
Manage messages, appointments, and bookings
The business owner does not also have to be the primary owner of the Google Business profile; he or she can assign a primary owner to handle the listing or can assign a new primary owner at any time.
Why Companies Might Transfer Primary Ownership of a Google My Business Account
There are several reasons why the business ownership of a company would want to transfer ownership of a Google My Business/Google Business Profile account:
The current ownership can no longer manage the GMB listing
The business is sold to a new owner
The business owner may wish to assign primary ownership to another employee
When you transfer Google Business Profile ownership, you are granting certain rights and responsibilities to the new primary owner. Because of this, business owners must be careful about who they transfer to and why.
Guide to Transfer Ownership of a Google My Business Account
If you need to transfer ownership of a Google My Business listing, there is a straightforward process to complete:
Make sure you're logged into your Google account for the primary owner.
Navigate to your business profile
In the upper corner of the business profile, click the three dot menu, then select "Business Profile settings," then select "Managers."
Click "users" to select the person you wish to transfer ownership to.
Select the user's role as "primary owner."
Click "save."
The new owner will receive an email invitation from the previous owner to complete the ownership transfer. Once the transfer is completed, the Google My Business listing is under the management of the new owner.
There are certain limitations when the new primary owner is assigned. A 7-day waiting period is imposed before the new owner can manage all of the features of the Google Business profile. If the new owner tries to change information, he or she may get an error message.
Once the transfer is made and the waiting period expires, the previous owner no longer has access to the profile update process unless that person remains listed as a site manager. With ownership and full control comes great responsibility — after all, the information contained in your Google My Business account is the information customers need to make informed purchasing decisions!
How to Manage Users of a Google My Business Account
The primary owner of a GMB listing or Google Business Profile can select users and assign specific roles to those users. Primary ownership grants the most access and functionality to the listing; for example, only the primary owner is the only user who can transfer ownership to a new owner or assign a site manager.
Adding a Team Member
To add a team member, log into the ownership account of your Google My Business profile. In the user menu, click "Add Team Member," or enter the email address of the team member you wish to add. Click "Add" and the user is added to the team. The new team member will receive an email instructing them how to access the GMB listing.
Removing a Team Member
The process for removing a team member follows the same basic format. Log into the account, and in the user menu, select "Remove Team Member." Enter the email address of the member you want to remove, and click "Remove." The member will receive an email notifying them that they have been removed from the GMB listing.
What can Team Members Change on the Google Business Profile?
Team members do not have all the same access to the Google My Business account as the primary owner does. Still, each member can make certain changes, but only the primary owner can approve those changes.
Team members can:
Edit business information
Upload videos and images to the profile
Respond to reviews
Add or remove additional members
Change operating and holiday hours
Change the business category or type
Add and remove locations
Invite other users
A Google My Business account may have up to 25 members, but only five members can be active at any one time. Because members can access and edit information, make sure they can be trusted before you add users.
Monitoring Your Google Business Profile
Ownership of your Google My Business listing is only the first step in getting the most from your account. Monitoring your profile is another important aspect; if your GMB profile is compromised in any way or displays inaccurate information, you may miss out on the customers needed to grow your business
By monitoring activity on your GMB profile, you gain actionable intelligence like:
Learning what your visitors search for when seeking your business.
Seeing what users are doing to edit or modify your business listing.
Making sure your contact information and "NAP" (Name, address, phone number) are up to date.
Ownership should not be taken lightly. Whether you maintain primary ownership or transfer Google My Business ownership to someone else, this account is your best way to achieve great visibility in search and on Google's Map service.
When Ownership of Your Google My Business Account is a Challenge
Ownership of your Google My Business account can be time-consuming, especially if you are a business owner in a competitive marketplace. If your managers or users can't help, you may be able to get professional assistance.
Companies like NetReputation offer powerful business listing management services. These services are designed to optimize your GMB profile, use Google Analytics to make informed decisions, and develop marketing strategies that help you stand out in your industry. NetReputation has managed hundreds of Google Business Profiles for clients ranging from small businesses to some of the largest corporations in the United States.
Contact NetReputation Today
Ready to supercharge your Google My Business/Google Business Profile listings? Are you confused by the many options and tools available to primary owners on the Google Dashboard?
We can help.
NetReputation is a leading online reputation management firm, helping thousands of clients get the most out of their digital footprints by analyzing and monitoring the information available about you in Google searches. We'll help you identify business opportunities and the best ways you can optimize your GMB page. With our customized GMB optimization services, we take the mysteries out of the Google Dashboard and its settings, allowing you to focus on what you do best: growing your business.
Your Google account is only one part of a broader strategy to bring more customers to your door. By optimizing your GMB listings, you can supercharge your online marketing, paving the way for new business opportunities.
For more information about optimizing your Google My Business profile or transferring ownership of your profile, call NetReputation today at 844-461-3632 or contact our profile management team by completing the form below.