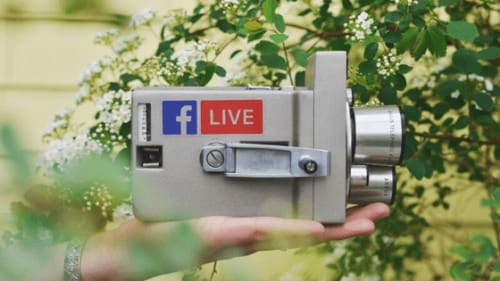 Content marketing is all the rage in 2023, and for good reason. With all the top companies being on seemingly all the platforms now, you'd be crazy not to join them.
If you're still wondering whether content marketing will help you increase sales, the answer is a resounding yes.
However, the connection isn't always a direct linear path. There are many different types of content marketing, and they each serve different purposes-some of which don't lead to sales right away.
But the key to all types of content marketing is increasing brand awareness, which does indirectly lead to greater profits eventually.
Request a Free Consultation
In this article, we'll explain:
What content marketing is
Some different types and examples of content marketing
How content marketing shortens the sales process
How it can be used for lead generation
Why content marketing is important (and why it matters more than your technology)
How it increases sales
How you can measure your return on investment (ROI)
Let's get started.
What Is Content Marketing?
Content marketing is a strategic approach to marketing that involves creating relevant content for your audience on a consistent basis, in order to provide free value to them and increase sales over time.
Its purpose is to attract and retain a specific audience and ultimately convince them to buy. So basically, the goal is just to engage potential customers by sharing amazing content that encourages them to take action.
Many successful companies use content marketing to position themselves as "thought leaders" in their industry.
For example, they might have a blog, a YouTube channel, or a podcast where they share some of their industry knowledge with consumers for free, in order to build up their trust so that they'll feel confident buying.
With all the scams and fake news that's been on the internet these last few years, trust is one of the most valuable forms of currency. Consistent and high-quality content marketing will earn your audience's trust.
Types of Content Marketing
With so many different types and platforms to choose from now, the world is pretty much your oyster when it comes to content marketing. Before the internet existed, many companies mailed out printed newsletters to their customers or published their own brochures or company magazines.
Nowadays, it's not uncommon for the biggest companies to have an active presence on all the major social media platforms like Facebook, Twitter, and Instagram-plus maybe even YouTube or Pinterest or now TikTok.
Many companies also have a blog, email newsletter or podcast on top of all their social media content. Some even have all three.
And it's not just major corporations who utilize content marketing. Many small mom-and-pop businesses now have a website and a Facebook page at the bare minimum.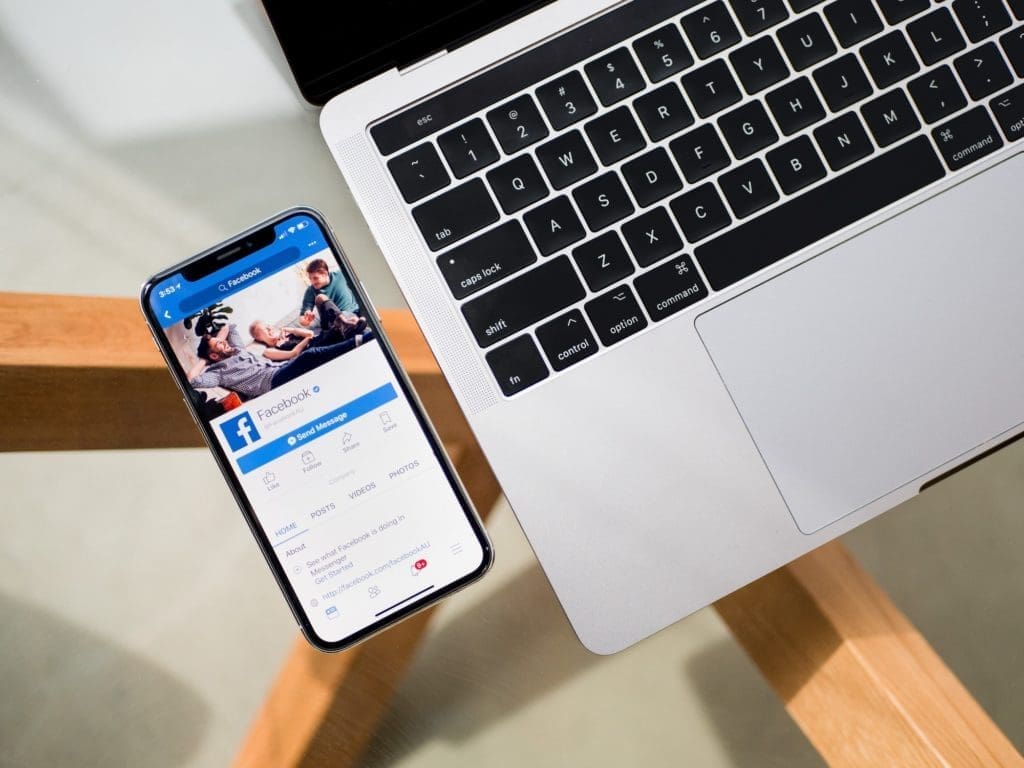 What Should My Strategy Be?
There aren't really any hard or fast rules when it comes to what type of content marketing will work best for your business since every business has different needs and goals.
An interior design company, for example, should probably focus most of their efforts on Instagram and then maybe Pinterest, YouTube or a blog, since those platforms are best for sharing stunning visual content.
They could shoot home decor video tutorials and share before and after photos of their clients' homes. While a gas station, on the other hand, could probably get by with just a website and a Facebook page. They could also use Twitter to promote specials on their convenience store items, but they probably wouldn't need an Instagram page or anything else.
If you're a newbie entrepreneur and not sure where to start, a website and a Facebook page is generally the safest bet for most types of businesses.
Unless your business relies heavily on visual appearances or teaching or coaching people-like if say, you're a hairstylist or a personal trainer. Then Instagram or YouTube might work better for you.
As a general rule though-the more content, the merrier, although being active on tons of platforms may not be feasible for smaller businesses. It's best to focus on building just one or two platforms when you're first starting out, and then scale up into more once you have a bigger team and more capital.
Request a Free Consultation
Shortening the Sales Process
Although many businesses use content marketing to bring in more organic traffic and increase brand awareness, it can also be used to speed up the sales process.
Examples of this would be things like email newsletters, blog posts, ebooks, or case studies that directly answer your prospects' most common questions.
Overcoming their most common objections in advance can help you close sales much faster.
That's because it shortens the consideration stage where your prospects are browsing around and debating what choice to go with.
By removing any doubts they have, you'll make them more eager to purchase.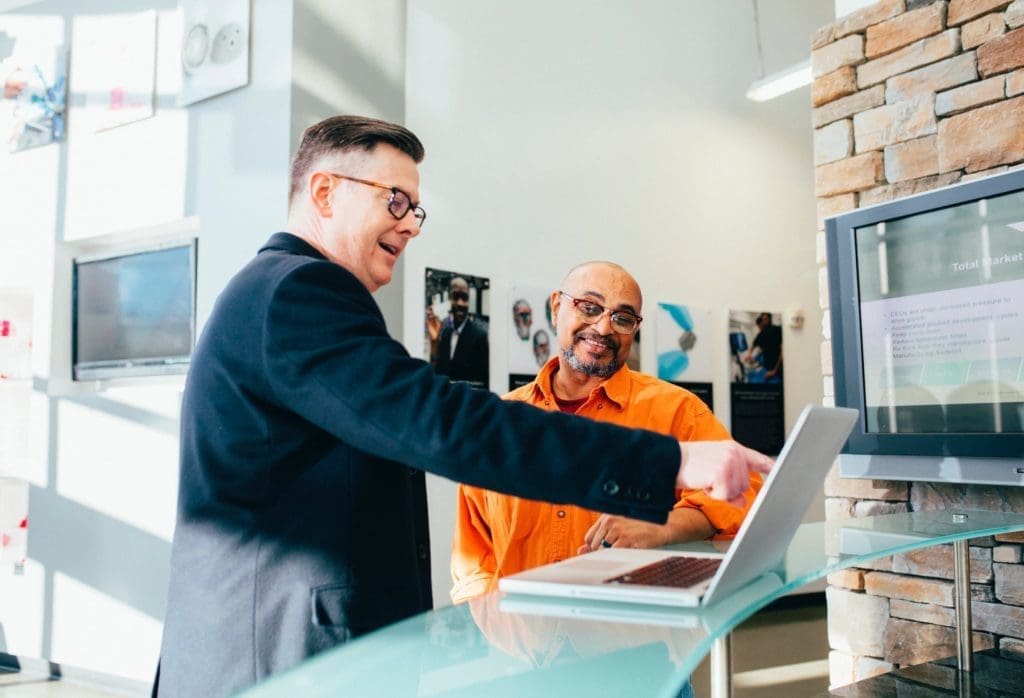 Content Marketing and Lead Generation
Quality content-marketing can increase traffic to your business, which of course also means more leads.
In the case of B2B companies, it helps your prospects already feel familiar with you before they even speak to a sales rep.
In fact, 80 percent of B2B buyers consume at least three pieces of content before their first sales call, according to Demand Gen's 2016 Content Preferences Survey.
Here are some examples of content you can create to generate more leads for your salespeople.
Email Newsletters
Tons of companies nowadays send out frequent email newsletters to attract new customers and retain existing ones.
They're a great method for engaging with your audience one-on-one, yet simultaneously on a mass scale if you have a large email list.
That's because email tends to feel more personalized than blog posts and social media content.
Ebooks
Unlike email newsletters or blog posts, ebooks are typically used to educate consumers on a topic more in-depth.
Many businesses give them away to people for free, in return for entering their name and email address.
Their purposes are to establish credibility by sharing your knowledge and get more potential leads onto your email list.
You probably won't get as many ebook downloads as you do blog post views though, just because ebooks are typically a much longer read.
But anyone who does download your ebook is clearly already interested in finding a specific solution to their problems, so these leads tend to be high-quality.
Request a Free Consultation
Case Studies
Case studies are in-depth guides that explain to your prospects how you can help them solve their problems.
Just like with ebooks, their purposes are to increase your credibility and speed up the sales process.
They can be published on your company website or your sales reps could go through them with prospects during appointments.
Why Content Marketing Is Important
Research from SiriusDecisions explains that 70% of the typical buyer's journey is already complete before they even speak with a salesperson.
That means 70 percent of the sales process is influenced by your marketing and advertising efforts, which means your sales reps can only do so much.
And on top of that, more than 88 percent of consumers search for information about companies online before making a purchase, according to a study from Moz.
That's why top-notch content marketing is so important.
It shows your prospects why you're the best option, without you having to explicitly tell them.
It allows you to do the work of a PR person by creating a positive and trustworthy image of your company online, which your prospects will notice when they're doing research.
At the end of the day, consumers just want to buy from companies who know how to solve their problems.
The best way to show them that you can do that is through stellar content marketing.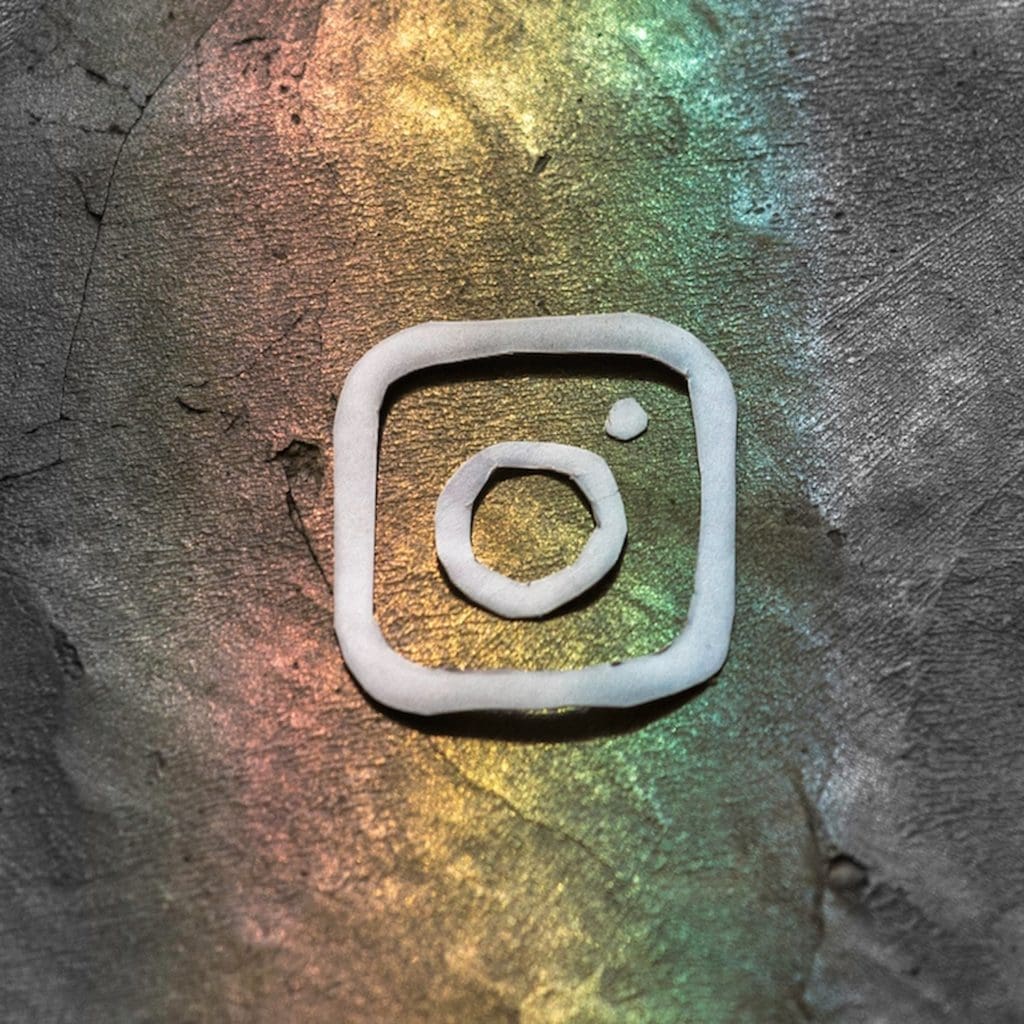 Your Content Is More Important Than Your Technology
Your company can have the most amazing sales technology in the world, but it won't help you much if you don't have good content marketing. Joe Pulizzi of the Content Marketing Institute said in an interview that "no amount of tech in the world is going to help irrelevant content."
Yes, investing in tools like database managers, marketing automation platforms, and business intelligence integrations can help the sales process run more smoothly and increase your odds of closing.
I'm not saying those tools are a waste of money. They can still be beneficial. People just aren't going to be very effective by themselves. They become much more effective when they're partnered with a killer content marketing strategy.
Robert Rose, also of CMI, explained that "instead of letting the newest features of technology drive our (content) strategy, it should be the other way around." It's best to create a solid content marketing strategy first, and then figure out which technology to pair it with.
Request a Free Consultation
How Do Content Marketing Help Increase Sales?
There are many ways that content marketing helps increase sales, but for the sake of this article, we'll focus on these six factors:
Increases brand awareness
Educates your prospects
Builds trust and credibility
Develops relationships with your customers
Drives traffic and produces inbound leads
Creates additional sales tools
The thing about content marketing is that it doesn't always involve a direct path to closing sales.
But what it does do is it encourages your prospects to take action in some way or another.
That action could be making a purchase right away, or it could be a smaller action that will potentially lead to a purchase down the road, such as following your company on social media or joining your email list.
Those are still considered profitable actions, even if they don't lead to an immediate sale. Now, these are the six factors I mentioned above, explained in greater detail.
Increasing Brand Awareness
People can't purchase your products or services if they don't even know they exist.
Using content marketing as a form of advertising will bridge that gap so that prospects can easily find your company when searching for ways to solve their problems.
Educating Your Prospects
Sometimes your customers don't even realize they need your product or service. So your job is to educate them on why they actually do.
Educational content marketing is a great way to demonstrate how you can help them-without directly asking for a sale. It can show them what they're missing out on and how your product or service can give them that missing piece.
Building Trust and Credibility
Thanks to all the information overload that the average consumer deals with online now, it can be difficult to stand out.
That's why it's essential to position yourself as a thought leader in your industry.
Sharing your knowledge through content marketing shows consumers that they can trust you to solve their problems.
It'll make them think to themselves, "if this company's free content is so great, then their paid products must be pretty incredible."
It shows your prospects why you're the greatest, without you having to directly say it.
Request a Free Consultation
Developing Relationships with Your Customers
Customers are more likely to purchase from brands that they have a loyal relationship with.
You can nurture these relationships by providing free value to your customers, like helpful tips and other resources that show you truly care about helping them.
This isn't a quick fix for getting more sales though. Building a deep and personal connection with your customers takes time, but it's well worth it.
Driving Traffic & Improving SEO
Quality content-marketing helps your prospects find you more easily when they're searching online for solutions to their problems.
It can bring a lot of traffic and leads to your company's website and social media pages.
Searchers who benefited from your free content will see you as a credible and trustworthy source, and they'll be more likely to buy.
Creating Additional Sales Tools
Any materials you've created for your content marketing-such as infographics or case studies can be used again by your salespeople to help them close more easily.
They provide extra value that your sales reps can share again during their appointments, to help them address and overcome common objections.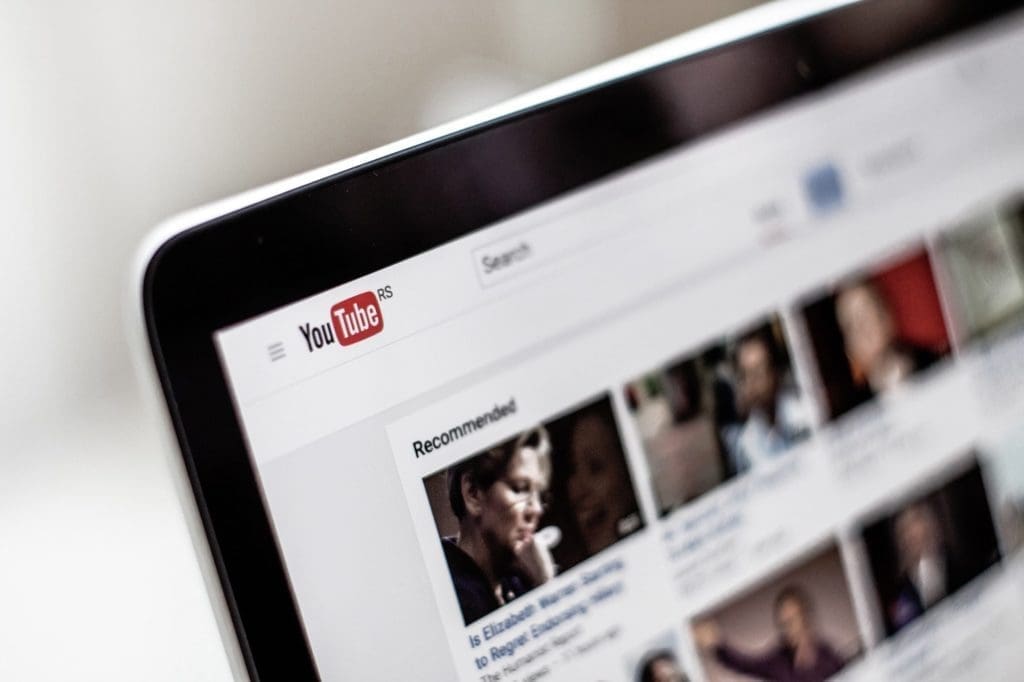 How To Measure Your Return On Investment
Historically, the purpose of content marketing has been to increase organic traffic and improve SEO. Those factors are still the best things to measure when tracking your results.
Here's a simple formula you can use, courtesy of Brandpoint president Scott Severson:
Find out how much organic traffic you're getting from content marketing.
Then calculate how much it would cost to pay for that same amount of traffic using ads or sponsored content.
When done well, content marketing can allow a business to significantly increase their organic traffic over time.
Conclusion
Although content marketing is more of a long-term strategy rather than a get-rich-quick fix, it's something that can help all types of businesses increase their sales.
It'll help your company improve its brand awareness, build trust and credibility, and develop closer relationships with its audience.
And if your company has sales reps, it'll increase their odds of closing.
If your prospects can feel confident that you'll answer their questions and solve their problems effectively, they'll be excited to hand over their money.
Request a Free Consultation