Learn how to complete the Rapsheets removal process and why getting your mugshots and criminal records taken off the web can improve your online reputation in our guide below.
We've all made mistakes in our lives. Sometimes those mistakes come with a criminal record, mugshots, or other embarrassing arrest records.
If you have a criminal history of any kind, chances are you don't want anyone to know about that. With an embarrassing mugshot online, not only your career but your digital reputation is on the line.
What if you could get that mugshot removed once and for all from the leading mugshot website called Rapsheets.org? Mugshot removal is possible, thanks to our complete guide below.
Let's get started.
Learn about NetReputation mugshot removal services by completing the form below
Why Do Law Enforcement Agencies Take Mugshots?
Law enforcement agencies collect a range of information when an arrest is made. These arrest records include documentation of the crimes allegedly committed, a mugshot or booking photo, and other details.
Mugshots are taken to help identify criminals and serve as proof of the arrest or booking of an individual. Once you've been arrested, your criminal records will include one or more mugshots.
Criminal Records Can Damage Your Online Reputation
Why is having your mugshot online such a big deal?
Consider how people use the web to search for individuals they encounter. Typically, people will use Google or similar search engines to locate details about a person they meet. Google is also used for informal background checks by employers, school admissions personnel, and individuals on dating sites.
If your mugshot and arrest information can be found online, your entire future is at risk. With an embarrassing mugshot online, you may miss out on the following:
Dating opportunities
Career growth
Approval of home or vehicle loans
School admission
Property lease opportunities or other housing options
If you value your online reputation — and you should — you know that mugshot removal should be your first course of action. Getting your mugshot off the first page of Google search results can help you score those dating opportunities, employment opportunities, and more.
What is Rapsheets.org?
Rapsheets.org is one of numerous websites that post public records in the form of criminal records, arrest records, and mugshots. Anyone visiting the site can search for a person's name, then find all manner of embarrassing records.
Site users have access to arrest details, aliases, addresses of the accused, and much more private information.
While Rapsheets.org is not affiliated with any law enforcement agencies or government organizations, the company does share public information with any site visitor willing to conduct a search.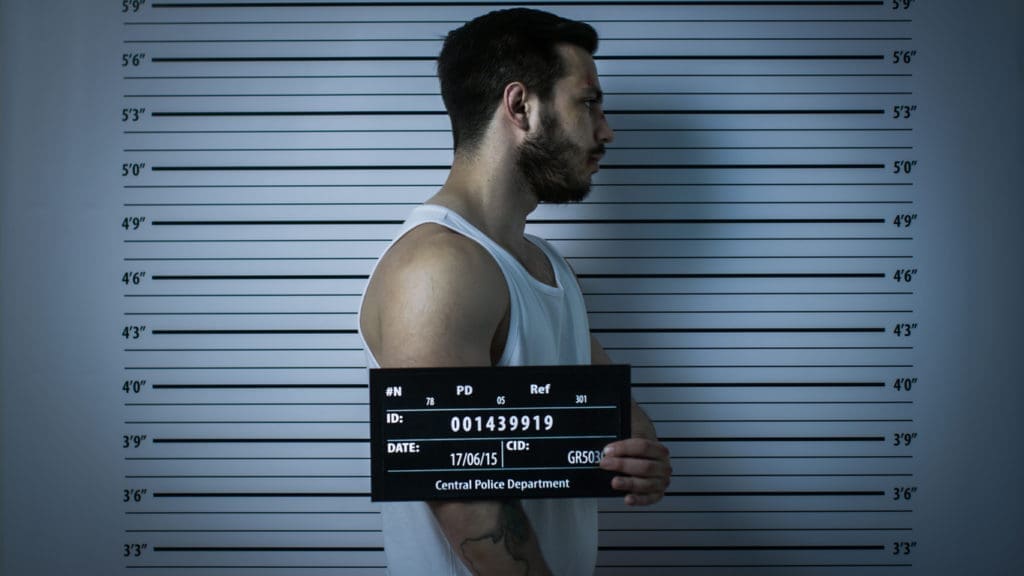 Why are My Arrest Records Online?
Have you ever wondered how your mugshots and arrest record found their way online in the first place? There are three primary sources of arrest records and mugshots:
Public Records
Court records — including arrest reports, criminal records, and mugshots – are posted by government offices based on a legal obligation by these agencies to make records available to the public. These obligations are sometimes referred to as "open public records" laws.
Any time you deal with a government agency, official records of that interaction may become part of the public record. Typically, civil records and criminal records collected by federal, state, or local agencies are collected and shared in response to public records laws enacted by local and state governments. For example, Florida law mandates that mugshots become publicly available after an arrest.
Data Brokers
Once public court records and other information are collected and distributed by government agencies in the digital environment, they tend to spread quickly. The culprits in this viral spread of sensitive information are "people finder" websites, sometimes called data brokers or "data aggregators."
Data brokers use automated tools to scrape publically-available records from government databases, then republish this information on their own websites. There are literally hundreds of these third-party sites, and they can be useful for locating information about someone you met in person or online.
Data brokers may provide free access to public information or charge a fee to get detailed reports. In either case, potential employers conducting a background check may be able to find your past — including arrest information, mugshots, and criminal histories — even if you were wrongfully arrested.
Mugshot Websites
Mugshot sites are much like data brokers by reposting public information — like your criminal record, court records, or online arrest records — found on government databases. Mugshot websites have become incredibly popular. Many of them started by posting celebrity mugshots, then expanded their offerings to include criminal charges of every average person who has been arrested or detained by law enforcement officials.
Some websites only post mug shots, while others include a person's criminal history, arrest and court records, or private information. If one site gets your booking photos, those mugshots may suddenly appear on multiple websites.
These sites get so much traffic daily that your mugshot or arrest record may appear at the top of search engine results. In other words, they rank highly due to the tremendous amount of traffic they receive. If your mugshot can be found on the first page of Google search results, chances are that a prospective employer, loan officer, or school admissions person can find them too.
Mugshot Removal = Online Reputation Management
Online reputation management is the process of controlling the digital narrative by posting positive content about a person and removing negative information from search results.
An online reputation management company uses a wide range of tools and services to build, protect, and repair a person's digital reputation. One of the leading services is mugshot removal.
If your reputation has been damaged by a criminal record, a detailed criminal history, arrest record, or mugshot online, a reputation management company can help you overcome the challenges presented by this information in search results.
Remember that your reputation unlocks new doors of opportunity. Not only your career but your chance at entering into a relationship, getting accepted into the school of your dreams, or securing a loan to buy a house — all of these goals are at risk of being out of your reach if search engines display your mugshots and criminal history.
Companies that specialize in mugshot removal also perform many of the same services as a reputation management company, allowing you to erase the embarrassing details that are standing in the way of your entire future.
Getting a Criminal Record Removed from Rapsheets
Images like mugshots can not only be embarrassing, they can stand in the way of your career or personal goals.
If you find your criminal records or mugshot online, it is possible to have that information removed.
The first step is to conduct research on where your mugshot appears online. If you're like most people convicted of a crime or having arrest records online, those images can be found on Rapsheets.
Rapsheets removal begins with contacting the website owner. Unfortunately, Rapsheets — and dozens of similar mugshot websites — tend to hide their contact details. You may have to search for the owner and address by using ICANN's registration data lookup tool.
Send an email to the site owner with a request for removal of arrest records and mugshots. The site owner is under no obligation to agree to your request, but it never hurts to ask politely.
Another alternative to remove arrest records from Rapsheets and other mugshot sites is to have your arrest record expunged. This is a court-ordered process whereby a person's arrest report, criminal records, or mugshot images are removed from public records. In essence, expungement is a form of setting aside a criminal conviction. You may speak to your local Clerk of Courts to begin the expungement process, or may consider hiring a mugshot removal attorney for help. Your attorney or reputation management company can provide documents showing your arrest records were expunged to each site hosting your mugshots.
The process of mugshot removal can be time-consuming and frustrating. You can do it yourself, but an online reputation management company or internet mugshot removing service can make the process easier. These services are typically backed by a money-back guarantee; if your mugshot or other negative content isn't removed from the web, you can get your fees returned to you.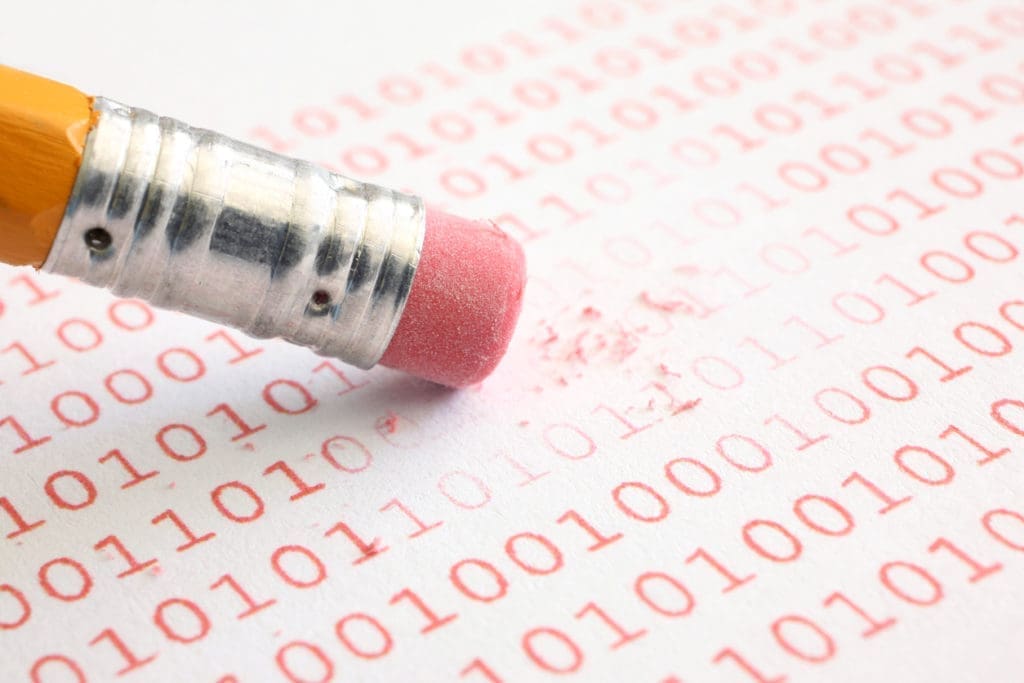 Will Rapsheets Removal Get My Mugshot Off Other Mugshot Websites Online?
Many people believe that once a mugshot is removed from Rapsheets, this means that the mugshot no longer appears online.
Unfortunately, mugshots can appear on any one of literally hundreds of similar websites. If you have your mugshot erased from the public record, eventually it will no longer appear in Google searches. This process takes time.
Without expungement or another legal form of protection of your private information, you will have to visit every website that posts your mugshot online. And, you'll have to contact each of them to make a formal request to remove arrest records from public view.
Sounds difficult and time-consuming, right? This is where the services of a reputation management company can be invaluable. Companies that specialize in arrest record removal save you time, frustration, and money by handling all the difficult work for you. In a matter of weeks or months, your reputation is restored, allowing you to reach your personal and professional goals.
Contact NetReputation Today
Got an embarrassing mugshot online and don't know where to turn for help? NetReputation has you covered!
NetReputation is an award-winning leader in online reputation management. We have helped thousands of people establish, build, or repair their reputations in the digital environment. We have helped thousands of individuals and business owners take charge of the digital narrative by eliminating negative information from search engine results. Our services are designed to meet your exacting needs, helping you to overcome the reputational damage caused by mugshots, arrest records, and criminal information posted to the web.
Learn more about our full selection of reputation management services, including getting your criminal information and mugshots removed, by speaking with our online reputation management professionals today.
Call NetReputation at 844-461-3632 or complete the online form below for a free consultation.
Learn about NetReputation mugshot removal services by completing the form below