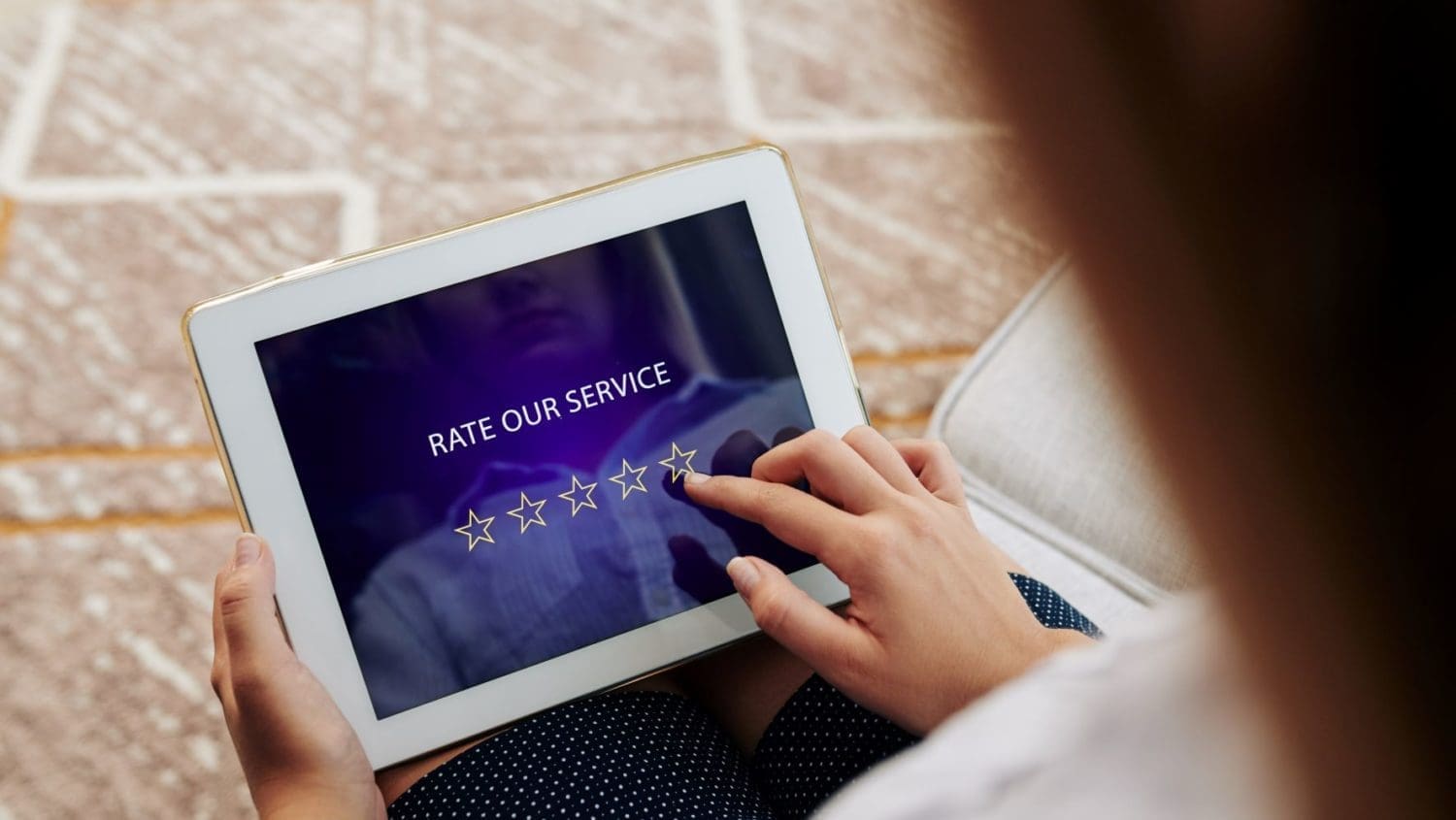 Review gating is more than a bad practice — it can put your business at risk. Learn what review gating refers to and how there's a better approach to collecting positive feedback from your customers in our guide below.
Think about the last time you wanted to find a new restaurant in your area or needed service for your home or car. Perhaps you were planning on taking a vacation and wanted to learn about hotels and accommodations in another city.
Chances are, you turned to Google reviews or reviews on third-party review sites like Yelp, TrustPilot, Tripadvisor, or the Better Business Bureau to gather information.
In the digital age, online reviews on Google or other review sites can make or break a business.
Knowing this, many businesses may attempt to protect their reputations using less-than-legitimate methods. One of these methods is referred to as "review gating."
What is review gating? Is review gating allowed on review platforms? What are the penalties for using review gating to discourage or prohibit negative reviews?
In our guide below, we'll share the answers to these burning questions, but first, we will explore why online reviews matter more than ever to businesses of every size — even small businesses in your area.
Why Do Online Reviews Matter?
When someone searches for your company name on Google, what are the first results that come up?
In many cases, online reviews are the first aspects that potential customers see when trying to learn about businesses in their area.
The information in online reviews can help — or hinder — your business operation. People use this information to make purchasing decisions. Let's take a deeper look at online reviews on Google or a review platform like Yelp:
Positive Reviews
If a customer has a positive experience, they are more likely to leave a positive review. The more positive reviews from customers, the better a company's digital reputation. Think of these positive reviews as an integral part of the "trust economy" — consumer trust is an essential factor in shaping a business's chance at success.
Customers read reviews. About 90% of all customers take a look at reviews before making decisions on which companies to do business with. These reviews are trusted as much or more than word-of-mouth recommendations by friends and family.
The quality of those reviews matter.
Why are positive reviews so important? Consider these statistics:
Positive feedback in the form of reviews helps companies stand out in searches on Google to the tune of nearly 7% in organic local search weight. In fact, positive sentiment in digital reviews is a ranking factor that can propel your company to the top of search results.
92% of customers are more likely to make a purchase or hire a company after reading positive feedback from other customers.
Businesses with great review profiles on Google tend to make more revenue. For example, an increase of one star in a company's Yelp or Tripadvisor rating translates to about 9% in revenue increases.
Great reviews build consumer trust. Businesses with happy customers earn more, stand out more, and have a better chance of continued success.
Negative Reviews
As you might imagine, negative reviews represent a significant risk for business owners. What are the risks associated with negative feedback? Consider:
Your star ratings may keep customers away. Only 13% of consumers will do business with a company with only 1- or 2-star ratings on popular search platforms like Google or Tripadvisor.
94% of consumers indicate that negative reviews have convinced them to avoid a business entirely.
When only one negative review appears online, businesses risk a loss of 22% of customers. If three or more negative reviews or negative feedback appears in searches, that potential loss jumps to nearly 60%
Every decrease in star rating translates to a 5-9% decrease in revenue. If you started out with five stars and are now at one or two stars, can you afford to miss out on the lost revenue going forward?
In simple terms, and with so much riding on the trust economy, businesses with negative reviews are at risk. With enough negative reviews, your company may not be able to survive.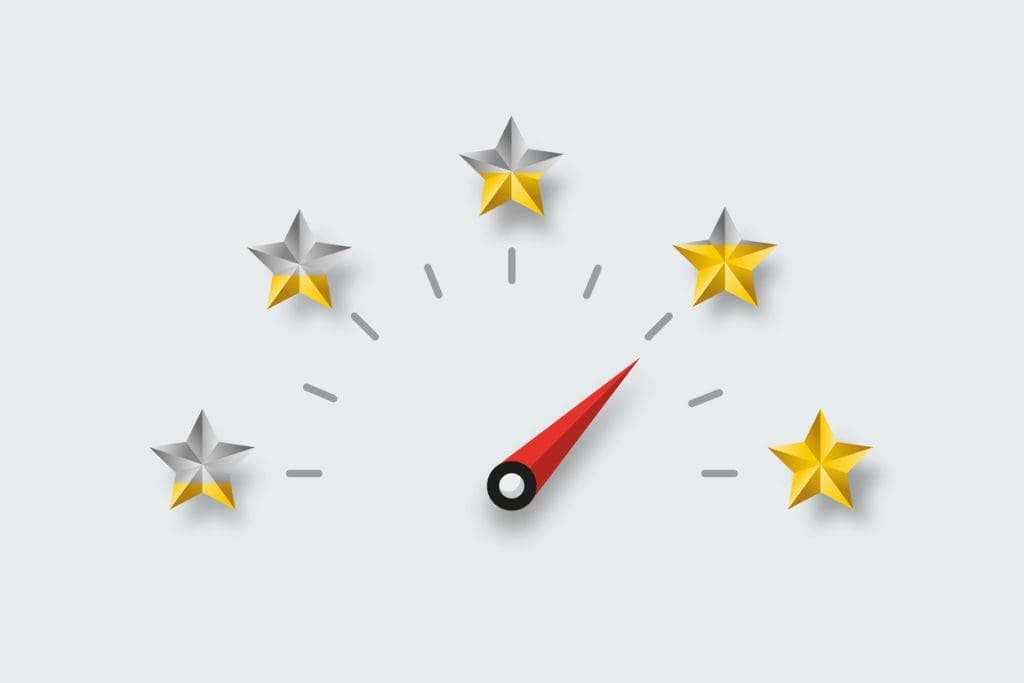 Review Gating 101: What is it and Are There Risks to Using it?
Review gating is the practice of displaying only positive customer feedback on review profiles by cherry picking feedback or encouraging only the satisfied customers to leave positive feedback.
Typically when a company chooses to gate reviews, happy customers are solicited to leave private feedback — allowing the business owner to gain insight into transactions before they can become a public review.
If the feedback is positive, the owner may then selectively solicit positive reviews from customers. While this can improve the average rating of a company that chooses to engage in gated reviews, there are risks involved. The main takeaway is this: Review gating is a shady practice, at best, and is usually considered a form of review fraud.
The Risks Involved in Review Gating
Selectively soliciting reviews — the primary form of Google review gating — violates the guidelines of the Google My Business/Google Business Profile platform. If a company has been found to review gate, it may lose ALL of the reviews it has collected, including the positive ones collected organically by satisfied customers.
Can your company afford to miss out on customer reviews? Getting banned from having reviews displayed on your GBP reduces your online visibility — potentially keeping you from attracting a steady stream of new customers.
Is It Safe to Selectively Solicit Positive Reviews From Customers?
Faced with the potential risks associated with review gating, is the practice worth it?
In simple terms: NO.
Because the Google Business Profile (GBP) platform is so valuable, any violation of its guidelines can not only hurt your reputation but may also keep your company from appearing in Google searches or on Google Maps.
Other sites that host public feedback have similar policies prohibiting review gating. If you run afoul of these third-party review sites, you run the risk of disappearing from search results altogether — hurting your chances of growing your operation.
Can You Discourage or Prohibit Negative Reviews Online?
Great reviews are the lifeblood of the modern business operation. With so much visibility and trust built into the review ecosystem, many business owners may become tempted to artificially "game the system" by hiding each negative experience shared by customers.
As a form of review gating, flagging negative reviews or selectively discouraging the sharing of negative reviews also violates the Google review policy.
Face it: at some point, a customer will have a bad experience, causing them to report this via public review. Negative reviews are all but unavoidable; it is what you do AFTER you've received a negative review that helps protect your reputation and your revenue stream. We'll present a better solution to review gating in a section below.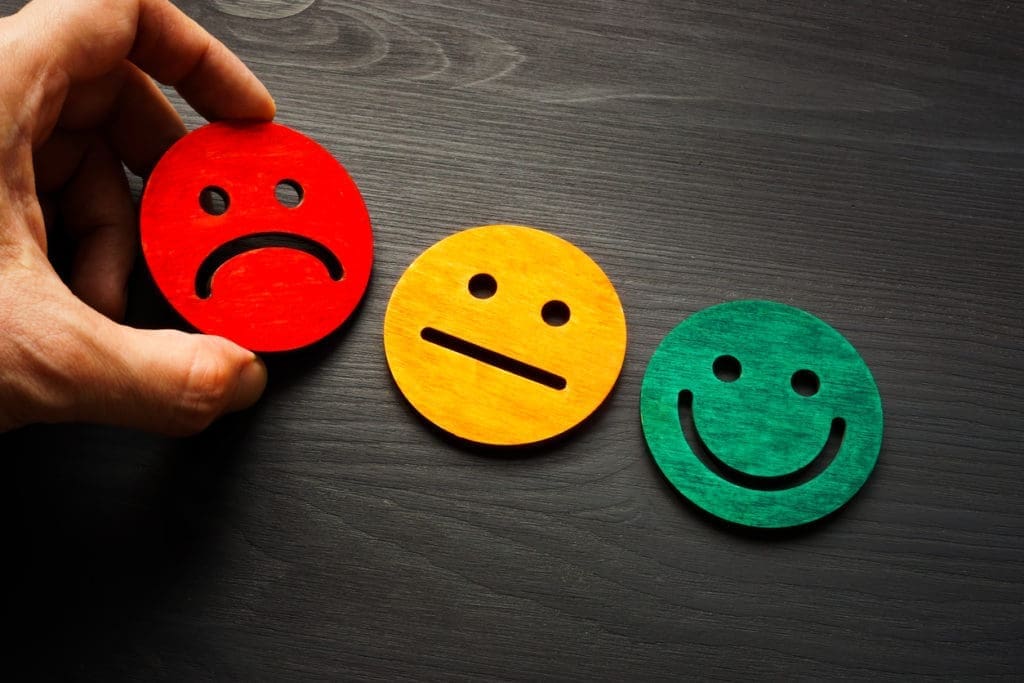 The Federal Trade Commission Weighs in on Review Gating
With review gating becoming a challenge for building and maintaining consumer trust, the U.S. Federal Trade Commission (FTC) issued its own guidelines on the practice:
All genuine reviews must be shared online, including the unflattering ones.
Any relationship between the business and customer leaving a review must be disclosed in a transparent manner. For example, if a business offers compensation for positive reviews, this should be noted.
Company owners must be transparent in how they collect reviews, display reviews, and process these reviews.
Businesses must establish procedures to identify fake reviews. A fake review on Google or on Yelp can damage your rating, and any fake post must be investigated thoroughly.
In 2016, the U.S. Congress passed the Consumer Review Fairness Act, which prohibits business owners from preventing customers from sharing their negative experience or other honest feedback. Violations of the Act can result in steep penalties, including fines.
A Better Solution than Review Gating: Review Management
As we have learned in the sections above, review gating is a risky practice at best and potentially damaging to your online reputation. At worst, this practice can get ALL of your reviews removed from the Google reviews platform — not just the ones that were collected fraudulently.
Thankfully, there is a much better solution than using review gating to improve your review profile artificially. This solution is called review management.
Review management is the process of monitoring online reviews and developing strategies for controlling the digital conversation surrounding your business. This is part of a broader online reputation management campaign, helping you not only stand out in online searches but also to build a strong online presence and customer loyalty.
Review management consists of four components:
Review Generation
In today's digital environment, people are reading reviews before choosing whether or not to do business with your company.
Consumers trust reviews, and the more reviews a business has, the more trust it can create. New customers read reviews before deciding to frequent local businesses; it makes sense to encourage as many more reviews as possible. Review generation is the practice of collecting reviews from consumers using a variety of strategies like internal surveys, point-of-sale questionnaires, and other practices.
The goal is to improve brand awareness and reinforce customer loyalty for your company. Companies that want great reviews have the ability to deliver superior service, which often results in the glowing reviews you need to stand out from your competitors.
Review Responses
Potential customers are more likely to develop trust if they see business owners taking an active role in commenting on customer reviews. As a business owner, you know that consistent messaging and transparency can help improve the customer experience. With a review response strategy in place, you create a consistent voice to allow you to respond quickly to every new review.
It is critical to respond to every review, even the negative reviews that are harming your ratings. By doing so, you're telling others that customer feedback is valued — and after all, even unhappy customers just want to be heard.
Review Removal
No matter how great your products or services are, eventually, you will have to deal with bad reviews. Negative customer feedback is only one way these customer reviews are generated; in other cases, people may write false, misleading, or defamatory reviews without ever visiting your business.
Online reputation management professionals use review management software to identify false and unfavorable reviews. Then, the ORM team works directly with review sites to flag and remove these reviews that are putting your reputation at risk.
Deleting negative reviews or selectively flagging only those reviews that include negative comments is not part of the review management ecosystem. Since both of those practices are discouraged by Google and review sites like Yelp, your ORM team will focus only on reviews that are clearly false or misleading.
Review Monitoring
NetReputation scours millions of web pages and thousands of individual review sites with powerful reputation management software. The goal of review monitoring is to identify reviews that can strengthen or damage your online reputation. It is essential to look at all your reviews, giving you the data you need to develop strategies for managing reviews efficiently and effectively.
Monitoring is a proactive approach to identifying the bad experiences or feedback resulting from failures in service delivery or other issues. In essence, this monitoring serves as a learning tool, helping you to improve the customer service aspects of your business before your average rating suffers from negative reviews posted by dissatisfied customers.
Contact NetReputation Today for Review Management Solutions
Review management is an integral part of the modern business environment. With reputation management software and strategies, our experienced team of professionals can help any business owner build brand awareness, create engagement with new and existing customers, and improve review ratings and profiles.
Ready to learn more about our review management software and monitoring solutions? Call NetReputation today at 844-461-3632 or complete the form below for a free consultation.