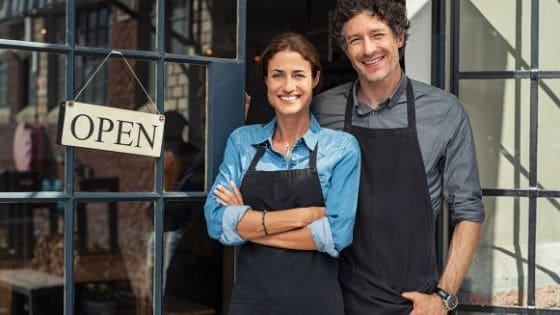 Mistakes small businesses make in online reputation management can cost them their business completely. In today's world, there are few things more important for small businesses than online reputation management (ORM). According to recent data, 97 percent of consumers depend on reviews to make their purchasing decision. Gone are the days when brands could depend on their advertising dollars and friend/family recommendations for success.
We are now in the age of search engines, product reviews, and online reputations. Brand marketers are constantly tasked with educating themselves on what is being said about the brand both on and offline. Each and every day there is something more to learn about reputation management, and luckily it's possible to learn from the many mistakes that are constantly made by small-businesses.
The following are 7 common mistakes that small-businesses often make in managing their online reputations:
#1 – Thinking Their Online Reputation Will Take Care of Itself
The number one mistake that small-businesses (and some mega-brands) make is thinking that their online reputations can take care of themselves. The initial intention to get into business and sculpt a brand, products, and services that make a difference is a beautiful thing.
On paper the brand is going to be an instant hit and its customer base is going to be thankful they have a new solution. This, unfortunately, isn't always the way it goes. Once a customer gets a hold of a product, there are numerous factors that we small business owners can't control.
For example, let's say you've launched a new skincare line online. Ten customers order and eight quickly get their packages. The other two, for some reason beyond your control, get their a few days later than they expected. One customer shrugs off the slower than expected delivery, but the other can't seem to let it go.
They take to your Facebook page and leaves a negative review about it… and in their frustration also mention that your packaging seems a bit cheap. But he or she doesn't stop there…
They take to Instagram, where they have more than 10,000 followers and broadcast a photo of your product, along with their negative comments.
Not only is your customer service being scrutinized, but the quality of your products is also under fire. And if you don't pay attention, you may wake up one day with a huge problem on your hands.
The same is true for service-oriented brands. A single unhappy customer ignored can lead to a lot of lost opportunities.
To overcome this challenge, it's vital that you invest time, effort, and money in regular online reputation management.
In the case of the skincare customer, the best scenario would be to jump right in and respond to their frustrations over the delayed shipping time and the perceived quality issue. Your public response could look something like this:
"We're so sorry that your shipment was delayed. We take pride in our commitment to getting products into the hands of our customers as quickly as possible and are looking into why and how this may have occurred. Also, we take a lot of pride in our packaging and the quality of our products. We thank you for your feedback and will take it into consideration as we progress as a brand."
You can also consider sending the customer a private Facebook message or email offering a discount on a future purchase or another perk for the inconvenience.
The key to your success here is to face criticism and problems head-on — then, deeply consider if fundamental changes in your business model or operations need to be implemented.
Do you need to find a new shipping method, or was it a one-off issue? Is the quality of your product lacking in one way or another? If so, you've got to make the bold decision to make changes or risk your brand potentially falling apart.
If you're looking for some powerful tools for monitoring your online reputation, this article will help.
#2 – Failing to Keep Branding and Outreach Consistent
Brand consistency is vital when building a brand. From your website to your social media pages to your advertisements, it's important to make sure that both visuals and messaging are consistent.
Consumers are extremely savvy in today's world — whether they realize it or not. Every day they are bombarded with brands both online and as they navigate through the physical world. As the day progresses, they are both consciously and subconsciously filtering through the numerous advertising messages they come in contact with.
According to the firm Pardot Research, an organization's "authenticity of content" plays a huge role in whether or not 80 percent of consumers are willing to follow and engage with a brand.
This means that you simply can't fake it. You've got to be consistent in the most authentic manner as possible — both visually and verbally. These mistakes small businesses make may seem minuscule however over the long-term you will see devastating after-effects.
If you have a blog and other outlets for long-form content, make a concrete plan for content distribution and stay consistent. Consider creating a media calendar/library of articles you plan to write and distribute. Once your plan is in place, don't waver from your commitment.
According to recent research, it takes 6 to 8 "touches" for a consumer to make a purchase. These "touches" could come in the form of Facebook advertisements, blog articles, retargeted ads, TV ads, and more.
This means A LOT of work for small businesses and an unwavering commitment to consistency.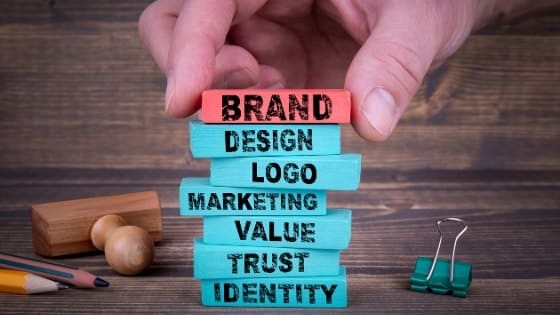 #3 – Combining Both Their Personal Lives and Professional Worlds
As a small-business owner or leader, you walk a fine line. You want to connect deeply with both your customers and potential customers, yet keep a safe distance so that you don't cross lines that could wreak havoc.
In this effort, you have to keep in mind that every action you take online can either boost or harm your brand. In a Harvard Business Review article, it was shared that 64 percent of consumers find sharing values with a company important for building trust.
It's important to think deeply about what this means for your brand — and your brand alone. What values are most important for you to share? How can you best showcase your mission and values?
Some brand leaders have decided to jump into the fray of politics, religion, and other controversial subjects. Sometimes it pays off, but you have to remember that one or more groups will probably feel alienated from your brand.
Are you prepared for this? If you have any doubts, you probably should refrain from mixing your personal beliefs with your business goals. Also, remember that everything you say on social media can and will be used against you. It will never go away. Think twice before posting. One ill-tempered response is one of the most popular mistakes small businesses make in 2019.
#4 – Posting Fake Positive Reviews
According to BrightLocal in a recent survey, more than 90 percent of consumers seek out online reviews before they'll make a purchase. So it's safe to say customer testimonials are like gold.
As the race for customer testimonials and positive feedback continues, even top of brands has been guilty of posting fake positive reviews on Google Reviews, Facebook, and even on their websites.
This is why Google have actually created algorithms and practices to weed out fake reviews — not to mention consumers are increasingly becoming more discerning when reading reviews.
There is nothing that can beat REAL, authentic customer reviews. This means that you need to spend A LOT more time connecting with your customers and giving them a reason to share how excited they are to use your products and services.
#5 – Reacting to Negative Reviews with Aggression
Receiving negative reviews is not fun — sometimes it's downright frustrating and demoralizing. But no matter how much you may disagree with the feedback you've received or how disconnected from reality you may think a consumer is, it's important to take a deep breath and react as kindly as possible.
The best method for combatting smear campaigns by a single customer, or a group of consumers, is to step back and take responsibility. If you have made a mistake, own up to it.
If you have been wrongly accused of something, calmly explain where you are coming from and don't try to change the views of your accusers. You're never going to make everyone happy, but you may be surprised at how creating greater understanding and seeking connection can turn things around. This is one of the most popular mistakes small businesses make nowadays.
#6 – Taking Positive Reviews for Granted
When things are going well, it's easy to go into autopilot and overlook all of the positive feedback your brand is getting. When this happens, you can come across as disconnected and aloof.
For example, say you come out with a groundbreaking new product and thousands of consumers give you congrats. You stand back proudly and give your team members high fives… then go back to work.
What about your customers? Don't you think they'd love a high five as well?!
What if you said thank you and then provided them with an incentive. One that inspires them to share their excitement with friends and family?
This is where amazing things can start to happen… beyond your wildest dreams.
If you make it a priority to stay connected with your customers… through the good and the bad… it can accomplish things that you never expected.
#7 – Creating a Wikipedia Page
While having a Wikipedia page makes sense on several levels, you may open yourself up to more scrutiny than you'd like.
The positives behind having a Wikipedia page are obvious — it will help your backlinking effort and may increase your legitimacy (if it's done well). These things are very important and shouldn't be overlooked.
Where many brands run into issues is when they're struggling with a negative reputation. It isn't uncommon for angry or frustrated consumers to take it out on the brand's Wikipedia page.
Also, Wikipedia's requirements are quite strict. You can't simply create a company or executive page for the sake of creating a page. There needs to be a newsworthy element associated with a brand and/or its founders.
Make sure you're ready for a Wikipedia page. If not, avoid it for now to circumvent mistakes small businesses make each and every day.
How to Monitor for Mistakes Small Businesses Make
The secret to your success begins with strategy and planning. If you haven't taken the plunge into online reputation management, it's a good idea to develop a concrete plan and schedule for staying consistent. You may want to consider the following steps:
Take time to evaluate the current public perception of your brand. Are you getting positive reviews?
Negative reviews? No reviews at all? Google your company, your company leaders,
and your products/services and carefully comb through each page.
Create a spreadsheet that details which sites you show up on, the reviews that customers have created, and more. Create notes that outline the actions you need to take.
Create a plan of action and be as consistent as possible in your online reputation management effort. Dedicate specific blocks of time each day and/or week to and be as proactive as possible. If you aren't regularly receiving reviews from your customer base, ask for them. If you are getting lots of reviews on a daily or weekly basis, interact with your customers and tell them how thankful you are. Work to develop SEO friendly content that can help drive more traffic to your site, create brand awareness, and make you a more trustworthy provider of specific products and services.
Develop guidelines for online reputation management. Outline best practices and rules for your organization. Make it clear how team members should and shouldn't react to negative comments, reviews, and perceptions of your brand. Teach them how to be proactive with positive reviews and feedback.
As you grow, consider bringing on a team member that deals solely with reputation management.  It may take quite some time to get to that point, but doing so can create opportunities to grow in the most organic, authentic way possible.
While there are numerous mistakes you can make in your online reputation pursuits, it is important to focus on the many powerful and good things you can do to endear yourself to your target audience.
It depends on how proactive you want to be in your efforts to connect, inspire, and grow. The more willing you are to take responsibility for your brand and what it stands for, the more likely you will succeed. Hopefully, by now, you have learned the mistakes small businesses make in online reputation management. Furthermore, what you can do to avoid these from happening to you.