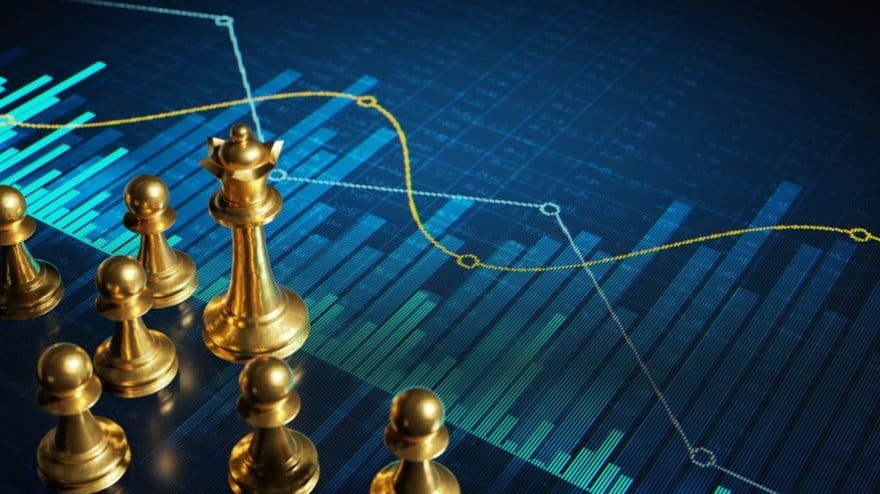 Learn about online reputation management best practices in our definitive guide.
In today's highly-connected digital environment, how you are perceived online can have profound impacts on the behavior of others.
Think about your own habits when using the web to learn about the people and businesses around you. Most likely, you turn to Google or your favorite online search provider and type in a person's name or business name.
Have you been influenced by the information you find in search results? A simple Google search can reveal the details you need to make decisions about the companies you want to do business with or the people you meet online and in person.
Information in search results — both positive and negative — makes up the bulk of your online reputation. Online reputation is defined as "the consensus public perception of an individual or business based on their digital presence."
With online reputation management, you can control your public perception, helping you to achieve your goals even in competitive industries. In the guide below, we will explore online reputation management and the strategies you can use to stand out in the digital environment.
Your Online Reputation: Why Does it Matter?
People often turn to search engines to learn about people and businesses in their area. In fact, as many as 94% of consumers research businesses before making purchasing decisions.
Consumers may also view social media accounts to learn more about a person or business. Social media platforms like Facebook, LinkedIn, Twitter, and YouTube are powerful digital marketing tools, and potential customers use these tools to evaluate the people they meet or the businesses they wish to try.
One factor that determines whether or not a customer will visit your location is your online reputation, or the set of attributes that tell others who you are, what you stand for, and how you can provide the goods and services others want. In simple terms, your brand's online reputation is your company's online image.
If search engine results turn up positive information, such as great ratings on review sites, positive reviews, and positive news coverage, new customers are far more likely to choose your business over your competitors. If negative media coverage, negative comments on social media, or negative feedback from customers appears in search results, your company's online presence can be damaged. This can potentially result in lost sales and an erosion of trust between you and consumers.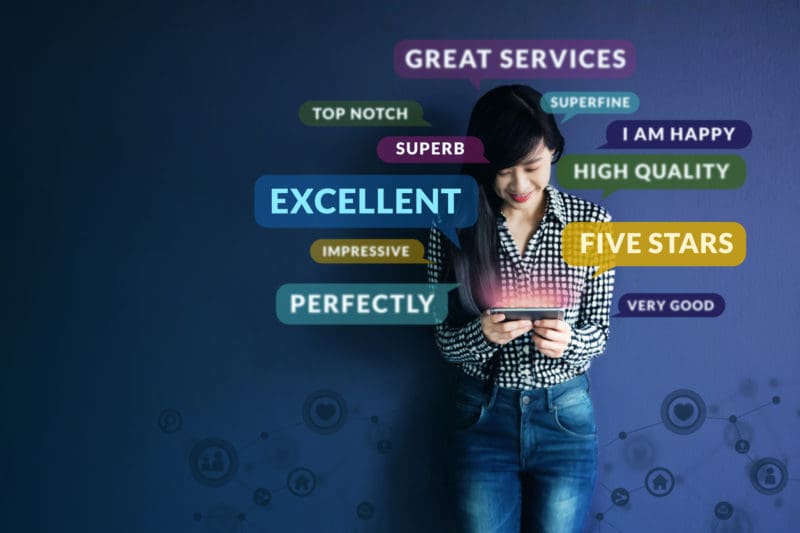 How Can Negative Reviews Damage Your Digital Reputation?
Online reviews are perhaps the biggest influencer in today's digital environment. People read reviews before making decisions; in fact, nearly every consumer uses online media — including reviews on Google and third-party review platforms like Yelp, the Better Business Bureau, and TrustPilot — before deciding whether or not to patronize a business.
In numerous studies, customers typically spend as much as 31% more with business partners that have excellent reviews. Positive online reviews are a form of word-of-mouth digital marketing, and people's perception of your business is dependent on a great review profile.
What about negative reviews? Can they damage your brand's online reputation and convince potential customers to choose your competitors? Consider these sobering statistics:
Only 13% of consumers will consider using a business that has a 1- or 2-star rating.
94% of consumers indicate that negative reviews convinced them to avoid a business altogether.
Businesses risk a loss of as many as 22% of customers when a single negative review is posted online. If three or more negative reviews appear in search results, that potential loss of customers jumps to a staggering 59%.
With these statistics in mind, it is clear that bad reviews can do more than keep customers away — they can also damage your brand reputation and result in a loss of revenue.
What is Online Reputation Management?
Your brand's reputation and brand perception are comprised of thousands of pieces of information on the web. Everything from positive content to brand mentions on social media, a negative comment in online reviews, and negative content in search results has the power to improve — or damage — your company's reputation.
What if you could effectively manage that brand image? Good news: you CAN.
The solution is online reputation management, or ORM. Reputation management professionals use a wide range of tools and strategies to help individuals and business owners stand out in the digital environment. These strategies often include:
Branding
Search engine optimization (SEO)
Social media management
Review management
Business profile creation
Crisis management
Reputation monitoring
Content removal
Public relations
In simple terms, an online reputation management strategy works to shape conversations online through a combination of website creation, content marketing, public relations, and social media activity.
With ORM as part of your overall digital marketing campaign, you can increase sales, appear at the top of search results, and foster trust between you and your customers.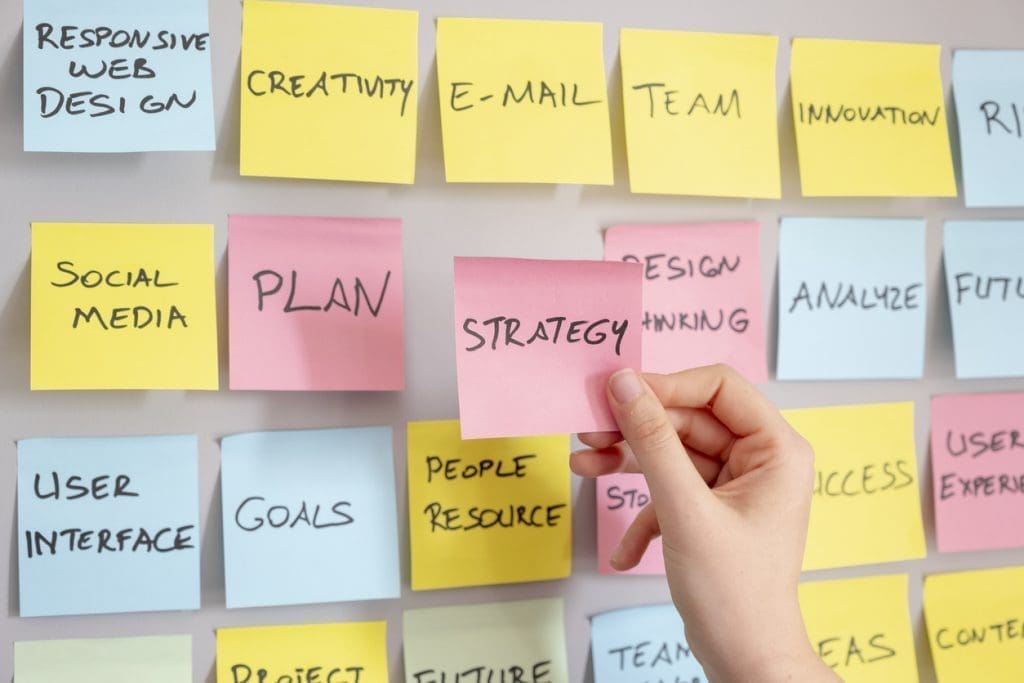 Developing an Online Reputation Management Strategy: Five Steps
Industry leaders like NetReputation have developed best practices for online reputation management. A reputation management strategy consists of five distinct phases:
Reputation Analysis
Every reputation management strategy begins with a detailed analysis of an individual's or business's digital presence. ORM professionals use automated tools, including social media listening and search results analysis, to discover your business name and brand.
Using this information, the next phases of the ORM campaign take shape. Reputation management experts create strategies for content removal, paid media promotion, the targeting of branded keywords, and many other approaches — all designed to establish, build, and protect your online reputation over the long term.
Web Property Development
Your personal or business website is a great start when building a visible digital footprint. This isn't the only tool at your disposal, however.
The next phase of your reputation management strategy is the creation of web properties, including personal blogs, business profiles, social media accounts, Wikipedia pages, and video/image sharing profiles.
Each of these properties is developed with search engine optimization to help Google accurately categorize and index the information you are sharing with others. By improving visibility in search results, your new web properties have the ability to secure top rankings, allowing you to reach more customers than ever before.
Content Creation
Once web properties are created and launched, the next phase of your reputation management strategy is the creation of engaging content. In fact, this is the foundation of robust ORM campaign, with content that provides insights into you, your business, and your products or services.
Your ORM team helps you develop a wide range of content types, including:
Executive biographies
Press releases
Interviews
Thought leadership articles
Social media posts
Blog posts
Slideshows
White papers
News articles
This content helps you market your experience and showcase your brand. This content will then be used in the next phase of the ORM process.
Publishing
As content is developed, a publishing schedule helps you create connections with new consumers while supporting a base of loyal customers. Most businesses benefit from the timely publication of trending, timely content that informs, engages, and entertains.
By keeping your reputation management plan on track, a publishing plan places you at the forefront of search results, helping you stand out even in competitive industry spaces.
Content Promotion
From owned media to paid media and earned media strategies, content promotion puts you in front of the people who matter most: your customers. This promotion works across all marketing channels such as social media, news outlets, and high-value industry blogs and directories.
Essential Online Reputation Management Services
With a myriad of tools and strategies to choose from, the concept of online reputation management can be overwhelming.
To get the most from your ORM strategy, here are the most critical tools for managing your online reputation:
Search Engine Optimization (SEO)
As mentioned earlier, SEO works to improve visibility in search tools like Google. SEO uses an array of on-page and off-page factors to optimize pages for accurate indexing. SEO is valuable, especially for local businesses which may not yet have the digital footprint needed for widespread company name recognition.
Branded searches that direct consumers to your public page are essential. By using SEO, you can increase organic traffic, suppress negative media coverage, and ensure a positive experience when visitors come to your individual or business web properties.
Review Management
People read online reviews before deciding whether or not to visit your business. With review management, you can help to protect your brand reputation.
Review management consists of several steps to track reviews, gain insights into consumer sentiments, and flag bad reviews or negative feedback for removal. The best review management practices incorporate developing a review response strategy. For negative comments — or even every positive review — responding in a transparent and positive manner can help you turn your visitors into paying customers.
Review management can also turn a poor customer experience into a positive one. Responding to reviews shows that you care about customer satisfaction, which often results in more reviews that can improve your business prospects.
Social Media Management
It is no secret that social media has transformed the digital landscape. Today, individuals and businesses gain valuable exposure on social platforms. With social media management and social media monitoring, you can control the digital conversation.
Social media management uses available tools like social ads, content publishing, and engagement initiatives to build a strong and active base of followers. Social media monitoring allows you to react quickly to emerging trends while keeping a close eye on your brand's image.
Reputation Monitoring
n the digital environment, your brand's reputation can open new doors of opportunity or hold you back from achieving success. As a part of brand reputation management, reputation monitoring allows you to spot problems before they can harm your business prospects.
NetReputation's comprehensive reputation monitoring platform tracks all mentions of your brand on social media and across the web, including Twitter, Facebook, Instagram, YouTube, Reddit, news sites, blogs, forums, and more.
To ensure the best coverage possible, we add new social listening sources regularly. And, unlike most online reputation monitoring tools, NetReputation provides you with both real-time and historical data each step of the way.
Contact NetReputation Today
Since 2014, NetReputation has helped thousands of clients with digital presence management, including reputation management, branding, and content removal.
Our comprehensive collection of reputation management solutions is designed to suit the unique needs and goals of each client. These services are not the only aspect that has made us a leader in the online reputation management industry; customer feedback and reviews from satisfied customers illustrate our commitment to producing results for individuals and business owners.
If you're ready to supercharge your online reputation management efforts and gain competitive advantages with a robust and visible brand, contact the professionals at NetReputation today by dialing 844-461-3632 or completing the online form below.