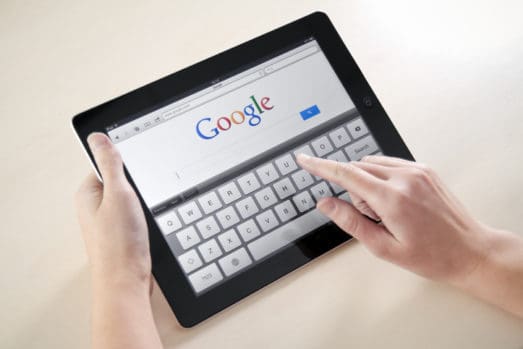 What is the Google Review Takedown Tool? Will it actually remove fake reviews from GMB? Learn how this new process works and what you can do to protect your online brand today. 
Recently, Google announced an all-new review removal tool for reporting fake Google My Business (GMB) reviews and tracking their status through the removal process.
And while it may seem like a relatively small step, the Google Review Takedown Tool represents big news for business owners struggling with a fake online review in local search results. 
Still, there are many questions about how effective this tool really is – including who can use it, what it can remove and how seriously Google takes review removal requests.
So, how does this new tool work? Is it effective? And what can you do if it leaves your brand in the lurch?
Here's the latest on Google's Review Takedown Tool and what to do if (when) it falls short of expectations. 
Google Review Takedown Tool: How It Works
Finding a bad business review on GMB can be devastating for your brand. But with Google's new process, there's at least a glimmer of hope you can remove that comment and retake control over your GMB reviews.
So, how does it work?
To report a fake or negative review with the Google 'Manage Your Reviews' tool:
Log in to your Google My Business account 
Once signed on, head to the Google Help section and follow this link (you may want to bookmark this link for future reviews). 
Select your business and hit 'Continue'
If your company doesn't appear, you may need to contact GMB customer support.
Select 'Report a new review for takedown'
If you want to track a review you reported in the past, choose the 'Check the status of a review I reported previously' option. 
Find the review you want to remove
You'll find a list of all reviews that aren't currently flagged for removal. Carefully go through each review and find the comment you want to remove.
Note: you may only report one review at a time.
Click 'Report a problem'
Once there, Google asks "What's wrong with this review?" and provides a list of reasons to choose from.
These include:
"This review is not relevant to this place." This includes any reviews likely meant for another business.

"Conflict of interest." Reviews posted by current or ex-employees fit this category.

"Offensive or sexually explicit." Reviews with racist or sexual language present clear violations of Google's TOS.

"Privacy concern." Privacy concerns tend to include any comments featuring someone's personal info.

"Legal issue." Any reviews featuring copyright violations may constitute a valid reason for removal.
Consider this list carefully and choose the reason that best fits the review in question.
Wait and see  
After making your selection, you will receive a "Thank you!" message. This is quickly followed by an email confirming your request is under review.
Please note: Google only allows you to report just one fake review at a time. This means you must repeat the process for each review you want to remove.
For better or worse, your request is now in the hands of Google moderators. And once you report that review, you can then use that same Google Review Takedown Tool to monitor its progress.
How To Use Google's 'Manage Your Reviews' Tracking Tool 
Fortunately, tracking Google review removal requests is as easy as reporting a review.
To start, simply:
Log in to your GMB profile account

Go to the Google Help section and click on 'Manage Your Reviews'

Find your business and hit 'Continue.'

Choose 'Check the status of a review I reported previously' and hit 'Continue.'
Google provides a list of all flagged reviews and each one's status in the review assessment process. Your most recent requests will appear at the top.
All recently reported reviews will most likely fall into the 'Decision pending' category. 
How long does it take to remove a Google review?
While the Google review takedown tool states that "Report reviews may take up to 72 hours to be evaluated," the process can sometimes take much longer. In some cases, it may even take weeks or months for Google to make a final decision on your reported review.
The reasons for such delays aren't always obvious. But with the sheer volume of businesses and reviews on GMB, it's likely Google is simply buried in removal requests and hasn't yet caught up.
What happens if Google rejects my takedown request? 
Unfortunately, even a clear review policy violation often isn't enough for Google to remove a reported review. While Google may remove phony reviews here and there, it's generally a hit-or-miss process that leaves many business owners scrambling for answers.
So, what can you do?
1. File an appeal
If Google rejects your initial takedown request, you may appeal that decision. However, you may only appeal one decision at a time. This can be a major hassle for any business with multiple business locations or with multiple reviews in limbo. 
To appeal, visit the 'review removal status' page and select the review decision you want to challenge. 
After clicking 'Continue,' you'll see a message allowing you to "send a one-time escalation for a second assessment." Click on the 'submit an appeal' link and complete the form that pops up.
It's hard to say if you'll have any better luck after Google takes a second look. Still, with a high volume of requests and a general reluctance to remove reviews in the first place, it probably won't make much difference. 
And if the appeal falls short, it may be time to: 
2. Consider online review management
While it's great that Google's Review Takedown Tool makes it easier to report and track fake GMB reviews, actually removing those reviews continues to be a challenge. 
And when those requests hit a brick wall, a customized review management solution is likely your best option. 
With a proven business review management service, you can tackle phony GMB reviews and improve brand ratings across the web.
This not only reduces the impact of bad reviews on your business. It also helps create a positive review presence that grows your bottom line.
With complete, customized review management, you have the power to:
Identify fake reviews on Google and other review platforms fast.
Manage and minimize fake reviews before they hurt your business
Create a review response strategy that improves engagement and reputation
Generate more positive reviews and better ratings on GMB and other major review sites
Build a review presence that reaches more customers and boosts bottom-line revenue
When removal falls short, a comprehensive business review strategy provides the tools and technology to step in and take control of your Google review presence. 
What's so Bad About Fake Reviews?
People read reviews online before making purchasing decisions. These decisions are based on the quality and quantity of reviews on Google as well as numerous third-party sites like TrustPilot, and the Better Business Bureau.
Positive reviews help you grow your business. Negative reviews do the opposite, potentially driving your customers away.
Negative reviews posted by ex-employees, people with too much time on their hands, or even your competitors can damage your reputation, often causing financial losses, not to mention the loss of trust between you and your customers.
Google's fake review removal tool was designed to combat these fake reviews, no matter who posted them or why.
Having trouble with fake GMB reviews?
We're here to help.
With a tailored business review management solution from NetReputation, you can audit, manage and promote Google reviews all from one convenient location. 
And with real-time updates and tracking tools, you can identify and minimize bad reviews fast, ensuring your brand is always at its best on the web.
Want to learn more? Contact our Review Management team or call 844-461-3632 to get your free consultation today!