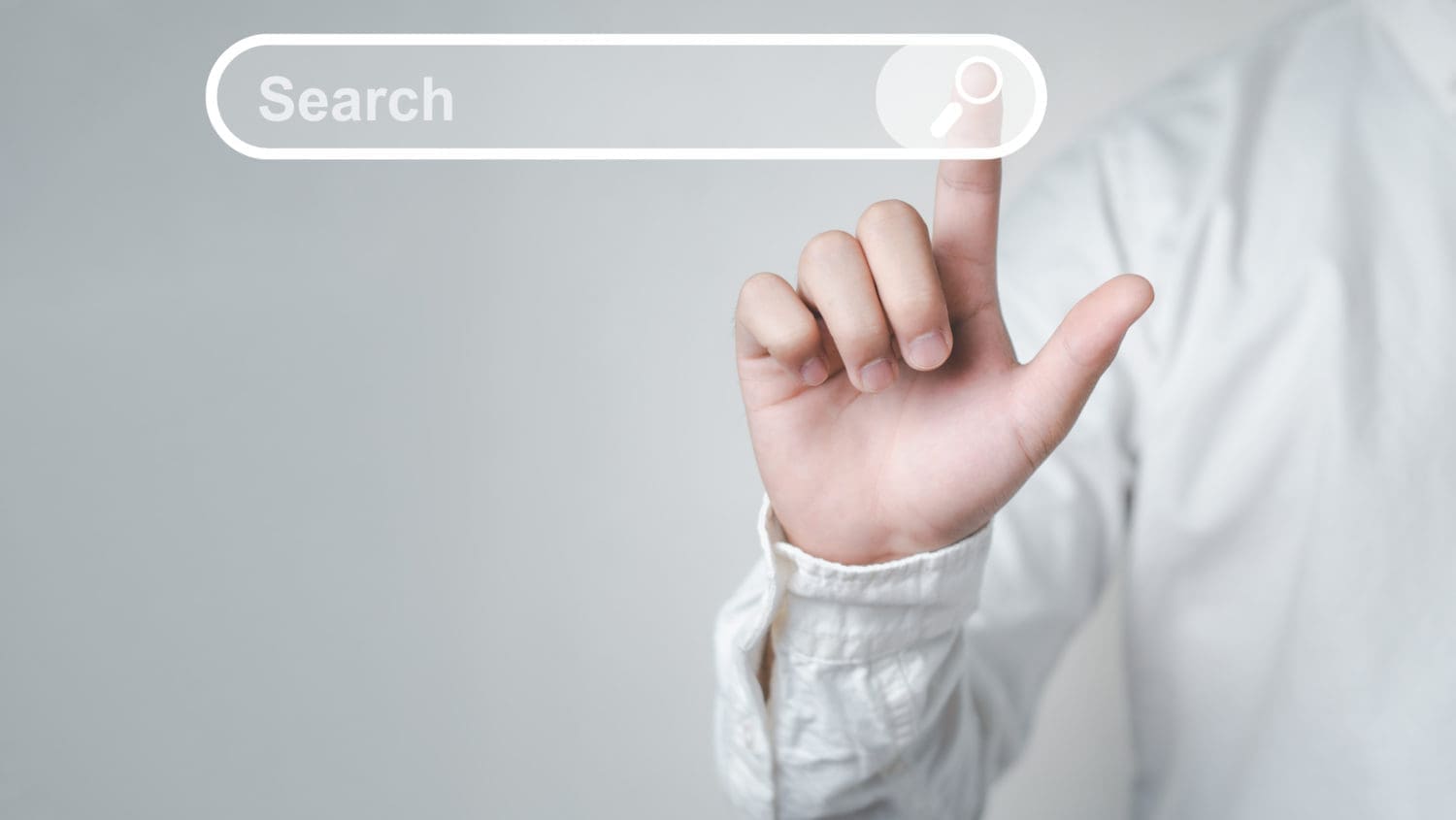 The online reputation management experts at Net Reputation know the best strategies to bury negative search results. Call us today at 844-461-3632 for a free consultation.
Successful digital marketing relies on a lot of factors, including a positive and trustworthy online image. That involves building a stellar brand and knowing how to bury negative search results when needed.
When negative content shows up in Google search results for your business name or even your own name, it can do a lot of damage to your online reputation.
The good news is that it's possible to either remove negative content or bury negative search results with online reputation management strategies. However, you have to know what you're doing so that your efforts pay off — and so they don't make the situation worse.
What Does It Mean to Bury Negative Search Results?
According to Similarweb, 87 billion people visit Google each month. That's a lot of searches! And it's also more than other competing search engines, like Bing, DuckDuckGo and YouTube.
People are looking for information online all the time. On top of that, most of us look at the top results on the search engine results page (SERP) instead of clicking through to more results.
That means that the highest results for a query make the biggest impression. If those results are negative against you or your business, your reputation could be tarnished.
The Algorithm Can Work to Your Advantage
Don't panic just yet.
That same algorithm that ranks negative content highly can be used to bury negative search results and rank positive brand content more prominently.
Over time, negative content can get pushed down so far that it rarely gets seen.
Should You Bury Negative Search Results?
Your online reputation is a powerful thing. Anything you do on the internet can influence your real life, and that goes for both your personal life and your business success.
When there are negative search results impacting your reputation and potential success, knowing how to bury negative search results can be the difference between moving forward and being stuck where you are — or worse, losing what your business has achieved up to this point.
5+ Benefits of a Positive Online Reputation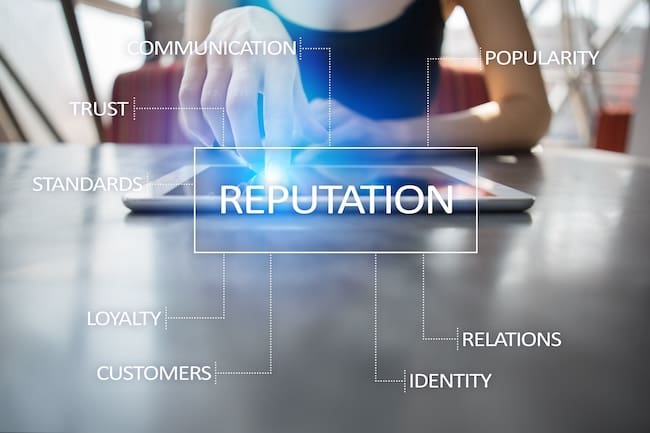 There are so many perks to maintaining a positive online reputation:
Getting more networking and business opportunities.
Having a bigger pool of interested job applicants to choose from when hiring for your business.
Increasing business revenue because customers trust you more.
Establishing yourself as an authority in your nice.
Meeting people for personal reasons, like on a dating site.
Also, if you're not at the stage yet where you run your own business, having a solid online reputation can open doors like getting into college or landing your first job.
6 Steps to Bury Negative Search Results
The best way to bury negative search results and enhance your online reputation is by working with an online reputation management company that specializes in the field.
Whether you decide to go this alone or work with online reputation management experts, these six strategies are commonly used to bury negative search results.
Step 1: Remove Negative Search Results Whenever Possible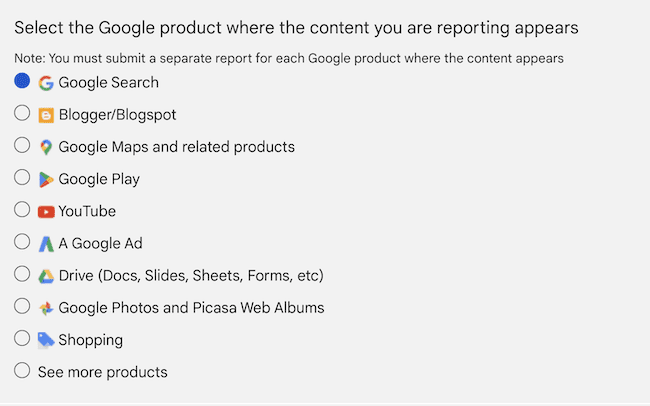 You only have to bury negative search results if you can't have them removed from the SERP altogether. When there's less negative content overall to bury, your job will be much easier. That's why you should start with the step of having the content removed when possible.
Here are a few ways to remove negative search results to improve your online reputation:
Audit your social media sites and remove any content that could be seen as negative. Do the same on any websites you have control over.
Report Google reviews on your Business Profile that violate Google policies.
Ask friends and family members to remove content that could harm your reputation or your business' reputation.
Contact website owners to ask that they remove harmful content they've posted about you or your business.
Submit a request for Google to remove your personal information from search results.
By removing this content, you don't have to worry about burying it. Also, the less negative content there is about you online, the easier it will be to rank positive content highly in search results.
Note that content removal isn't immediate. You'll need to be patient until the content is completely taken down and gone from Google search results. But knowing that it will eventually be gone lets you focus on the other content that you intend to bury.
Step 2: Create New Online Profiles
Now that you've vetted and cleaned up your existing profiles, it's time to consider which ones you might be missing from your portfolio.
Certain websites and social media sites garner higher rankings than others, so it's important to publish on these in order to bury negative search results. Sites that perform well in search results include:
Facebook
Instagram
LinkedIn
Pinterest
Tumblr
When setting up a new profile, fill it out completely, add a profile image and use keywords that you want your personal or business brand associated with. Use positive imagery and wording, and post regularly to keep your account fresh and continually provide Google with new content to rank.
Remember, you don't have to create all of these profiles at the same time. Set one up, post content to it and get on a good routine with it before adding another to the mix.
Over time, it's smart to have profiles on all of the social media platforms where your audience spends time. This is wise for both marketing purposes and to improve your online reputation.
Step 3: Build a Website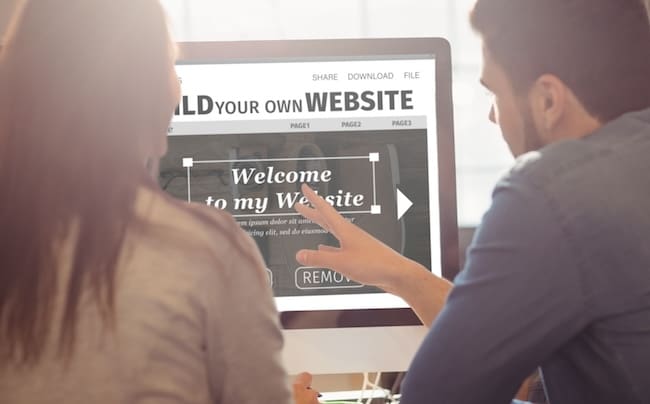 If you don't already have a website, it's time to build one. Whether you have a personal website, business website or one of each will depend on your online reputation goals.
For example, an independent contractor may be able to set up just one website that goes a bit into who they are as a person and the business services they offer. The same goes for a blogger whose personality and interests are their brand.
On the other hand, an entrepreneur who has set up multiple businesses may want a personal website along with professional websites for their companies.
Whatever you choose, having a website is the most direct way to influence your online reputation. It gives you a space to tell the world who you are and what you and/or your company stand for. Plus, you can choose which SEO to include to make it more prevalent in search results.
Step 4: Create New Content
Now that you have outlets for your content — your website and social media platforms — it's time to actually develop that content.
Again, just like having social media profiles and your own website(s) to manage, creating content is another way to bury negative search results with newer, more positive content.
The content you create will be informed by your online brand and reputation goals. For example:
A hobby blogger will blog about their interests and show themselves engaging in their hobby on social media.
A freelancer may write blog posts and post videos that present them as an authority in their field.
The CEO of a company may post content about its latest products or the business changes that have recently been rolled out.
Whatever you decide to write about, aim to publish regularly, at least a few times a week if not every day. Some top content creators will even post multiple times a day. This is when having a publishing schedule comes in handy.
Keep in mind that you'll want to use SEO in your content so that Google ranks it for related search queries.
Step 5: Interlink Your Websites and Profiles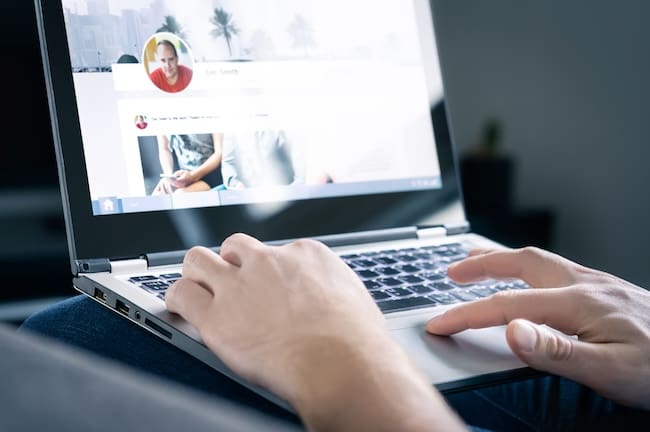 This step is possibly the easiest of all six. Since you already have the websites, profiles and content that can bury negative search results, all you have to do at this stage is interlink them.
Here are a few examples of how to do this:
Use an internal linking tool to easily link related blog posts to one another.
Link from your website to your social media posts and vice versa.
Share social media content from one platform to another. For example, post a YouTube video to Facebook.
Google likes content that has backlinks because it assumes that means others like that content too. In turn, the search engine wants to show that content to searchers because they're bound to find it relevant as well.
Step 6: Send Press Releases
In addition to publishing your own content, it's helpful to have other reputable sources post content with your name and/or business name included. This can go a long way in your efforts to bury negative search results.
Sending press releases to new sources and industry outlets is a good first step to getting coverage from others. Press releases are easy to write because the wording is straightforward, and they present your personal brand or business in a credible way.
You can also contact website owners to see if they'd like you to submit a guest post, team up with influencers on social media, or be a HARO source for the chance of having your insight featured in an article. Ultimately, there are a lot of ways to get earned coverage from third-party sources.
Should You Hire a Professional to Bury Negative Search Results?
It's possible for you to follow the steps above on your own to bury negative search results, but if you don't have the time or dedication to follow through, it may be best to hire an online reputation management company.
In addition to knowing how to bury negative search results, online reputation management companies offer extensive services for both individuals and businesses, such as:
Branding
Content creation
Review management
Search engine optimization
Cleaning up a negative online reputation and burying negative search results is only a small part of the greater online reputation management puzzle. By hiring a reputation consultant, manager or team, you can have every area of your reputation looked after. Plus, you'll get customized guidance so that you can continue building a positive reputation with every online interaction.
Get in Touch With the Team at Net Reputation Today
Net Reputation is the largest online reputation management company in the U.S. We serve both individuals and businesses that need help creating, repairing and maintaining a positive online reputation.
We offer full-scale services that can be customized to your specific needs. Whether you're in the middle of a PR crisis or you're running a new brand that doesn't have much of an online presence, we can help.