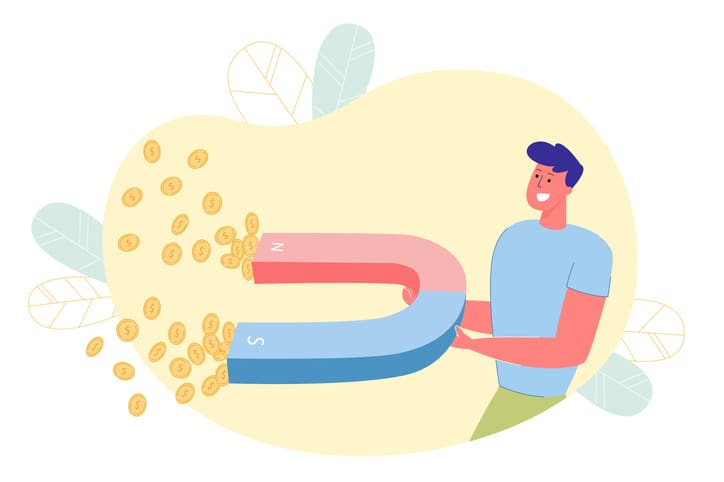 For businesses today the reputation management benefits available are well worth the time, attention, and effort to gain. More importantly, in the social media world we live in, it is essential for the sake of your business.
No business can afford to ignore your online reputation. That is why it's important to work with a quality reputation management service to help you take control of your online reputation.
What is Reputation Management?
Reputation management is a process by which business owners or individuals work to create positive online reputations. For businesses, there are many benefits of investing in your reputation management.
Whether your business is a brick-and-mortar storefront or an online business, reputation management largely occurs online. That is because people go to the Internet to learn about businesses before making buying decisions.
That means that you want people to see positive things about you or your business when they look you up online. One negative review can change the trajectory of your business.
It is important that you take control of your reputation quickly to avoid negativity being the first thing others see about you or your business.
Why is 
Reputation Management Benefits

 for Businesses so Important?

There are many reputation management benefits businesses can enjoy. These benefits can help you grow your business in ways you may have never imagined before.

Today, your online reputation dictates the future of your business. If you have a negative online reputation, your business will stagnate and may even lose customers. If you seek growth for your business, then reputation management is the best path forward.

A bad reputation may have done wonders for Joan Jett back in the 1980s. It offers nothing good for businesses today. In fact, it can be all bad. The better you understand these reputation management benefits, the more great things you can do for your business.
What Types of Businesses Need Reputation Management?
There is no limit to the types of businesses that need to engage in active reputation management activities. The fact is that all businesses need to manage their reputations.
Even small-town mom-and-pop businesses need to manage their reputations. This includes all the following types of businesses and many, many more:
Banks
Dry cleaners
Restaurants
Hotels
Doctors
Dentists
Accountants
Lawyers
Mortgage companies
Skating rinks
Ice cream stands
Construction companies
You name the business, and there is a great case for managing your reputation.
Top 
Reputation Management Benefits

 for Businesses

Perhaps the most important reputation management benefits for businesses is the reclaiming of your online reputation. Many people rely on online reviews and internet searched when making decisions about where they want to do business.

Managing this reputation is important.

In fact, it may be the most important thing you can do for your business. The benefits are many. Those listed below are among the top reputation management benefits businesses can enjoy.
Establish Credibility with Current and Potential Customers
People read online reviews. It's as simple as that. According to a 2021 survey by Bizrate Insights, 91 percent of respondents read at least one review before making decisions about businesses and services.
The same survey went on to reveal that when compared to the following incentives, customers chose high ratings as the most important factor when buying.
Coupons or discount codes
Loyalty programs
Free shopping
What this means for businesses is that your online reputation is more important than you realize.
Fortunately, you no longer need to leave that in the hands of random consumers. Or worse, your competition. In fact, hiring a reputation management service can help you regain control of your reputation and what the world sees about your business online.
For potential customers, you are your online reputation. For that reason alone, it is in your best interest to take charge now. You have the ability to change the narrative.
Increased Profits
Remember the point that was made in the section above about 91 percent of consumers reading reviews before buying. If the reviews for your business are a mixed bag or largely negative, you're leaving a lot of sales on the table.
When you actively manage your business reputation online, the negative information will disappear, allowing you to make more sales and increase your profits.
Increased profits fuel growth for your business. This means you can expand your customer base even further. It also means you can reinvest in your business to create an even more consumer-friendly model of operation.
What business doesn't want to make more money? All you need to do to improve your profit margin is invest in positive reputation management activities.
Growth for Your Business
Growth is a goal that most businesses of all sizes share. Whether you're a mom-and-pop store or a multinational corporation, growth is good.
A negative online reputation can limit your ability to grow and expand your business. The following things are considered negatives when it comes to your online reputation.
Negative customer reviews.
Disgruntled former employees.
Unmanaged social media pages.
Negative reviews across multiple platforms.
Complaints with the Better Business Bureau.
Failing to address negative reviews or complaints about your business.
It isn't always about the negative things people say about your business that customers are most disturbed by. In fact, many customers take a "grain of salt" approach to negative reviews. The problem is when you aren't making any attempt to address the complaints or appease the customer.
If you don't manage your reputation, growth for your business will be limited in a big way.
Top Talent Acquisition
Another way growth will be limited if you do not manage your business reputation involves your employees. Talented employees do not want to work for businesses that have bad reputations. That means good employees will be working on exit plans.
It also means that recruiting top talent will become more difficult.
In other words, it will become more and more difficult to climb out of a negative reputation if you do not have the talented team to help you through the tough times. The sooner you act to improve your reputation, the faster you can enjoy these reputation management benefits and many others.
Having a talented team within your employee pool is important. In fact, it is one of the most important things you can do for the future of your business. Attracting good employees invites favorable reviews and a positive reputation.
In the same way bad employees can hurt your reputation.
Improved Search Engine Rankings
Search engines seek social proof that your business is a good business. They use online reviews when ranking web pages. Negative reviews will push your business website down in the rankings. Positive reviews and a good reputation will help your business move higher in the results.
Because so many people rely on brands like Google, Yahoo!, and Bing when seeking information about businesses, you want to rank well. Ideally, you will rank in the number one or two spot. However, ranking on the first page is a win for many businesses.
A win that isn't possible if your business has a negative reputation or multiple negative reviews. Also, the higher you rank in the search engine results, the more traffic your business will get. Traffic that often results in sales. This is wonderful news for your business.
 Brand Building
Branding in the best of circumstances is difficult. If you're struggling with negative reviews or a poor online reputation, it's even harder. Once your business has a negative reputation, it affects not only potential customers but also begins to erode customer loyalty from your existing customers.
This is bad for business.
With effective reputation management strategies, you can build a positive brand around your business. One that attracts new business. But also, one that encourages customer loyalty from your existing customers.
This helps your business grow stronger and more profitable than ever.
One of the great things about reputation management is that it reduces the impact of negative reviews about your business. While it may not eliminate them altogether, it will make them irrelevant.
This means you can focus on maintaining a good reputation moving forward. It also means you don't have to worry about negative information from the past holding your business back.
We will work with you to analyze your target areas for reputation management and improvement. Then we will develop a plan to flood the internet with positive information and reviews.
Finally, we will work with you to map out a strategy for effective reputation management that works to meet the needs of your business.
Lower Risk of Further Negative Reviews
Perhaps the best thing about rehabilitating your reputation is that it discourages further negative reviews. By changing the narrative about your business to one that is positive, those with negative feelings become less likely to state an opposing opinion publicly.
Those who have positive opinions of your business will become more inclined to post their experiences. It becomes a process that feeds itself with positivity.
The professional team at NetReputation.com understands the challenges of managing your online reputation. We also understand the many reputation management benefits available to you for doing so.
Contact us today online or call 844-461-3632 to learn how we can help.