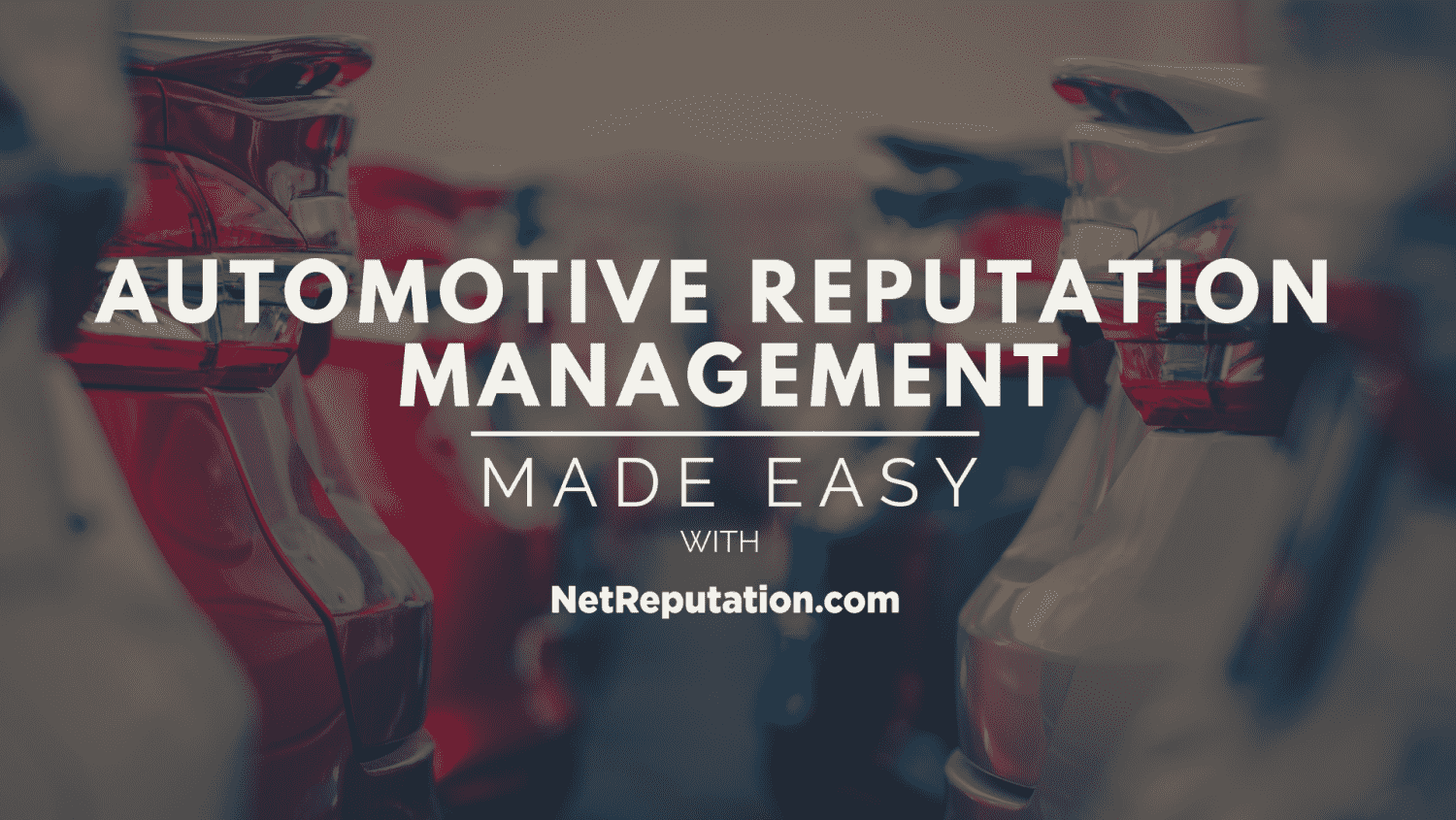 Automotive Reputation Management: Does your automotive dealership have a brand crisis management plan ready? If not, online reputation management is the missing puzzle piece your business needs to operate smoothly. Get rid of negative reviews and increase your overall star reviews. 
The odds are slim to none as consumers already seem to have minimal trust when dealing with dealerships and pushy car salesman. Learn how you can better the reputation management of your automotive dealership.
With the exception of a house, the purchase of a new car may be one of the larger purchases an individual may undergo. The automotive market is gigantic and customers expect a good deal of selection. However, many dealerships find it difficult to convince a potential customer to buy with them since the industry to highly saturated. We see dealerships, new and used cars on almost every corner. What makes them stand out? How do they survive?
If you have ever purchased a car, working with car salesmen can often feel like you're getting your teeth pulled out without novocaine. Even if a customer is getting a great deal there is always a part of them that thinks the salesperson is ripping them off or gouging them to earn a bigger commission check. Convincing a potential car buyer is one of the most daunting tasks if they are already skeptical.
How Positive Reviews Can Keep Car Dealerships Extremely Competitive
However, automotive dealerships will sway customers that they supply reliable and trustworthy vehicles by encouraging customers to read their positive reviews online. Generating business trust is crucial when attempting to convert a cold lead into a warm lead who is potentially ready to buy!
In this digital era, we are starting to see a shift in how these dealerships handle business. Many car lots pride themselves on integrity and customer satisfaction. This is due to the rising concern for consumers seeking positive reviews. 74% of consumers say that positive reviews make them trust a local business more. When it comes to selling cars if your customers can't trust you your dealership is going to fail.
Dealerships ought to monitor these online reviews to confirm they're doing everything in their power to satisfy their customers. Should a dealership receive a negative review, our team can help respond to bad reviews and bury it within search results.
Positive reviews prove to potential car buyers that they'll not be swindled by quick talking automotive salespersons. When it comes to selecting a dealership online it is imperative that you work to generate as many reviews as possible (positive reviews, of course).
Think about it for a minute, if you were shopping on Amazon would you rather purchase from a company with 5-star reviews or 3-stars? Yes, the price points are different here but that only means the buy behaviors can change dramatically if you are suffering from even one negative review online. Car dealerships risk losing an estimated 22% of business when potential customers find bad reviews on the first page of Google. Customers will scour the internet to see if a franchise is reputable, respectable, and honest. Most of these decisions are made before a consumer even steps foot inside a specific dealership.
Dealerships ought to encourage their customers to review their automotive vehicle and experience with the dealership, particularly once the client seems satisfied with their purchase. Many dealerships do this by offering various incentives. This could be as simple as a $50 Amazon gift card or free tire rotations and oil changes for a year.
Happy customers are less prone to review a product than disgruntled customers are. If someone receives poor service they want to tell the entire world.
Reviews Make the World Go Round, Especially For Car Dealerships
Consumers are controlling buying behaviors now more than ever with the help of the internet. Sites like DealerRater.com and Cars.com help a new car buyer locate the dealership most suitable to them within a few seconds after answer some questions.
The sad truth about society is that people only want to tear you down when you mess up, but not vice versa. You could be the cheapest most reliable dealership in your city or state but if your reviews do not showcase this you are losing a substantial amount of business.
Some customers figure they shouldn't glorify a restaurant for good service because that's what they are supposed to deliver. So be conscious of this next time you eat out. Try leaving a positive review, it may make you feel like a better person. One thing is for certain, the restaurant, business, or even car dealership will certainly appreciate it and take notice of your kindness. Who knows, they may offer you a free meal or gift card as a thank you!
Soliciting for online reviews helps to increase dealerships' chances of receiving one. By contacting previous clients you are telling them you value their opinion and would like feedback on how they can improve. Positive reviews and client testimonials can convince the general public that a specific dealership is a perfect option for them. Why? Because they can see first-hand what it was for beneficial for so many other car buyers.
Automotive Reputation Management With Incentives
If you are reaching out to previous customers each month with incentivizing them to leave a review, it is imperative that you routinely monitor your search results. Even though you are attempting to gain positive reviews the adverse effect is also a possibility.
Maybe a client who purchased from you is now having issues with the car and your email reminding them they did not like your business.
Furthermore, it is most necessary to deal with any issues from upset or angry customers. All responses should be conducted promptly and politely in efforts to rectify the situation. How you respond to negative feedback and poor reviews online is seen by future buyers as well. If you respond to a negative post out of anger you will deter new buyers from even considering your dealership as they now view you as hostile and not easy to work with. Consumers want to make the buying process as seamless as possible, dealing with an anger shop owner is the last thing on any buyers' agenda when purchasing a new vehicle.
When an individual is in the market for a new car they will most likely turn first to their friends and family for any recommendations on where they should go. Next, potential shoppers research online before hitting the road in search of a qualified dealership.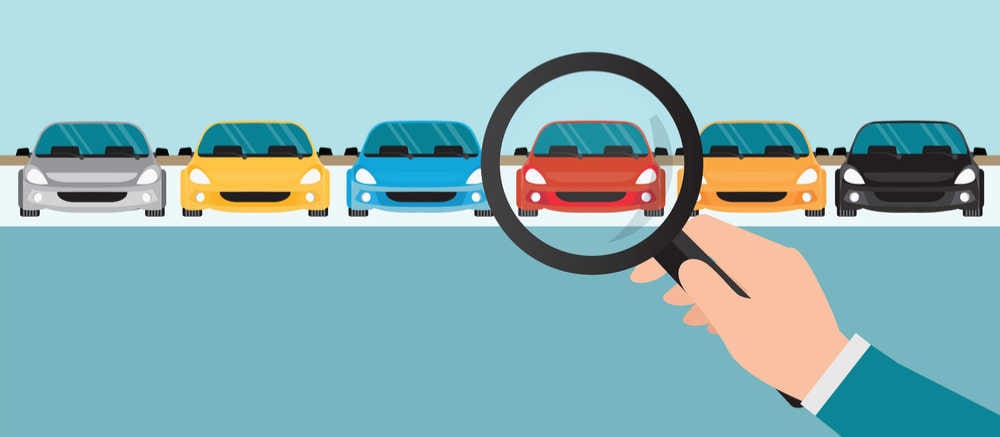 84% of Buyers Trust Online Reviews as Much as a Personal Recommendation.
Most customers do a good deal of comparative research before shopping to replace their current vehicle. Reviews are 90% of their research, as buyers can quickly tell if a dealership is going to be reputable and offer them an honest price without getting greedy.
Potential new car buyers are more likely to purchase a new vehicle from a dealership that has already satisfied the buying needs of numerous past customers. Online reviews help to expand upon business growth by establishing trust between themselves and everyone who walks through their front doors.
Some dealerships nowadays have 24/7 support chats online to answer any questions from potential buyers before they visit their location in person.
In a market where the average customer is mostly distrusting of the professionals every kind of kindness is used as a sales mechanism in order to take the buyer's mind off of spending thousands of dollars to simply making sure they get the best "bang for their buck".
There are many tactics automotive dealerships use. Car salesmen will offer you water or a snack while you wait. This makes you less antsy and more "at home" and comfortable. Online reviews assist the sales process when there is nothing but positive reviews and the good news on the first page of Google.
Improve Your Dealership's Reputation with Custom Follow-Ups
Dealerships should be smart when requesting feedback from a previous buyer. During the sales process, a good salesman should take notes. Such as how the person is feeling (first impression)? What objectives they have? How you helped them overcome those objectives? This way, when a dealership reaches out and requests a review they can personalize the message. This will show higher conversions and more reviews rather than sending spammy emails that say "Hey leave us a review".
When a company takes the time to send a personalized message to a recent buyer, this resonates with that buyer. They will feel more inclined to write a review, even if it is only a few words. Every positive review matters!
Car buyers are making an attempt to conduct inexpensive and honest dealing. Automotive franchises are able to improve their client relations and avoid disconcerting future customers by actively monitoring their search results.
It can be difficult to find a reliable and trustworthy business that can be an even harder task. Through the creation of various review platforms such as KBB's Dealership Review Site. All the way to Google Business Reviews prompted on page one of Google. Consumer feedback is at the end of every buyer's fingertips.
Wrapping Up Reputation Management Automotive Solutions
To learn more about how you can improve the automotive reputation management efforts, feel free to contact us today. All calls receive a FREE CONSULTATION. Generate more reviews. Bury negative feedback and create trust within your community.  Automotive reputation management is a surefire way to set your dealership up for everlasting success. Ensuring a positive brand reputation for your automotive dealership is what separates the industry leaders from the small dealerships barely getting by. Let's get started today, what are you waiting for?