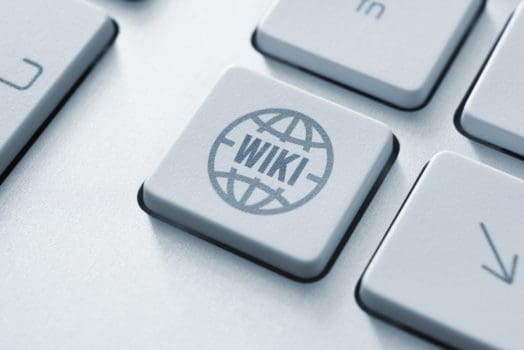 Does your business have a Wikipedia page? Would you like for it to have one? Any company can be listed on the world's most popular encyclopedia, but getting to that point can be complicated. You will discover that the best route to a Wikipedia article is through a Wikipedia page creation service.
With it, you can expand your business's visibility and outreach. You can find new customers and clients, grow your base and generally improve business conditions. But, is it really worth it? Learning a little more about Wikipedia and the process will help you make that decision.
What Is a 
Wikipedia Page Creation Service

?

Wikipedia creation services provide a professional means for creating Wikipedia articles for your brand or business. Have you ever wondered who makes the Wiki pages you have browsed over the years?

Wikipedia has an internal system where verified users create, edit and maintain the articles that are visible to the public. Every article on the site was originally written by one of these verified members, and reaching that status is not entirely easy.

If you want a Wikipedia page for yourself or your business, you need access to a verified Wikipedia editor. Companies that provide a Wikipedia page creation service are verified and qualified to make the page. They create the article so that your business has the listing.
Why Do You Need a Wikipedia Page?
It's nice to know a little more about the Wikipedia process. But do businesses really need a page? And what does a Wiki page do for you?
There are a few answers to these questions, and they revolve around access and visibility.
Wikipedia is one of the most visited websites in the world. Having a page on the site makes it easier for clients or customers to find you and information about your business.
In addition to generating more traffic to your business, a Wikipedia listing is invaluable for search engine optimization (SEO). Your Wikipedia page links back to your business website. In turn, that page directs traffic from Wikipedia directly to your site and raises its value in search results.
In other words, more people find your business website when you have a Wikipedia article too.
Your Wikipedia article also makes information about your business more available. It answers questions people might have and provides value before they even interact with your business directly.
This added value translates to a better brand presence, more customer loyalty and higher sales.
What Makes for a Good Wikipedia Page?
If you're going to pay for Wikipedia creation services, you want to be sure you are getting good value. You achieve this by learning a little more about Wikipedia and what makes a good Wiki page.
Wikipedia is all about objective, accessible information. Your Wikipedia article needs all of the core information for your business. This should include the brand name, logo, address, chief operators (such as the current CEO) and website in an easy-to-find information box.
The page also requires background information pertaining to your business. You want to show visitors how the brand was formed, your purpose and how you operate.
Most importantly, your Wikipedia article needs valuable links. External links point the page back to you and your business, but internal links make the page more popular on the Wikipedia site.
Any time it is relevant, link to another Wikipedia article to improve visibility. This is key to generating better search results through Wikipedia.
Can You Make the Page Yourself?
Technically speaking, you do not need a Wikipedia page creation service to create an article on the site. Anyone may become a Wikipedia editor. And once verified, anyone can create and edit pages.
The problem is that becoming a verified Wikipedia editor is not an easy or short path. It takes a lot of effort and time to master Wikipedia rules and regulations, as well as to be recognized by the Wikipedia community.
You must rise in the ranks enough to be allowed to create new articles that will be properly cataloged and primed for boosting traffic to your business. If you don't have a year or more to spend on mastering Wikipedia editing, you need access to someone with the right credentials.
There is a second issue, and this is the most important: Wikipedia forbids users from creating their own pages. While some businesses can get around this, Wikipedia works hard to prevent conflicts of interest from corrupting its content.
That is why most business owners and operators choose a professional service for Wikipedia management.
What Should You Look for in a Wikipedia Writer?
Like any professional service, finding the right criteria helps to generate great results. Your Wikipedia page creation service provider should live up to your expectations.
For starters, your provider should have verifiable experience. Typically, anyone allowed to create Wikipedia pages will have some experience. But you might as well search for the cream of the crop. Years of experience and thousands of articles form the bare minimum requirements.
Additional valuable expertise includes copyright knowledge, Wikipedia insider knowledge, and a history of success with previous clients.
Assuming your service provider is on the up-and-up, the final two criteria are pricing and inclusion of services. A Wikipedia article is a living thing. It's not good enough to make the article and leave it. Routine maintenance needs to be part of the deal.
Wikipedia is a valuable tool when you leverage it correctly. If you want the best for your business, you'll need an entry on the website. And a Wikipedia page creation service is the best way to get there.
For all of these services and more,  contact NetReputation.com today at 844-461-3632. We'll show you how it all works and get your business supercharged in no time.