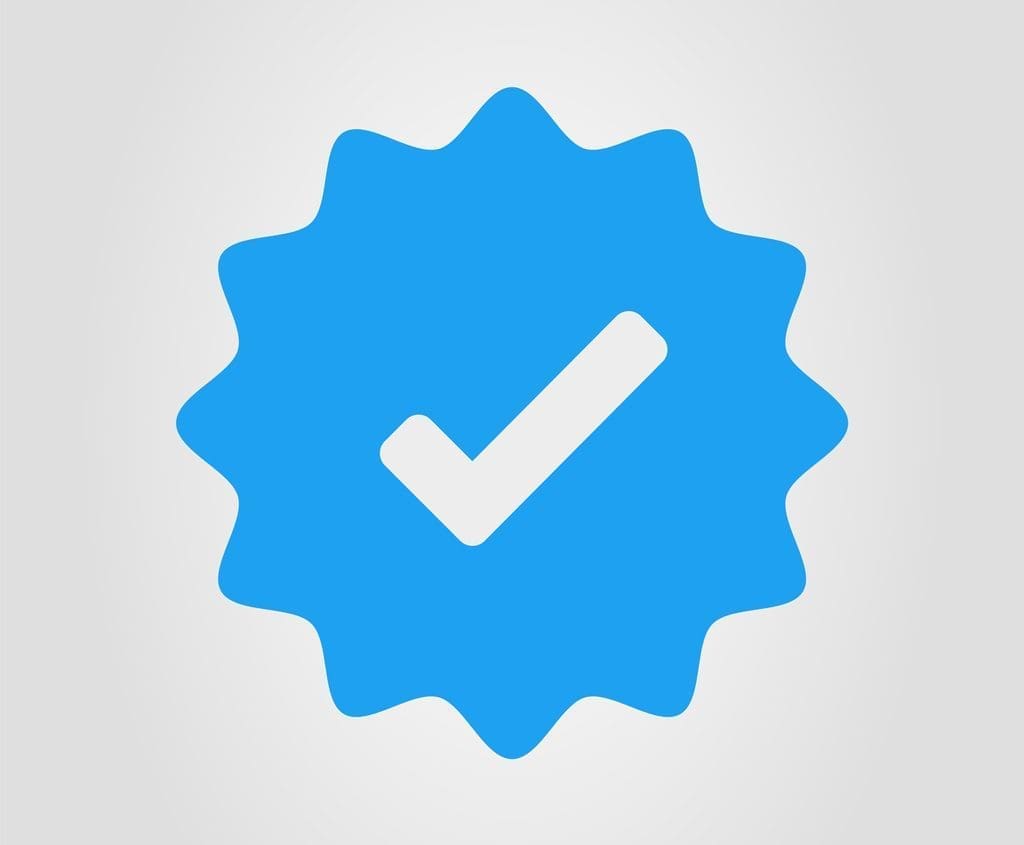 Wondering how to get a blue check on Instagram? You've come to the right place. Read our guide for tips on getting verified on Instagram.
It is no secret that social media accounts have revolutionized the digital marketing landscape. Companies of every size and type use social media tools like a Facebook page, Twitter account, YouTube channel, or Instagram page to connect with others.
For certain companies and high-profile individuals, Instagram has become the "go-to" social platform. Unfortunately, these businesses and individual brands have been spoofed by imposters.
To combat the reputational damage presented by a spoofed Instagram account, the company offers a verification badge. Getting verified on Instagram, however, can be challenging.
In this guide, we will explore Instagram and its verification process, helping you to get the most from your Instagram account.
Request a Free Consultation
Instagram: A Valuable Social Media Channel
Launched in 2010 as a video and photo-sharing social network, Instagram has rapidly become a dominant force among social media sites. In its first month, the site registered over one million Instagram users. Today, Instagram boasts over one billion daily users.
In 2012, Facebook, Inc. purchased the platform. Today, Instagram and Facebook work hand-in-hand as social media channels. In fact, most users of the platforms share content between the two sites seamlessly.
Continual improvements and the introduction of new tools and features — such as Instagram Stories — have allowed users around the world to engage with others. From a business perspective, this reach has made the platform a valuable social media marketing channel.
Having an Instagram presence with a business account is considered an essential component of the modern reputation management strategy. With it, businesses and individuals alike are able to grow their brands and shape public perceptions that influence purchasing decisions.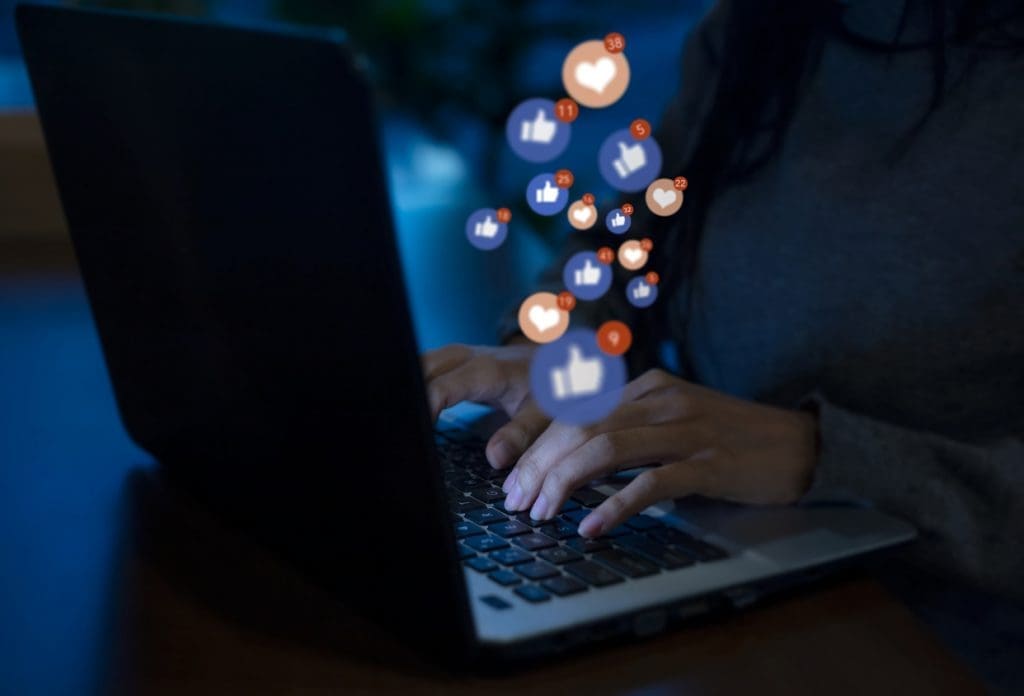 Setting Up an Instagram Account
Setting up an Instagram account is incredibly easy.
First, navigate to the Instagram site or download the Instagram app to your mobile device.
Next, tap "Sign Up with Email or Phone Number" (Android users) or "Create New Account" (iPhone users).
Enter your email address or phone number, then create a username and password for the site.
Complete your Instagram profile, tap "Next", and you're done.
Instagram users who already use Facebook have an even easier time creating an account. Simply tap "Log in With Facebook" and you're ready to go on the platform.
The Blue Checkmark: What it is and How to Get it
When you are on Instagram, take a look at the profiles of your favorite companies and celebrities you follow. Chances are you'll see a blue checkmark next to the person's or company's name.
This blue checkmark is the Instagram account verification badge. In simple terms, when Instagram verification is displayed, this means that the profile has met the platform's guidelines for verification and has been confirmed as being legitimate.
Not every brand has a verification badge. In fact, these blue checkmarks are relatively rare and have become a sort of status symbol for certain users.
The purpose of the verified badge is to signal to users that they are following the right brand or personality. In other words, they are the sign of an authentic account. They were designed to combat the fake accounts and meme accounts that were confusing other users. Even a fan account, meant with good intentions, can derail the brand-building efforts of a company or high-profile celebrity. The verified badge, then, is a good sign you're following the real person or company.
The Power of the Instagram Verification Badge
Instagram doesn't offer special treatment for profiles that have been verified. If a verified brand has a higher engagement, it's not because of the badge; rather, it is a sign that the brand is producing superior Instagram posts with content in photo, text, and video formats.
That being said, there are still certain advantages to having Instagram verification badges displayed on your profile. For one, verified accounts stand out from the pack. Remember that Instagram has millions of individual accounts and over a billion users. Any aspect that can help differentiate you from others is always a benefit.
Additional benefits of verified accounts on Instagram include:
Higher level of trustworthiness
Early access to special features and new tools rolled out by the platform
Ability to attract national press to your profile and profile photo
Ability to connect other social media services, particularly by linking your Facebook and Instagram accounts
Improved brand awareness and brand recognition
That blue checkmark may seem insignificant, but its value goes far beyond its modest appearance. If you are a highly searched-for person or business brand, that Instagram verified badge is your ticket to greater awareness and reach.
Get Verified on Instagram: Step by Step Guide
Now that we've learned about verified Instagram accounts and why the blue checkmark can be so valuable, how does one get verified on Instagram? How can you get the blue checkmark displayed next to your profile photo?
The simple answer is there is no simple answer. While anyone can request verification, Instagram is notoriously stingy about giving them out. In other words, verification is not a certainty.
A Word About Eligibility
To get verified on Instagram and receive your blue checkmark, you must be eligible to receive this recognition. What does that mean?
First, your Instagram account must be in adherence to all of the community guidelines Instagram publishes. You must also agree to and follow Instagram's terms of service.
In addition to following community guidelines, your profile must meet certain criteria:
Is your account authentic, such as representing a real person, a registered business, or a verifiable brand?
Is your profile account unique, meaning that only one account is asking to request verification? There are certain exceptions for accounts, particularly language specific accounts for users in countries outside the United States.
Is your account public? Unfortunately, private accounts are not eligible for Instagram account verification.
Is your profile completely filled out with a profile picture, Instagram bio, and at least one post?
Is your account notable, meaning that is being searched for or is otherwise well-known to Instagram account users? Are you a public figure or a prominent business?
If your account meets these criteria, you are a good candidate for Instagram verification.
It is important to note that you don't have to be famous in order to earn a blue checkmark. You simply have to meet the criteria and demonstrate to Instagram that your account and its content are in the public interest.
Instagram reviews accounts applying for the blue checkmark, but their exact methods are not known outside the company. Only one factor is known: Instagram doesn't care how many followers you have; when they verify general interest accounts, they apply proprietary criteria to ensure that your content is valuable, public, and informative.
Instagram's goal is to feature accounts that are authentic, and the checkmark is their symbol of proof that you are worthy of recognition.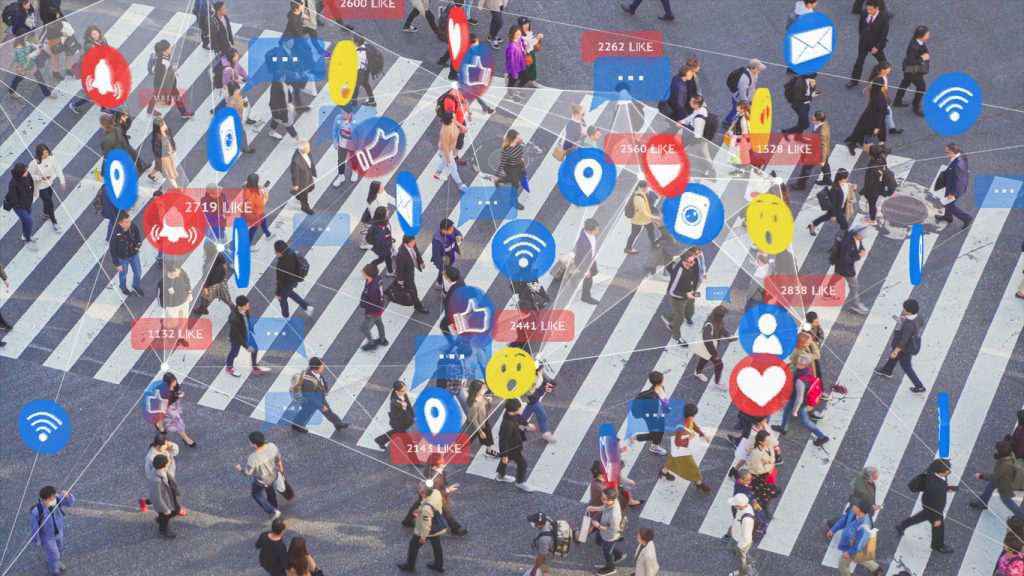 The Verification Process
Now it's time to make that Instagram verification request. Here is the easiest way to get verified on Instagram:
To begin getting Instagram verified, start by navigating to your profile.
Next, click the settings icon in the upper right corner of the screen.
Tap Settings
Tap Account icon from within Settings
Tap Request Verification
Fill out the verification form by adding your legal name, the name you are known for (your "working name"), the category or industry you are in, and other details as required.
You may also need to submit certain legal proof of your identity, such as a photo ID or official business documents like tax forms or utility bills.
Just like that, you've completed the process to get verified on Instagram. Remember, the Instagram verified process isn't foolproof; your verified account isn't guaranteed. However, by following the steps above, you have a much better chance of earning that Instagram blue check.
Tips for Getting Verified on Instagram
Still unsure how to get verified on Instagram? Here are some tips to improve your chances of scoring that blue check:
Be wary of any third-party service that promises to get you a verified badge on your Instagram profile. This is common with followers on your profile, with people claiming to have an insider arrangement with Instagram or other false or misleading information that is claimed to improve your chances.
The only trustworthy service that can be used to improve your social media profiles is an online reputation management services provider like NetReputation, but even this cannot guarantee your verification. Still, it improves the odds dramatically.
Check Instagram for fan accounts or misleading accounts trying to impersonate you or your brand. Users can periodically audit their accounts to help spot imposters.
Boost your followers. Work on producing impactful, engaging content and encourage your followers to share on the platform. This increased social activity will help to improve both your relevance and your visibility — two factors often used to determine eligibility for Instagram verification.
Although you might use other social media profiles, be sure to remove any cross-links pointing to your other profiles. Once you are verified, it is safe to link to your Facebook page; in fact, Instagram actually encourages that linking to reinforce your authenticity.
Have you gotten any press recognition? If so, now is a great time to get verified. When multiple news sources are covering your brand, or you have press releases published to major aggregators, Instagram views this as proof of your authority and trustworthiness. Unfortunately, paid or promotional content does not typically qualify; the news coverage must be organic and tied to an important announcement from your global brand.
Do not break Instagram's rules and be sure your profile meets all community standards and terms. Remember — you are a public figure, and any attempt to violate Instagram's terms can mean the end of your campaign to get verified on the platform.
On social media, is your online reputation management strategy living up to its potential? Are you getting the best possible ROI from it?
The NetReputation team can help you get verified on Instagram, but that's not all. We can assist with engaging with your Instagram followers and followers on other social media channels. Our personal branding services extend your reach, allowing you to build incredible brand awareness.
Our social media reputation management solution services are customized for both small businesses and enterprises, designed to deliver the results you deserve. This solution enhances your online reputation management efforts, allowing you to stand out from your competitors. From social media posts to social media monitoring, our services deliver the results you need to grow your business in the online environment.
If you're ready to supercharge your social media presence and position yourself for success in your industry, contact the reputation management at NetReputation today by dialing 844-461-3632 or by completing the online form below.
Request a Free Consultation