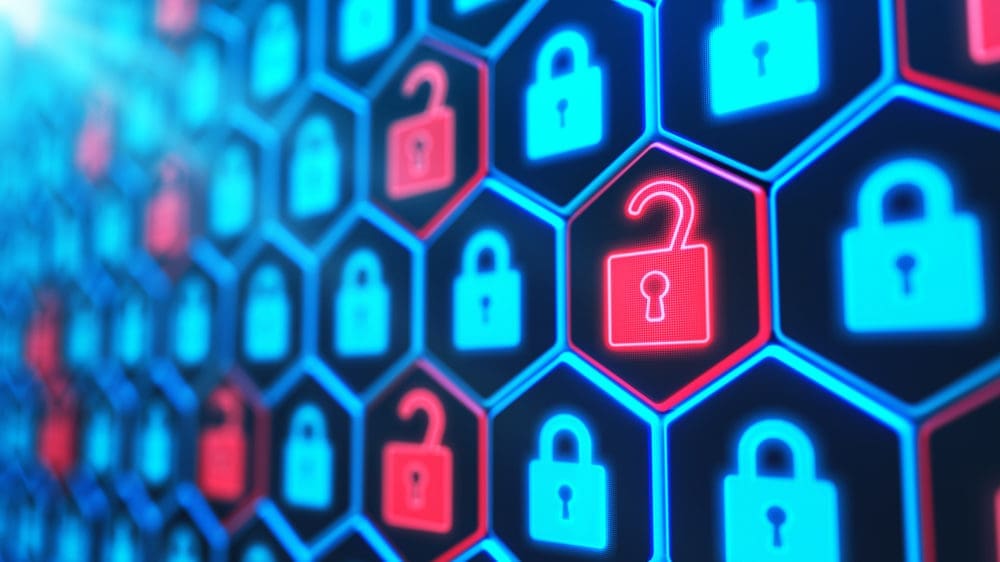 Lifelock Identity Theft Protection promises online privacy. Does it deliver? What is the real Lifelock cost and how can you protect yourself against identity theft?
Identity theft is a growing concern for millions of people around the world. As offices shift to remote work environments and more people complete everyday tasks from their mobile devices, criminals have increased their activities to make identity theft a billion-dollar industry.
Lifelock Identity Theft Protection has set out to provide users with robust protections against identity theft crimes. Is Lifelock really worth it? In this guide, we will explore the role of Lifelock and how you can protect your personal information from identity thieves.
What is Lifelock?
Launched in 2005, Lifelock is a system that is designed to protect people's information against identity theft. The system also incorporates credit monitoring features, alerting users to changes in credit scores which may be indications of fraudulent activity.
Lifelock can be downloaded from the Google Play store. There are currently two versions: a standalone identity theft protection system and one bundled with Norton antivirus software. Simply verify that you're downloading the legitimate app by viewing the Google Play logo.
Identity Theft: A Growing Concern for Consumers
How serious is the problem of identity theft? The statistics are alarming.
According to the Insurance Information Institute (III), almost 50 percent of all Americans experienced some form of financial identity theft in 2020. In that same year, global losses related to identity theft exceeded $712 billion.
2021 was even worse. An estimated 1862 data breaches occurred in 2021, affecting 293 million people. This represents a 68% increase in the total number of reported identity crimes committed in 2020. While the total dollar figure associated with these crimes dropped considerably from the year prior, victims of identity theft experienced $9 billion of losses in the United States alone in 2021.
If these figures aren't enough to illustrate the severity of identity crimes and the need for identity theft protection, consider these statistics compiled in a joint study by IBM Security and the Ponemon Institute:
The average data breach costs $4.24 million globally.
In the United States, the average cost of a data breach jumps to $9.05 million.
Ransomware attacks cost the most, with an average loss of $4.62 million.
Ransomware attacks account for about 25% of all identity theft crimes, followed by attacks on consumer goods and services and telecommunications attacks.
Faced with the onslaught of identity crimes, the need for identity theft protection is more crucial than ever. Is Lifelock the answer to this growing threat?
Social Security Number Alerts and Identity Theft Protection Services
Some of Lifelock's most popular — and useful — features are the Social Security number alerts. The Lifelock system alerts users whenever personal data is used in applications for credit or banking. Personal data monitored by the Lifelock service includes:
Social security number
Name
Birthdate
Physical addresses
The Social Security number alerts come via text, email, phone, or directly from the mobile Lifelock app, depending on how the user has set up notifications. These Social Security number alerts can help people stop a fictitious identity created by criminals from accessing sensitive banking or other financial information.
Identity theft protection services employed by Lifelock use aggressive monitoring to scrutinize social media accounts, financial accounts, and millions of websites where data may be shared as part of the activities of identity thieves.
If users become a victim of identity theft, Lifelock rolls out U.S. based identity restoration specialists to restore your personal privacy. The company may also provide reimbursement for stolen funds up to the limits of the particular plan you're signed up for. If you have been the victim of a stolen identity, you know that personal expense compensation is a valuable feature.
Costs of the Lifelock Services
Lifelock provides several tiers of its trademarked identity theft protection services. Each of these tiers is available in several plans, including:
Individual for one adult
Family for two adults
Family+ for 2 adults and up to five children
Lifelock Standard is the basic plan offered by the company. This plan normally costs $124 per year, but the company periodically offers first-year discounts for signing up. The standard plan includes credit monitoring at one bureau as well as the identity and Social Security number alerts discussed above. The Standard plan also includes $25,000 in stolen funds reimbursement.
Lifelock Advantage is the next tier. The first-year price is $179, but the annual renewal price increases to $239 at the time of this writing. Just like the standard plan, one bureau credit monitoring is included. This plan includes credit reports and credit score on a monthly basis. One other valuable feature is the TransUnion credit file lock to prevent criminals from creating fraudulent credit accounts or banking accounts in your name. The Lifelock Advantage plan means that Lifelock will reimburse funds stolen up to $100,000.
Lifelock Ultimate Plus is the premier tier for the company. Boasting a million dollar protection package for stolen funds reimbursement, the Lifelock Ultimate Plus plan also includes credit features like three bureau annual credit reports and credit score, credit monitoring at all three major credit bureaus, and investment account activity alerts to help protect retirement plans from being fraudulently accessed. The first-year Lifelock Ultimate Plus signup fee is $239 but increases to $339 annually for renewals at the time of this writing.
Each Lifelock services plan will automatically renew at the end of the first year.
Norton 360 with Lifelock: News for Users
In 2017, Lifelock was acquired by Symantec, the parent company of Norton antivirus software products. Now, the company offers Norton 360 with Lifelock as one of its flagship products. All of the basic identity crimes protection features are available bundled with one of the world's most popular computer security suites.
Users of the Norton 360 with Lifelock software suite enjoy benefits like alerts on crimes committed, credit scores provided by the major credit agencies, comprehensive credit monitoring, and an annual credit report. This can be a cost-effective way of protecting your personal information while keeping your computer safe from unauthorized activity.
Norton 360 with Lifelock also includes Norton Secure VPN. If you travel for work or for pleasure, having access to a virtual private network (VPN) can be a great way to protect sensitive information from data breaches.
Controversy Surrounding Lifelock Identity Theft Protection
In Lifelock's first years, the company's cofounder Todd Davis advertised his Social Security number on television and web ads to promote the identity crimes protection services available from Lifelock.
Did the system really work? In the years 2007 and 2008, Davis was the victim of 13 cases of identity theft. This does not bode well for the average Lifelock member.
The rash of identity thefts was not the only controversy surrounding the Lifelock company and its services. In 2009, Experian was awarded a settlement against the company for false fraud alert allegations. In 2015, the U.S. Federal Trade Commission secured a $100 million dollar penalty against the company for false advertising and failed service delivery. $68 million of that penalty was reserved for customers enrolled in a class-action suit against Lifelock.
Does Lifelock Really Work?
Unfortunately, there is no simple answer to this question. Millions of people have successfully used Lifelock to protect their sensitive financial information from theft. The alerts on crimes and credit reports, scores, and data breach notifications all have an important role in helping prevent unauthorized activity on your financial accounts.
If your identity, Social Security number, or other personal details are stolen, can Lifelock really help you? Consider that all the alerts on crimes committed and credit alerts provided by Lifelock or Norton 360 with Lifelock mean that crimes have already happened. In essence, this means that services like those provided by Lifelock are only a retroactive approach, not a proactive one.
Sure, million dollar protection sounds great — until you're the victim of a crime. Personal expense compensation is not the only hardship crime victims face. Getting their personal privacy secure once again and restoring their damaged online reputation are serious considerations that Lifelock services — even the top-tier Ultimate Plus — don't address.
What if you could prevent those crimes from happening in the first place. Isn't that a better solution? In the next section, we illustrate proactive steps you can take to protect yourself and your loved ones from cyber crimes committed in your name.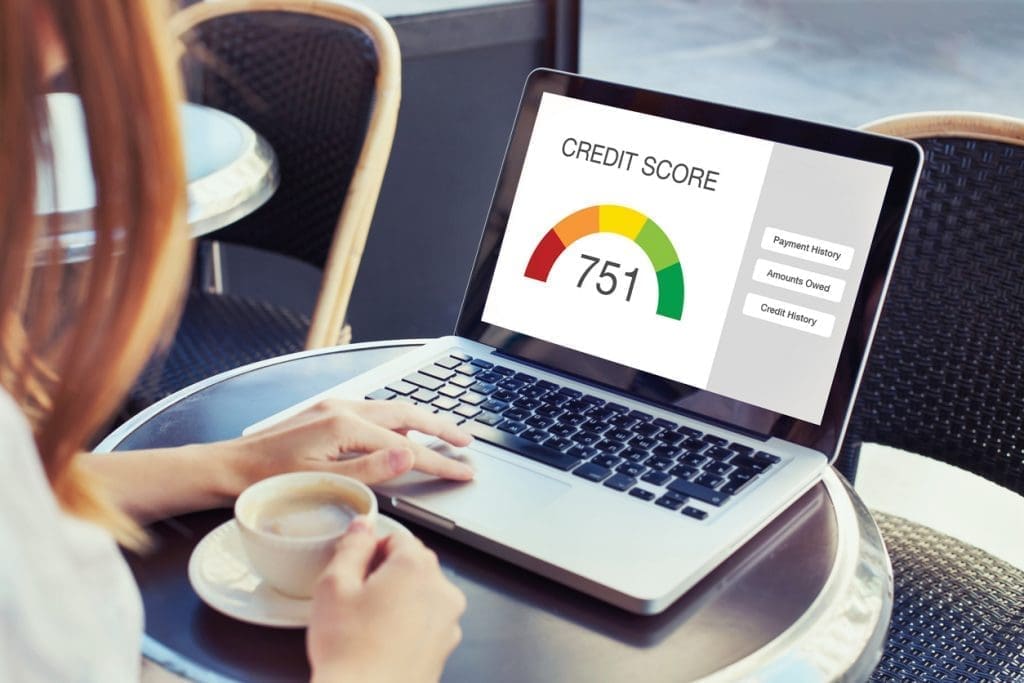 Tips for Protecting Your Personal Information from Data Breaches and Identity Crimes
Believe it or not, it is possible to protect yourself against identity crimes by taking a proactive approach.
Your Credit Score and Credit Monitoring
First, obtain credit reports from the three credit agencies. You may receive credit features from your personal banking company; these features may include annual access to your credit file. Round up your Equifax data, your Transunion credit file, and your Experian report, then carefully review the activity they show. Check each credit file for unauthorized activity. With sufficient credit history information, you should be able to pinpoint any accounts you don't remember opening or closing as well as charges you did not make.
Alerts on crimes committed in your name
Next, sign up for alerts from your financial institutions. Most major banks offer alerts like investment account activity alerts and savings account application alerts. Typically, signing up for these services is easy — try contacting member services to get started. There is often an easy identity verification process you can complete over the phone.
Banking alerts
Review your savings account activity just as you did with your credit reports and scores. Anything that looks out of the ordinary should be pointed out to your bank. In some cases, victims of identity crimes may be eligible for reimbursement for stolen funds. At the very least, your bank can alert the credit agencies, which will then issue a credit lock to protect your information even more.
Information removal
Finally, do what you can to remove your personal information from the web. A content removal team like the professionals at NetReputation can help you opt out of data broker collection, remove personal details from Google searches, and suppress information contained in public records. This is the most effective and proactive way of keeping your sensitive information out of the hands of criminals. Internet privacy is dependent on your ability to control the information available about you in the digital environment.
Call NetReputation Today
Lifelock identity protection and Norton 360 with Lifelock will only protect you so much. When you're ready to take charge of your online identity, NetReputation is the solution.
Whether you've been the victim of an identity crime or simply want to increase the safety and security of your personal information, NetReputation can help. Our content removal team has many years of experience — we've helped thousands of clients since 2014.
To learn more about our wide range of services or to start your free consultation, contact NetReputation by dialing 844-461-3632 or by completing the online form below.