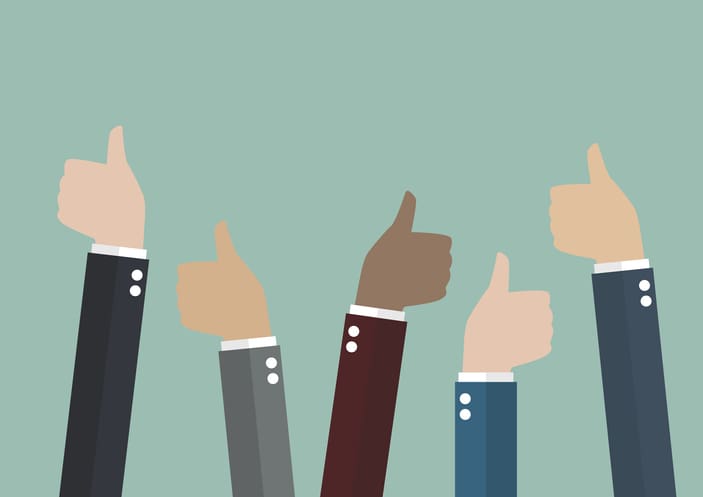 Whether you're operating a middle school charter school or a for-profit university, it's likely that you need better online reputation management for schools.
Reputation management for schools has become critical as more schools have moved to a digital-first arena. It's also essential for people are looking for new and flexible schooling options. With a better reputation, schools are free to pursue better talent, teachers, grants, and more.
But reputation management isn't easy, especially in the digital world.
Why Should Schools Worry About Reputation?
Let's say someone is considering which colleges to apply to.
They search colleges online. But they're not just finding info on academics. Google is also returning information on things like scandal, financial solvency, proper maintenance and even accreditation for certain programs.
People find a lot of information online. And when they find something less than glowing, they are less likely to consider your school.
And that goes for all levels, not just college applicants.
Teachers are less likely to work for schools that have a bad reputation. In turn, this creates an environment where academics suffer.
What's more: Investors and alumni are less likely to spend money at a school with a bad reputation, even if it needs those funds to improve.
And once your school has a negative reputation, it can last for years or even decades.
With half of students in middle and high school now learning online (due to COVID), parents may now be seeking educational opportunities outside their local area.
Private schools and charter schools will need to adapt to this new reality. This means creating a more appealing online image, and investing in new digitally-focused platforms.
And more than ever, you need to know your reputation is critical.
How Can My School Improve Its Reputation?
These days, reputation management for schools takes place online. It's the art of ensuring that people see when searching your school is positive.
And while reputation management for schools isn't a zero-sum game, it's critical to ensure prospects and alums see it in a positive light first.
For the most part, people form their opinions based on the first things they see. In fact, these first impressions are fundamental to success.
What goes into a school's online reputation?
There are multiple elements to reputation. The first is search engine optimization (SEO).
When someone searches your school online, it's essential to make sure negative information doesn't show at the top.
And because you can't delete all online information, online suppression is key. Posting optimized articles, blogs, and press releases helps outrank this information and push bad results out of sight.
You can also improve your image by encouraging positive reviews, responding to negative reviews and engaging with individuals on social media.
What's more: students are more likely to post negative feedback when they feel ignored. Teachers, on the other hand, may post complaints on GlassDoor or Indeed, when they feel underpaid or overworked.
The more positive information that's out there, the more likely it is that negative information will move out of search. Yet, there are challenges.
Negative information about schools often shows up as news articles, such as coverage of incidents on campus. And articles tend to be the most highly promoted content online. This is because they are "newsworthy" and featured on authoritative news sites.
In other words, a sizable, multi-layered online reputation management (ORM) campaign is often needed to improve your school's image.
Where Do You Get Online
Reputation Management for Schools

?

Reputation management for schools is generally offered by reputation management specialists. While a school can try to improve its reputation itself, we don't recommend it.

This is because reputation management is not only time-consuming, but often fairly complex. ORM tends to require in-depth knowledge of online marketing techniques, Google analytics, advertising, and publicity.

What's more: reputation management firms often need to find creative ways to improve your institution's reputation. For example, if there are bad news articles online, the ORM company may suggest a multi-tiered approach that mitigates their impact not possible with basic reputation techniques.

If someone who isn't an expert tries to do reputation management, it can often backfire. It's easy for people to say the wrong thing on social media, and the wrong thing can often go viral. Further, it's very easy to accidentally amplify something you're trying to remove.

Fortunately, finding a quality reputation management solution is as easy as contacting a specialist in reputation management for schools. Much like digital marketing pros, the right ORM firm is skilled, influential, and has the tools to build a reputation management campaign from whole cloth.
What Are Some Examples of Reputation Management for Schools?
You now understand the basics of reputation management. But seeing examples may be a little more helpful when learning the fundamentals of ORM for schools.
Here are some of the most popular techniques for reputation management for schools:
Press releases
Let's say a school has recently come under fire because of a faculty decision. Someone discovers that a teacher doesn't have the credentials they claimed. In such a case, you can post a press release to promote a rigorous new background-check program now in place to ensure they're hiring only the best-of-the-best.
This directly addresses any negative news that might be out there. And over time, it may even outpace that news in Google search.
Blogs and articles
A disgruntled PTA member is blogging about the way your school operates. You may counter this by creating a variety of blogs and articles on your own site. Optimized blogs and articles will rank more highly than the blogger's complaints, pushing those complaints to the bottom of the search engine results.
Social media accounts and engagement
The best way to mitigate negative comments is to avoid them. Through social media, parents, students, and teachers can immediately chat with someone at your organization.
And if they can air their complaints in a private venue, they're more likely to avoid public grievances that can do serious damage to your reputation.
Review responses and generation
Someone posts a negative review of your school on their social profile. To combat this comment, you post a polite, professional response not only addressing the complaint, but also outlining what you're doing to improve the situation and avoid future issues. This helps reassure people that you're managing the problem.
A reputation management professional skilled in review management can help you craft a response strategy. This helps to ensure your school's unique voice is represented. Transparency is key in overcoming unflattering reviews; with a response strategy and the other components of review management, you can help to control the digital narrative and protect your school from reputational harm.
Need help managing your school's online image? We're here to help
As we've shown, reputation management strategies have many moving parts. It isn't enough to be on social media, issue press releases, or write a blog. In fact, most schools need a combination of all of the above, to improve your reputation and reduce the impact of online negativity.
For the most part, people understand that negativity is out there. People will post negative comments about nearly anything. What's more: it's impossible to please everyone 100% of the time.
No one wants to go to a school that isn't best for them. With reputation management, you can show how your school excels and put your best foot forward online.
Want to learn more? Take the next step and dial 844-461-3632 to speak to our Reputation Management team today.