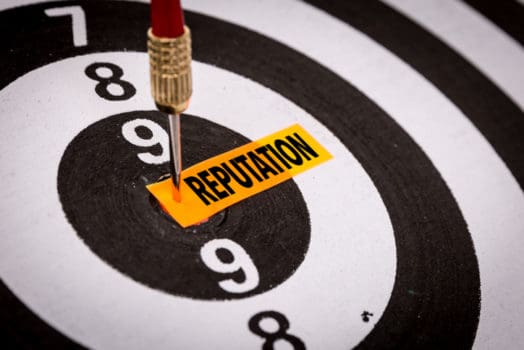 Updated 8/2022
Protect your brand and your career with the top online reputation agency in the business. 
Whether personally or professionally, your online reputation has never been more important.
Recent studies show as many as 90 percent of people research individuals and businesses online. This number climbs to 98 percent among employers, who routinely conduct background checks on new recruits.
How important is online reputation? Very important, it would seem. You may be asking yourself, "What does my online reputation look like?" or "Is my online reputation hurting my business?"
If so, you may also be looking for the top online reputation agency.
At NetReputation, we have unparalleled experience in online reputation management, review management and online monitoring services.
Here, we answer the most frequently asked questions about online reputation agencies. We also provide everything you need to know about managing and defending your digital image.
This includes answering a number of reputation questions, like:
Is my online reputation hurting my business?

What's the difference between a PR company and an online reputation agency?"

How long does it take to change search results?

How much does online reputation management cost?
We'll also show why we're the web's #1 online reputation agency, with over a decade of industry experience and expertise.
An online reputation agency works to improve how the world sees you, your brand or your business online. Reputation management focuses on promoting the positives and driving the negatives out of sight. This includes attempts to attack your character and integrity.
Defamation is often the chief culprit when it comes to a damaged reputation. That's why it's important that your online reputation agency focus both on the basics and attempts to defame your brand.
What are reputation management services?
Reputation management services are designed to protect, defend and define your online reputation.
Online Reputation Management (ORM) involves many phases, including research, development, improvement and monitoring. Each phase is generally centered on content creation, publishing, and promotion. ORM is best when designed and performed by a seasoned online reputation agency.
Reputation management services are routinely used by professionals, business owners, celebrities, politicians and brands around the world. Because every person is different, customized ORM services are designed to meet the specific needs and goals of each client. From social media management to public relations, branding, content removal, and review management, a trusted ORM provider can spell the difference between a great reputation and one that struggles to create connections with the people who matter most: customers searching for you online. 
What does an online reputation agency do?
An online reputation agency is usually your first line of defense when it comes to online threats.
At NetReputation, we offer ORM services that remove online threats, repair your rep and protect your digital image. From legal removals to business listings services, we build the best solution for your personal or business needs online.
As the leading online reputation agency, we also work to defend and define your online image. This includes building custom websites, enhancing social profiles and optimizing existing content for search engine dominance.
How does reputation management work?
Reputation management focuses on how an individual or their business is perceived online. Each ORM strategy revolves around how the individual or business is seen in Google search.
Effective online reputation management strategies also focus on your brand's social media presence. This is because social media can negatively affect your reputation in a big way. In fact, over half of all employers in 2020 eliminated at least one candidate based on negative social activity.
That's why your ORM strategy should address not only what's on Google, but also your brand presence across popular social platforms.
Who needs reputation management services?
Anyone with an online reputation can benefit from reputation management services. This is particularly true when the damage has already been done.
From private individuals to A-list celebrities, more people than ever are turning to online reputation agencies to protect and defend their digital identity.
Is my online reputation hurting my business?
Ask yourself, "What does my online reputation look like?"
The fact is: your business is a reflection of your personal brand. If your personal reputation suffers, chances are good your business suffers too.
So, what happens when your business finds itself in an online crisis?
With the right online reputation agency at your side, you're ready for anything thrown your way.
What's the difference between a PR company and an online reputation agency?
Online reputation agencies are distinct from public relations firms.
PR firms focus mainly on relationships with the media. Reputation agencies, however, focus more on tech-driven solutions designed to improve your digital footprint.
But despite the differences, many top online reputation agencies deal with PR firms on a daily basis.
How long does online reputation management take to work?
In some cases, results are immediate. For instance, NetReputation solutions sometimes deliver positive results in as little as 72 hours.
Yet, most online reputation agency campaigns last anywhere from 3-to-12 months or more, depending on client goals, needs and situation.
How long does it take to change search results?
Can search results really be changed? The short answer is yes.
But how long that takes depends on each client's unique industry, situation and budget. The sooner a campaign starts, the better. Once initiated, it's just a matter of time before the search engines catch up.
Can online reviews be improved, too?
Absolutely! With online reviews such an important part of online commerce, most online reputation agencies now include review management to help improve your online review presence.
As a leader in ORM and review management services, we help clients fix bad reviews and generate more positive feedback on major review platforms.
A recent survey found that businesses with better-than-average review totals earned 50 percent more than their review-deprived competitors. Similarly, those actively managing their reviews reported a significant increase in revenue.
As the stats show, improving and managing your online reviews is key to online success.
How much does online reputation management cost?
Online reputation agency costs depend on a number of factors, including project size, complexity and client needs. ORM service prices also depend on the provider and methods used to monitor and manage online reputation.
For many individuals and businesses, online reputation management is surprisingly affordable. This is especially true when considering the value of what's at stake.
Generally, custom reputation management costs anywhere from a few hundred to several thousand dollars or more.
What's the best online reputation agency?
Are you looking for the top online reputation agency? How do you choose the best? That's ultimately for you to decide.
But as a top-rated ORM firm, we continue to deliver the best reputation management services and solutions in the industry. Through proven methods, unmatched service and the latest in ORM technology, we deliver world-class online reputation management services that get results.
So, what are our clients saying? Well, for a start, we're currently rated 4.9/5 on the leading review website, Trustpilot.
"Growing your personal brand is not easy," says Nathan. "However, it's much simpler when you let NetReputation do it for you, while you focus on whatever it is that you do yourself."
"Brilliant, strategic, and real problem solvers are just some of the terms I'd use to describe the team at NetReputation," says Stanley.
"Using the services offered by NetReputation has been great for our business," says Clara, a small business owner. "We've been with NetReputation for a few years now, and we've had transparent and straightforward communications throughout. They honestly told us how their processes work, and it's paid off for us tremendously!"
Ask yourself:
"Do I want to remove or suppress online libel, defamation, public information, or newspaper articles?"

"Do I need court case or litigation suppression or removal?

"Could my company use brand reputation or online name protection?"

"Do I need to fix existing reputation mistakes, or ensure future protection against online slander?"
If the answer to any of these questions is yes, then ask: "What can an online reputation agency do for me?"
Call us today at 844-461-3632 to learn more.