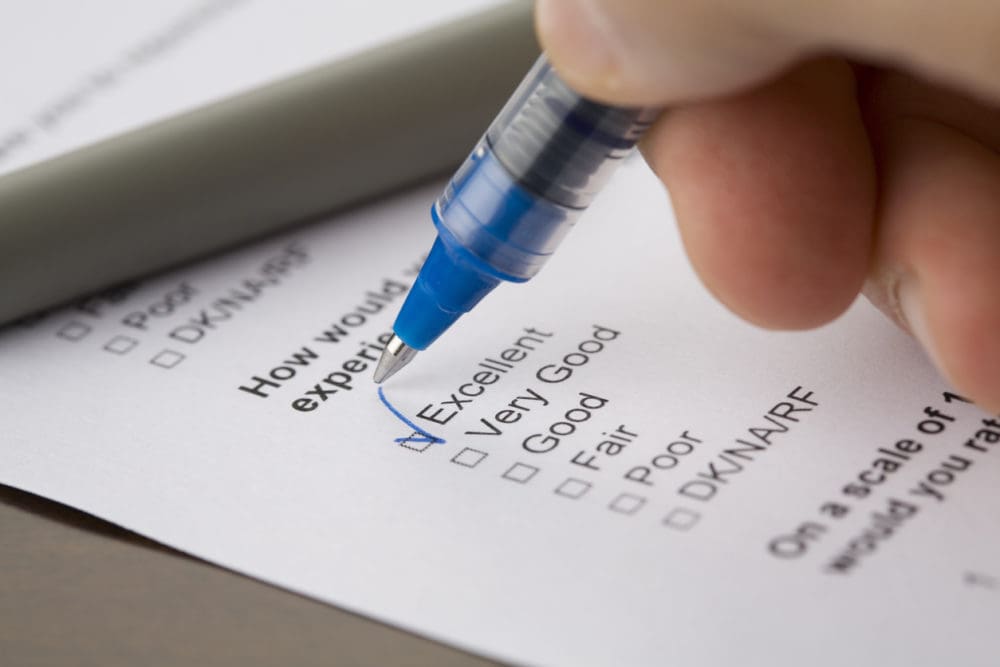 Is NetReputation legit? Learn how the leading online reputation management company provides expert services below.
Online reputation management (ORM) is a proven strategy to build and maintain a visible web presence. Businesses and individuals alike gain valuable benefits from managing their reputations in the digital environment.
NetReputation is known throughout the industry as a leader in helping clients develop and protect a great reputation. We have assisted thousands of clients since 2014 by offering a wide range of services and strategies.
In our guide below, learn what makes us stand out and why so many people and companies have hired NetReputation for their reputation management needs.
Your Online Reputation: Essential Information
What is an online reputation?
Sometimes referred to as an internet reputation or simply "net reputation," this is defined as:
"…the consensus public perception of an individual or business based on their web presence."
Whether you realize it or not, people use search engines every day to learn about others. These people may be searching for businesses in their area or learning about people they meet in person or online. The information in Google searches has a profound effect on how you are perceived.
What information can be found about you in Google search results? Are you or your business seen in a positive light, or are negative reviews and unflattering news articles damaging a favorable perception of you?
Positive information builds a strong and visible online reputation. A positive reputation is a gateway to continued success both on- and offline. Negative information on the internet, by contrast, can keep you from achieving your personal or professional goals.
Factors leading to a positive reputation
In the digital environment, conversations people are having about you can influence your reputation. These can include:
Favorable reviews
Positive mentions on social media platforms like Facebook, Twitter, and LinkedIn
Great customer feedback on the Better Business Bureau (BBB)
Positive news articles
Comments on blogs or forums
Images or photos that show you/your company in a positive light
Each of these pieces of information help to shape the perception of you and your web presence.
Risks that can damage your reputation
Just as good information can help you establish a favorable reputation, negative information influences your perception in the digital environment. This negative information can include:
Negative reviews
Negative feedback from customers
Unflattering news stories
Embarrassing images
Criminal histories, including arrest reports, mugshots, or booking photos
Negative mentions on social media
Every time someone looks for you or your business on Google or other search engines, the information they find builds their perception of you. Whether positive or negative, that perception can be your ticket to success or a roadblock that keeps you from achieving your goals.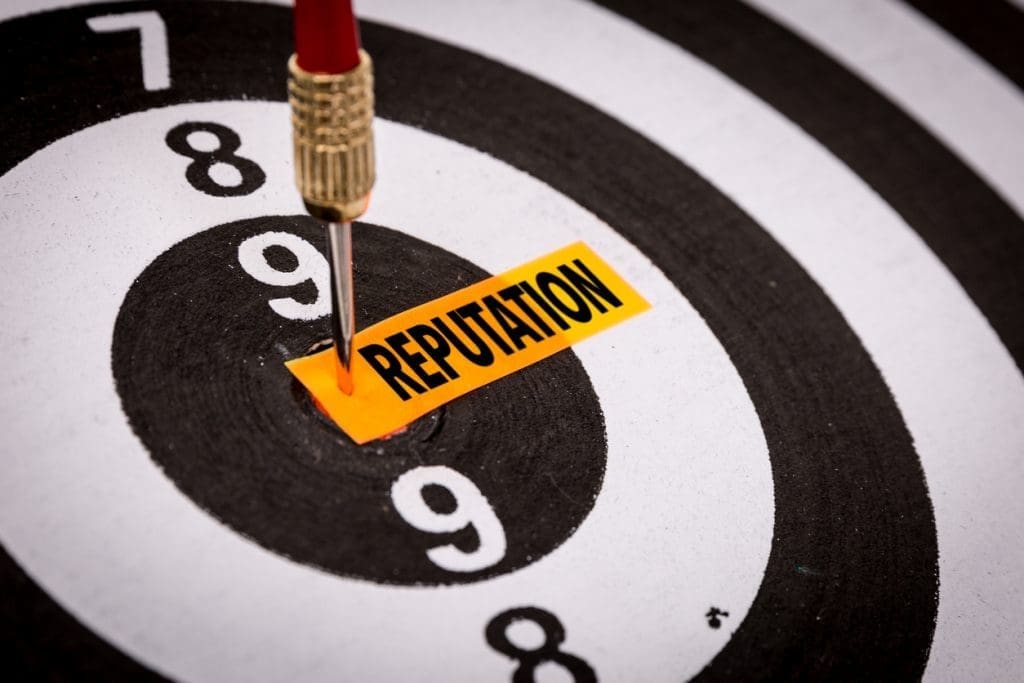 What is Online Reputation Management?
Based on the difference between a positive and negative reputation, ask yourself:
Can you afford to miss out on opportunities because your reputation has been damaged?
If the answer is no, there is a powerful solution at your fingertips. It's known as online reputation management or ORM.
ORM is the process by which you establish, build, and protect your reputation online. ORM is comprised of a range of services, including:
Review management
Social media management
Pay-per-click (PPC) management
Search engine optimization (SEO)
Content removal
Content suppression
Reputation monitoring
Public relations
Crisis management
Google Business Profile/business directory listing services
Branding and brand management
Not every client needs the same service. At Net Reputation, we understand that each client has unique goals, preferences, and outcomes. To provide our customers with industry-leading service, we customize our ORM strategies to fit the specific needs of our clients.
Net Reputation vs. Our Competitors
Over the past decade, the ORM industry has exploded. Hundreds of thousands of customers, including small business owners, large corporations, and individuals recognize that ORM provides powerful tools to build and maintain a strong web presence.
New service providers appear almost weekly, promising fantastic results like first page visibility in search results and greater brand awareness. Unfortunately, many ORM companies offer cookie-cutter or "one size fits all" solutions that may not provide the results clients desire.
Net Reputation set out to do things differently than our competitors. To deliver superior service and results, our team has developed a unique five-step process that includes:
Reputation Analysis
Evaluating your current online reputation by analyzing search results and social media mentions for negative content. This process is known as reputation analysis. We use automated tools to scour thousands of websites, then identify each website where positive or negative information is found.
Armed with these details, our reputation management services team begins to develop a comprehensive strategy to build, preserve, and protect your brand's reputation.
Web Property Development
Developing web properties to establish or expand your digital footprint. Web properties include websites, blogs, social media profiles, Wikipedia pages, and image sharing profiles, among many other options. As a business owner, you know that your website is one of the first visual aspects that potential customers discover; having a professionally-designed website can position you for great visibility and brand awareness online.
Content Creation
Content creation to improve visibility on search engines and to build your brand reputation online. Content is developed with a keen eye toward SEO and is designed to engage, inform, and entertain your online community. The best reputation management firms create positive content in the form of blog posts, social media posts, executive bios, press releases, and interviews. Video content creation has also been shown to have a dramatic impact on public perceptions of you and your company's reputation.
Publishing Content
Content publishing is used to share your information with others. Content is published on a regular schedule to satisfy search algorithms and to improve engagement with your followers in the digital environment. Publishing also increases online traffic to your web properties, further improving visibility to search engines.
Content Promotion
Content promotion to ensure a successful ORM process. The best online reputation management services providers use a range of tools and strategies to promote positive content, including owned, earned, and paid promotional channels. NetReputation has developed exclusive partnerships with major publishers and promoters, helping your individual or business story to stand out from the crowd.
As needed, portions — or the whole process — are repeated until you have a reputation you can be proud of. From custom websites to SEO services, review management, and more, NetReputation is the strategic choice that can help you achieve new levels of success.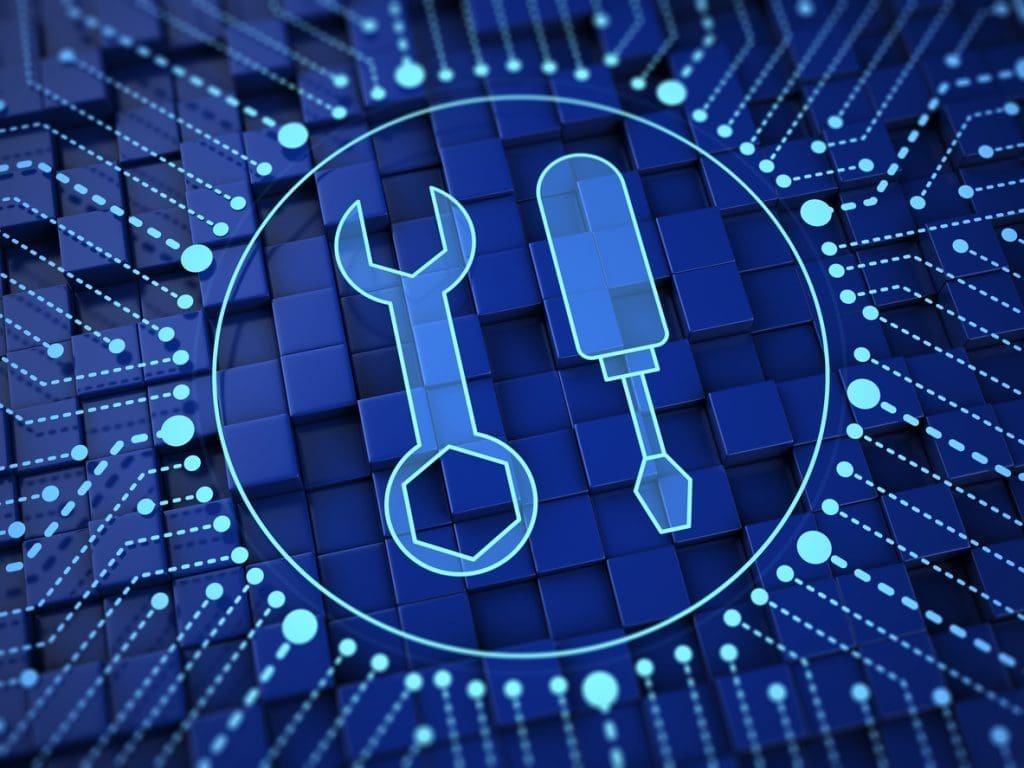 Choosing an Online Reputation Management Company
Every ORM service is different. Choosing the right one for your needs and goals can be challenging.
The best reputation management companies like NetReputation offer customized services to help you establish your online reputation. These same services can also help you grow your digital footprint, repair reputations damaged by negative reviews or negative news, and protect what you've worked so hard to achieve.
Leading ORM service firms – including NetReputation — assign a dedicated reputation manager to each client. This can improve the management process, allowing direct communication between clients and the teams responsible for creating and supporting your business reputation. Your online reputation manager is a vital contributor to the outcome of your campaign.
Finally, reputation monitoring is a valuable service, yet many of the largest ORM firms do not offer such services to their clients. Only a high-quality reputation management service like Net Reputation uses monitoring to monitor brand mentions, identify bad reviews with review monitoring, and spot emerging threats before they can harm your reputation. This is a proactive approach that protects what you've worked so hard to achieve: a great digital reputation.
Check out the reviews posted by customers. Reviews can reveal the strengths and weaknesses of a company. If other customers are saying negative things about the service provider, steer clear: negative reviews indicate that you may be better off finding a different company.
NetReputation reviews show that our customers have been pleased with our work and are happy to share their experiences with others. From personal recommendations to glowing reviews across platforms, NetReputation is a proven leader in the ORM industry.
Frequently Asked Questions
Since we first opened our doors in 2014, NetReputation has assisted thousands of individuals and business clients with their reputation management needs. Over that period, we have received many questions. Here are some of the most common questions:
How much does Net Reputation Cost?
Net Reputation is known for providing a comprehensive ORM plan that is designed for the needs of each client. Our wide range of services may be used individually or combined to produce the desired results.
Reputation management costs vary depending on many factors, including your unique online situation, campaign difficulty, and the services needed to improve your online standing. Anything from monitoring and content removal to long-term suppression, content creation, public relations, and guest posting are often essential elements of ORM and ultimately impact the cost of online repair.
While monitoring and reputation management software companies may promise a cheap and easy way to fix your reputation, they don't include the resources or expertise needed to solve online problems or provide long-term protection. In fact, using such services will likely leave your brand exposed to threats and can even worsen the situation, putting you in a highly vulnerable position that creates more damage to your reputation.
Comprehensive reputation management solutions require the ongoing work of removal and brand-building experts to ensure long-term success. A reputation team has the experience, expertise, and relationships not just to stop threats in their tracks, but to build a brand that offers protection and peace of mind for the foreseeable future.
Can reputation be managed?
In the digital environment, your online reputation tells others who you are and what you stand for. Your reputation is a consensus public perception of you and your brand. This perception CAN be managed with the practice known as online reputation management or ORM.
NetReputation leverages cutting-edge strategies to establish your online reputation, build brand awareness, and repair reputations damaged by negative search results. Our services are designed to help you control the online conversation while positioning you and your company as leaders in your industry.
What does online reputation management include?
Reputation management typically includes a combination of monitoring, negative content removal, search engine suppression, asset creation, and comprehensive link-building techniques on high authority domains to improve your appearance on important search results pages (SERPs). Each strategy depends on the unique situation, needs, and goals of the individual or business at the center of the effort.
While each strategy is unique, standard ORM may involve:
Online analysis and strategy development
Negative content removal
Content suppression (from Page 1 and 2 of Google)
Custom content creation & promotion
Wikipedia page editing and creation
Business listings creation and development
Guest posting strategies
Claiming your Google Knowledge Panel
PPC and Google Ad strategies
Search engine optimization
Profile development
Ongoing monitoring & maintenance
NetReputation offers customized services. We know that each client is different, with unique needs and goals. By tailoring our approach to meet those specific needs, our ORM team stands out in the industry as one that delivers outstanding services — services that produce results.
Why is Google removing my reviews?
Many businesses rely on the Google Business Profile — once known as Google My Business — to generate qualified leads, an essential component of business growth.
One of the features of the business profile is that of Google reviews. If you've ever noticed reviews disappearing from your profile, there may be several factors that contribute to this "disappearing act." These factors include:
Google uses automated tools to identify reviews that may be defamatory, fake, or spam. Unfortunately, this can sometimes result in the deletion of legitimate reviews.
Google may also remove reviews that go against its content policies. This includes illegal content, restricted content, and sexually explicit content.
Any method used to artificially boost your review profile, such as creating fake reviews using impersonation accounts, can result in online reviews being flagged for deletion or removed altogether.
Legitimate ORM companies like NetReputation take review management seriously. Our team helps you generate a review response strategy, creates a system to generate positive reviews organically, and assists with the removal of false, fake, and negative reviews that are hurting your business.
How long does reputation management take?
On average, improving your reputation and getting long-term results takes anywhere from 6 to 12 months, depending on your online situation and needs. While some content removals may take just a few days or weeks, suppressing unwanted search results and building a strong, threat-resistant online presence can sometimes take 1-2 years, if not longer.
Each reputation management campaign is unique and requires a different combination of tactics to ensure success. With varying degrees of difficulty, an evolving set of potential reputational threats, and sometimes unpredictable changes to Google's search algorithm, working with an experienced reputation professional to manage your online presence is your best option.
How long will it take to repair your reputation? Learn what goes into your reputation campaign and what you need to defend and define your brand online.
Is NetReputation a good company?
With a 4.9/5 rating and dozens of employee reviews, NetReputation is known throughout the ORM industry as a great company and a great place to work.
More importantly, the company has helped thousands of business and individual clients take charge of their online reputations since 2014. NetReputation reviews average 4.8 or higher across the most popular review platforms like Google reviews TrustPilot, and the Better Business Bureau (BBB).
Great ratings and positive feedback from clients is only part of the picture; NetReputation has been recognized by leading business publications for its exceptional customer service and selection of customized ORM services.
Contact NetReputation Today
As the premier online reputation specialists, NetReputation has helped thousands of clients establish, build, and protect their brands online. Our reputation management services are designed to stimulate business growth and to create a strong and visible online presence.
So, is NetReputation legit? Don't take our word for it — check out the reviews of our satisfied customers!
Whether you are an individual or business owner, your online reputation matters. Contact Net Reputation today by dialing 844-461-3632 or completing the online form below to speak with a reputation strategist.