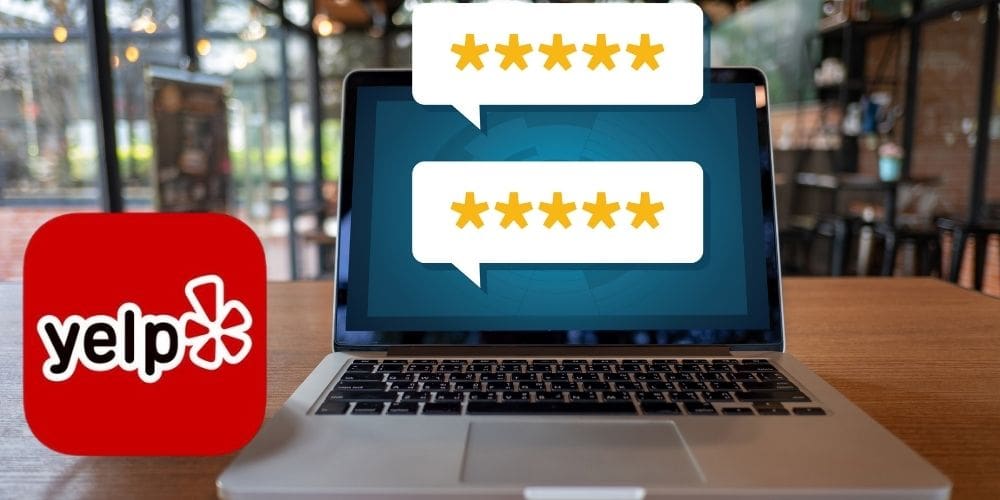 The best way to remove negative Yelp reviews from the web? Contact our Review Management and Removal Team today!
Tired of bad Yelp reviews driving away your customers?
If you're looking for helpful information on how to remove negative Yelp reviews, you're in the right place.
And get ready, because there's a lot to cover.
Today's consumer review sites make it easy to complain about a local company's customer service or unfair prices. As a result, any company is subject to a negative review at any time. 
And the biggest problem with bad reviews is they can harm your brand and bottom line in a big way!
And even though transparency can help with marketing and PR, it can also be a hurdle when dealing with a bad online rating.
Customers check Yelp reviews more than ever
More customers than ever turn to online reviews before visiting a business. This makes it crucial to know how to delete Yelp reviews and handle negative testimonials as quickly as possible.
As you work to keep your reputation intact, there are many sites that should always be on your radar. Google, Facebook, Amazon, Tripadvisor, and of course, Yelp, all feature comments that can provide valuable insight into brand perception. But they can also damage your business.
So let's look at Yelp's review removal guidelines and why every business owner should learn about removing defamatory and fake reviews from Yelp.
Request a Free Consultation
What Are Yelp Reviews And Why You Need To Remove Fake Ones
In order to remove Yelp reviews, you must first know what this review platform is and how it works.
If you ever searched for online reviews on a restaurant, bar or cafe, chances are you stumbled across Yelp. Founded in 2004, Yelp publishes crowd-sourced reviews and ratings about businesses and operates online reservations.
Yelp can be a great way to discover not only new restaurants and bars, but also shops, hairdressers, and spas in your local area. In the last few years, Yelp has earned a lot of members and online recognition.
Yelp works by encouraging people to share their experiences with local businesses with others. Customers can also give places review stars, with 1-star reviews the lowest and 5 stars the highest.
But since we can't have positive experiences all the time, much of what appears on Yelp is highly negative.
That said, what can you do when your Yelp reviews are mostly negative? Or if those complaints are from fake customers or competitors smearing your brand and long-term reputation?
Unfortunately, it's not uncommon for unhappy customers or ex-employees to write malicious reviews online. That's why knowing how to remove negative Yelp reviews is something every business owner should take seriously.
Can You Remove Yelp Reviews Yourself?
Yelp removes certain reviews automatically. For example, fake content or language that violates Yelp's community standards will often be deleted. Unfortunately, many fake reviews also go undetected or somehow fool Yelp's review moderators.
But here's the thing. Although great for customer research, Yelp may also legally store content about your brand for as long as it wants. This means they can also keep fake reviews about your business without much, if any, repercussions.
And, of course, this can be expensive, tiring and many times, useless.
The first step in removing bad Yelp reviews is to report them to Yelp. And if the site listens to your request, this is by far the easiest way to reach your goal.
But if your plea is not answered, you can then reach out to the commenter and ask them to remove the offending comments. The best way is to try to talk to them in person or over the phone and get to see their side of the story too.
Be empathetic, apologize, and find out what caused the problem in the first place. If a customer is honest and right in their complaint, understanding what went wrong can provide valuable insight into your business.
In some cases, you can turn an angry customer into a happy one and a negative review into a positive opportunity.
But if the reviewer refuses to take it down, you may have to pursue other options.
Remove Yelp Reviews With Online Reputation Management
Removing or answering Yelp reviews by yourself can often be frustrating, unsuccessful, and time-consuming.
And when the process gets to be too much, reaching out to an online reputation management business is likely your best course of action.
The most efficient way to delete bad reviews from Yelp and other review sites is through a well-defined brand management plan and focused online reputation management services. 
And with proven suppression and review removal services, you can take control of unwanted Yelp reviews and achieve a higher online reputation score. 
At NetReputation.com, we can help turn your negative Yelp reviews into opportunities for growth and success on the web. With cutting-edge review and reputation management solutions, we work to create a positive, profitable Yelp presence that puts you in the online driver's seat.
Need help removing Yelp reviews and building a better brand online? Our team is here to help.
Contact us today to learn more!
Request a Free Consultation