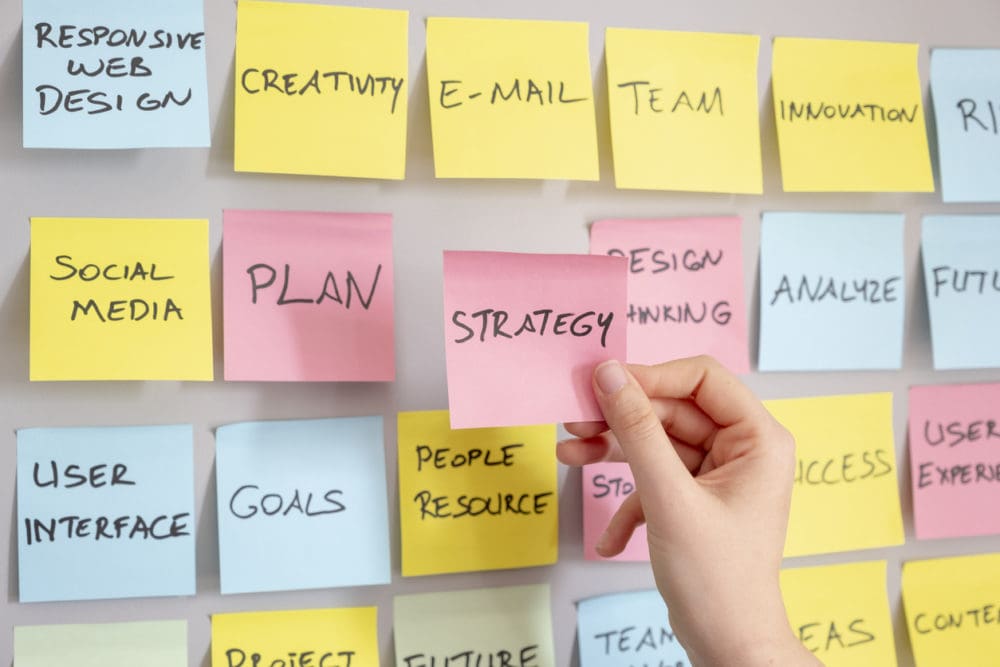 Building a reputation management strategy lays the groundwork for a strong and resilient online reputation.
In the digital space, how you are perceived can have a powerful impact on how others respond to you or your business venture. When people are searching for information about your business using Google search, what results are they finding?
Your brand's online reputation is one of the most valuable assets you have, yet many business owners feel that they are at the mercy of search engines like Google when negative articles and negative reviews appear at the top of search engine results pages.
What if you could take charge of your online reputation? How can online reputation management help you position yourself or your company in a positive light in the digital space?
In this guide, we will explore reputation management and how a management strategy can help create a framework for a strong and secure online reputation.
What is Your Online Reputation?
Whether you realize it or not, people are searching for you online.
Search results on popular search engines like Google are some of the first pieces of information people view when researching others. The quality and quantity of these search results can have profound impacts on how you are perceived.
Online reputation is defined as:
"the consensus public perception of an individual or business based on their online presence."
Your online reputation defines who you are, what you stand for or represent, and what values you contribute.
Your brand reputation is entirely subjective and is based on the information available about you online. If positive news articles, positive reviews, and great customer feedback are at the top of search results, your reputation is likely to be positive.
A positive reputation opens doors to new opportunities while building trust between you and potential customers.
If negative reviews, unflattering images, or embarrassing details on social media are found, your bad reputation can keep you from achieving your goals. A negative reputation can harm your brand online, making it difficult for you to make connections with customers, partners, or new friends.
Why Your Online Reputation Matters
Whether you are an individual or a business owner, your online reputation matters. A positive reputation is your gateway to success in the digital environment.
In today's digital world, people use Google and other popular search tools to learn about others. In fact, as many as 97% of all people read information like online reviews before making purchasing decisions.
With so many people looking for you online, it is clear that your reputation is critical. Still not convinced? Consider these statistics:
91% of people trust online reviews as much or more than personal recommendations.
93% of people say that a brand's reputation positively or negatively influenced purchasing decisions.
A positive reputation based on positive brand mentions, ratings on third-party review sites, and positive online conversations help you stand out in search results. Great reviews gain more weighting in organic local searches — to the tune of 6.5%. While this number seems small, it is a distinct competitive advantage for you over companies that don't have a positive reviews profile.
Positive online reviews are great. They can help you build and reinforce trust between you and your customers by reflecting customer satisfaction.
What about a negative brand image? How can that negative reputation stand in the way of your goals? Consider these alarming statistics:
94% of consumers say that negative reviews have convinced them to stay away from a business entirely.
Businesses risk customer losses of 22% if just one negative review or unflattering mention appears in search. If three or more negative reviews appear, the potential for lost customers jumps to a staggering 59%.
Declining ratings on review sites contribute to lost revenue. A one-star decrease can lead to revenue losses of 5-9%.
In simple terms, your digital reputation can improve the customer journey — or it can stop that journey in its tracks. Can you afford to miss out on new opportunities when you have a bad reputation?
If the answer to that question is no, the solution is online reputation management.
What is Online Reputation Management?
Online reputation management (ORM) is the practice by which an individual or business owner takes charge of public perceptions in the digital environment. It can be seen as a form of digital marketing, providing great visibility in searches, improved brand recognition, and higher levels of trust.
Online reputation management professionals use a wide range of services to help people establish, build, and protect their reputations. These services include:
Content marketing
Public relations
Web property development
Review management
Social media management/social media marketing
Crisis management
Google My Business/Google Business Profile creation and management
Branding and brand reputation management
Online reputation management campaigns are developed to meet the specific needs and goals of each individual or business. For example:
You are applying for a job or a home loan and have negative search results at the top of Google search pages.
You want to grow your business online but have little or no brand visibility.
Your brand's image was damaged by a scandal or crisis.
Your company's reputation has been harmed by allegations of poor customer experience, bad reviews, or unflattering brand sentiment.
In each of these cases, online reputation management services can help you.
Creating an Online Reputation Management Strategy: An Overview
Now that we have a clear understanding of how important your reputation is and how valuable online reputation management can be, it's time to dive deeper into ORM.
Reputation analysis
Developing a strategy begins with a detailed analysis of your current digital footprint. This is a form of online research that provides a close look at what people are saying about you, positive or negative.
ORM professionals use powerful tools to scour the web for online information, including negative content, brand mentions, and social media comments.
The information collected in the analysis shapes the rest of the ORM campaign. From here, reputation management applies several key processes, including:
Web property and content development
Your digital footprint is comprised of the web assets you own or control online. To establish a great reputation — or to reinforce an existing one — ORM teams identify and build a wide range of web properties such as personal/professional websites, blogs, business directory listings, image-sharing profiles, and social media accounts.
Once these properties are built, they are populated with positive content. All content is developed using search engine optimization (SEO) practices to ensure great visibility in online searches. Think of SEO as free publicity, allowing you to stand out from your competitors in the digital environment.
If you already have your own website, ORM professionals can clean up existing online assets to ensure maximum visibility and impact.
Content promotion and public relations
When content is published on a regular schedule, search algorithms are more able to accurately categorize and index the details that make up your digital presence. Content and public relations utilize all digital channels, including social media, blogs, third-party sites, and industry news outlets.
Promotion leverages owned media, earned media, and paid media to help spread the word about you or your business. Each of these media types works to build engagement and trust between you and your target audiences.
Enterprise companies may also benefit from using industry influencers to help shape public perceptions. These influencers can improve your brand perception — which can encourage customers to try out your business.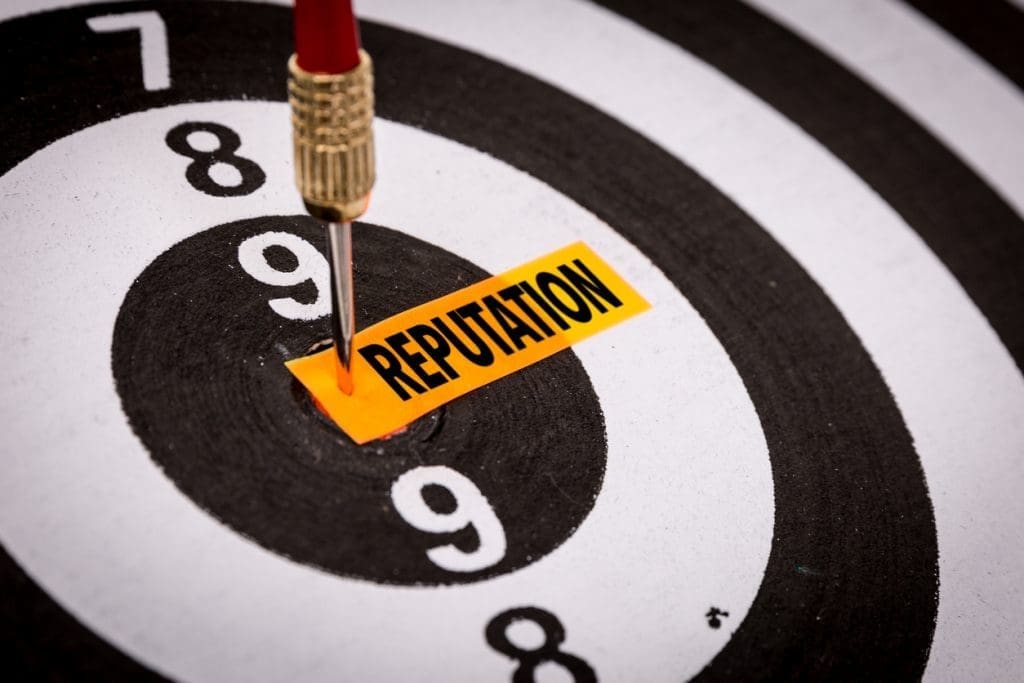 Reputation Management Strategies: Additional Components
The multi-step process to develop a strong online reputation strategy is only part of the broader picture. As ORM professionals work to establish you in the digital environment, the following components can further increase brand awareness and reputation protection.
Search Engine Optimization (SEO)
As mentioned earlier, SEO works to improve visibility in search tools like Google. SEO uses an array of on-page and off-page factors to optimize pages for accurate indexing. SEO is valuable, especially for local businesses which may not yet have the digital footprint needed for widespread company name recognition.
Digital Presence Management
Digital presence management is the process of putting your individual or professional brand in front of the people who matter most: your target market. OPM draws strategies from a variety of digital marketing and reputation management disciplines with the goal of creating powerful brand awareness in the digital environment.
Market Research
Knowing what your competitors are doing can provide you with strategic advantages as you work to build and protect your internet reputation. This market research informs business owners with what works — and what doesn't — allowing you to tailor your strategies to meet emerging opportunities.
Google is a free tool that can be used to gain insights into your competitors. There are also a host of paid tools to use for market analysis and competitor research. The ultimate goal of this research is to identify how you can differentiate yourself from your competition.
Online Reviews Management
People read online reviews before deciding whether or not to visit your business. With review management, you can help to protect your brand reputation.
Review management consists of several steps to track reviews, gain insights into consumer sentiments, and flag negative reviews or negative feedback for removal. The best review management practices incorporate developing a review response strategy. For negative comments — or even every positive review — responding in a transparent and positive manner can help you turn your visitors into loyal customers.
Reputation Monitoring
Online reputations are always at the mercy of negative information appearing in search. Monitoring can help you spot problems before they can harm what you've worked so hard to achieve: a positive and strong digital reputation.
ORM professionals monitor brand mentions, look for instances of your company name or company executives being talked about, and scour the web for details that can help or harm your reputation. Monitoring is an ongoing process that can protect you from emerging threats to your internet reputation.
Your Social Media Presence can Influence Your Online Reputation
Social media has taken the world by storm. First used to stay in touch with friends and family, social platforms like Facebook, LinkedIn, Twitter, and YouTube have become powerful marketplaces, giving business owners new access to potential clients.
Every profile you create on social media channels is considered "owned media", giving you impressive control over the stories and information you share with your followers.
By monitoring social media and by using social media ads to your advantage, you are able to capture new segments of your market. Businesses that don't leverage the power of social channels may be missing out on a chance to expand their operations and revenue. Today, social tools are an integral part of brand reputation management.
Social ads are a form of paid media that can be easily shared, retweeted, or liked by others. Every social interaction generates so-called "social signals", which search tools like Google interpret as positive indications of your value, relevance, and authority in your industry niche.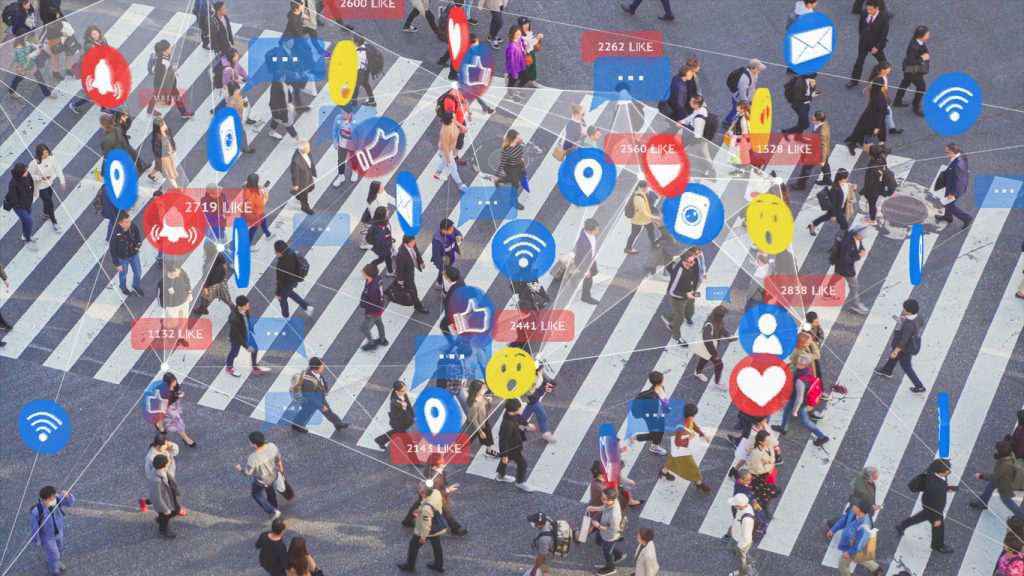 Since 2014, NetReputation has helped thousands of clients with their online reputation management efforts.
Creating a strategy to manage your digital reputation can be challenging, especially if you are just starting a new business or career or if negative information has damaged your existing reputation. Our ORM professionals have the tools, experience, and knowledge needed to assist you in creating and maintaining a positive online reputation. Our strategies are based on proven principles, allowing you to take charge of your digital footprint like never before.
NetReputation's reputation management and brand reputation services help you stand out online. We offer a wide range of customized services that meet your needs and goals exactly.
If you're ready to supercharge your digital presence and position yourself for success in your industry, contact the reputation management at NetReputation today by dialing 844-461-3632 or by completing the online form below.