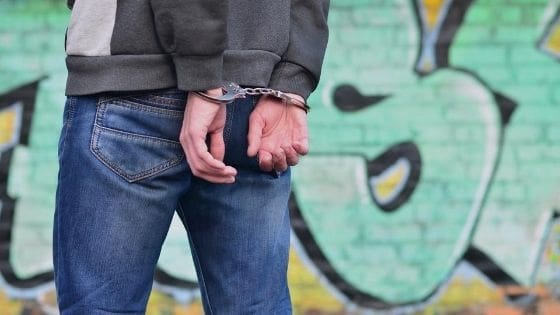 Our Removal Specialists can show you how to remove arrest records online fast. Call us today to get started. 
Is it possible to remove arrest records online? 
Absolutely! You just need to know where to go. Let us show you how to remove arrest records from Google today.
If you were ever arrested in the U.S., odds are your mugshot and arrest records are appearing in search results. Discover how to remove this information from the internet with the help of a reputation management company, or by trying to do it yourself. 
So stay tuned and get ready to remove your arrest records and build the life you deserve.
Why do arrest records online matter?
Each day, thousands of people face arrest.
And, many of the charges they face are dropped almost immediately. 
Yet, many still struggle with an embarrassing mugshot online. And in case you didn't know, 9 of 10 mugshots rank on the first page of Google!
Having a mugshot online can harm not only your career but your entire future. With that unwanted image on the web, you can rule out many career, housing and dating opportunities right off the bat. 
This is because everyone turns to Google to research and find answers. And that's why our job is to ensure online presence is up-to-date, relevant, and most importantly, positive.
Before we jump into how to remove criminal arrest records online, let's discuss why your mugshot shows up on Google.
Request a Free Consultation
WHY ARE ARREST RECORDS ONLINE?
For better or worse, mugshots are public record. This means that anyone with an internet connection can easily obtain that info and your arrest records in just minutes.
But mugshots weren't always so easily accessible. In the past, people needed to visit the local clerk's office to request a copy of your criminal records or court papers.
These requests usually pertained to employment applications and housing agreements. And your records often only showed up during a criminal background check.
But in 2005, we saw an increase in mugshot websites on Google, including Mugshots.com, Arrests.org, and Rapsheets.org. 
These sites focused solely on posting embarrassing booking photos online.
And just like that, criminal records from years ago began to rank highly on Google. And this hindered millions of employment, housing, and relationship opportunities. 
This despite the fact that most mugshots featured people who were never convicted or served time. In many cases, the person in question had expunged their case altogether.
That's why our team of specialists works 24/7 to remove arrest records and suppress unwanted mugshots online. And we typically achieve results in just 1-2 weeks time (7-14 business days).
Top 9 Act Exemptions To Removing Arrest Records
The data that is shown is a matter of national security.

Your arrest records reference only internal organization laws and tactics of a private company.

Law enforcement has exempted your data from release.

Your records amount to trade secrets.

The honor of the deliberative or policy-making rules within the business if by releasing from necessary disclosure opinion, results, and references included within inter-agency or intra-agency records or reports.

The data creates a clearly biased invasion of

 

personal privacy

.

Your information or data classified for law enforcement use only.

The data that is added in or related to criticism, operating, or status analyses prepared by, or for the implementation of a company in charge of the management or directive of financial groups.

Your records include locational knowledge and data, including maps, concerning specific regions.
Request a Free Consultation
How to Remove Arrest Records Online and Delete Mugshots From Google Images
If you have not yet discovered your mugshot(s) on Google, Bing, or Yahoo, try looking now. 
Open a new tab and head over to Google.
One of the most effective and efficient ways to uncover your arrest record information online is by typing in the following information: 
*For the purpose of this example, please use your full name.
After you land on Google's homepage, there is a search bar to type in keywords and search for anything you desire. 
You do not have to go in order. However, here are some of the most popular ways we find arrest records on Google, Bing, and Yahoo.
*Type in your name and use the quotation marks to narrow down your results. 
Examples might include
"your name arrest"
"your name mugshot"
"mugshot your name"
Detailed Guide On How To Remove Your Arrest Records From Google
So, let's dive deep into how exactly to remove arrest records. 
Here is our detailed guide.
The first step in the mugshot removal process is to locate your mugshot online. Once located, please also search for many variations of your name. 
It's more than likely that the county's criminal justice agency or a of the mugshot website misspelled your name or reversed the order (last name, first name). 
The goal is to locate EVERY WEBSITE you appear on. We would hate for you to play online "whack-a-mole." This is when you remove one mugshot only to see another appear a week later.
So. by finding all of your mugshots online, you can rest easy knowing all arrest records and mugshots are gone not only from Google but from the whole internet.
Wondering what these mugshot websites are? 
Here is a list of the most popular mugshot websites (in no particular order).
Mugshots.com

Arrests.org

BustedNewspaper.com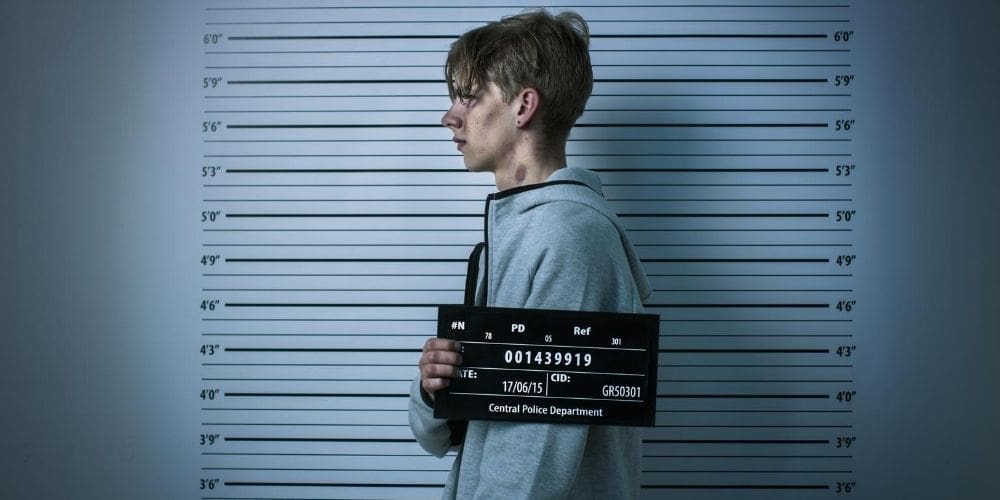 Step 1: Review Websites' Policy, Privacy & Guidelines 
All mugshot sites have a Terms & Conditions page or a Privacy Policy Agreement.  This is where you can obtain contact information like phone numbers, email addresses, contact forms, steps on how to remove arrest records, and more.
If you are fortunate enough to have your charges dropped, dismissed or expunged, some websites may remove your records for free. 
If you find any contact information at all, be sure to reach out to the site as soon as possible. Start with a phone call or polite email with your documents enclosed. 
You may have to send several emails before you get a response. Just imagine just how many others are now doing the same! 
At times the site owners may simply ignore them all, making it important to be persistent!
If you can't find the website's contact information, there is a very helpful chrome extension available. Called Hunter.io, this tool automatically provides you any available email addresses associated with a particular website.
This is a quick and easy way to gather contact information on anyone. 
Step 2: Reach Out To The Website's Owner
If no options appear in Hunter.io, use a WHOIS tool to unlock the site's contact information. Please note: this only works if the website is public (most of these are private domains). However, we suggest that if you're trying to remove arrest records, you use DomainTools or ICANN to maximize your efforts.
Once you have the webmaster's (site owner's) contact information, the next step is to reach out. 
Start by sending a brief email (or voicemail) introducing yourself and why the site should remove your information. This is when you should attach all important documents. 
As previously mentioned, the owner might be busy. So, be sure to send multiple emails and switch up the wording so they don't think you're a robot.
Sometimes all you have to do is be polite. Do not threaten or demand that your mugshot and booking information be removed.
'
However, note that these sites are under no legal obligation to remove arrest records online. Therefore, sending aggressive emails will likely end in failure.
But if your criminal case is a decade old and you have no other convictions or arrests, you have a better shot at removing your records. Typically, mugshots that are very old do not drive traffic to websites. We usually call them "dying pages".
Step 3: Setup Social Media Profiles
If you are an average person and not an executive at a top-level firm or a celebrity, odds are your web presence needs help. This can go either way. Either you have nothing about you online, or it's something negative on Google's first page. 
Almost half of all adults that Google themselves have reported their results as nonexistent, irrelevant, or negative.
By creating a robust social media presence, you flood the web with personal mentions. This is when you upload tons of new content about you online. It gives Google enough content to feature on page 1 when people search your name. 
You can accomplish this by uploading content about yourself on Facebook, Tumblr, Medium, and other platforms. These sites rank favorably on Google, Bing, and Yahoo.
Below is a list of the top ten do-follow social media platforms.  We suggest you build these platforms when working on how to remove arrest records online and from Google search:
Facebook

WhatsApp

Messenger

LinkedIn

Google+

Twitter

Instagram

Pinterest

Snapchat

Quora
Step 4: Monitor Your Google, Bing, & Yahoo Results
After several weeks, you will notice your search results are beginning to move.
Remember that whenever you work on how to alter or remove search results of your arrest records, the process takes time. You WILL NOT see instant results in your online reputation score with online reputation management.
ORM is a continuous effort to improve your appearance online.
The same goes for social sites. You will not see the links populate Google right away. But with consistent posting and engagement, you will slowly but surely make progress.
Every few days or so, Google will recrawl the search results. This means they will index new pages and de-index sites and pages that are no longer there. 
Tip: When trying to remove arrest records from Google, do not repeatedly visit mugshots sites from the search engine. When you do that, you essentially tell Google that you are "very interested" in that particular image or webpage.
And if done over time, the photo will gradually increase in rankings.
Mix it up with different devices
We suggest that you Google your full name on different devices (phone, laptop, tablet, etc) and in more than one location (using Wi-Fi, of course).
The more locations you do this, the better. It notifies Google that "people" are searching your name from various locations. This increases your chances of ranking higher on results pages.
And by routinely monitoring your Google search results, you will immediately find any recent negative mugshot sites. Early detection means you can address them quickly.
But if you were just arrested, you should probably assume your mugshots are online and search them directly.
Visit Google Alerts and insert your name. Use different spelling and nicknames to increase your monitoring efforts. 
This free tool notifies you when a new piece of content about you goes live (read more on how to properly use Google Alerts here).
REMOVE ARREST RECORDS ONLINE THE EASY WAY
We have shown why your mugshot is online, the steps to remove arrest records online and tips to observe and maintain your positive search results. 
And even if you don't choose our award-winning arrest record removal solution, our specialists will help you rebuild Google search results and restore your image.
A mugshot may be funny to see when it's a celebrity. Nonetheless, ensure that you know what to do if it ever happens to you. 
The internet can be ruthless if you are not careful. You only have one chance for a first impression. Don't let past mugshots stand between you and online success.
RELATED QUESTIONS
What guilty allegations do mugshot websites NOT remove?
Murder

Violent Domestic Abuse

Abduction

Sexual Cases
How Long Does It Take To Remove Arrest Records?
If a website owner accepts your request, it may take between 3-5 business days or more to remove arrest records from their site.
Google will change search results in several weeks. However, rest assured that if the information was indeed removed, the content will eventually fall off of Google.
Ready to take action?
Have an embarrassing mugshot online? Want to remove those records fast? Call us at 844-461-3632 today to get started.
Request a Free Consultation